Beyblade Fans Just Got Exciting News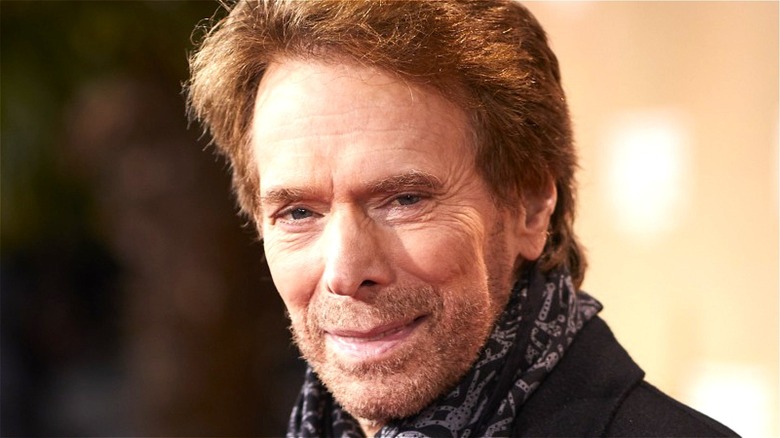 Sebastian Reuter/Getty
Big news today on the toy movie front, and especially for fans of the Beyblade line of toys.
If you're not familiar with Beyblade, the Pokemon competitor launched in 1999 and features a line of spinning top toys that kids can customize and use to battle each other. They were ultra-popular in the early 2000's and sold millions of units, especially after Hasbro began selling them around the world in 2002 (via Toy Fair).
When the toy line was launched in 1999, it came with an accompanying manga series of the same name, which was later adapted into an anime series that premiered in Japan in 2001. In the "Beyblade" show, the story focuses on four teens who make up Japan's national Beyblade team, the Bladebreakers, who compete in tournaments around the world. They are: Tyson Granger, Kai Hiwatari, Max Tate, and Ray Kon, along with their mechanic, Kenny (via Beyblade Wiki).
Now, a new generation of kids is about to be introduced to the Beyblade fun.
The Beyblade toy line is getting a movie, produced by Jerry Bruckheimer
As reported by Deadline, the Beyblade toys will be getting their own movie, which will be produced by Jerry Bruckheimer for Paramount. The director has not yet been announced, but this is already great news given Bruckheimer and Hasbro's success with the "Transformers" franchise.
This is the first news about the project, so plot details haven't yet been made available. It's not clear if the movie will be similar to the manga and the anime or if it will be a new take on the concept. Paramount also hasn't announced a release date for the project, or even a title. Since the script hasn't yet been written, pre-production is just now getting underway. And since blockbuster movies like this typically need up to two years from pre-production to the premiere, that means we probably won't see the Beyblade movie until 2024.
We do know who's writing the script, at least. The screenplay will be written by Neil Widener and Gavin James. The writing duo have plenty of experience writing big-budget tentpole movies like this. They wrote the script for the upcoming action movie "San Andreas 2," the sequel to the 2015 disaster flick "San Andreas" starring The Rock (via IMDb). They've also been hired to write the upcoming adaptation of L. Frank Baum's "The Wonderful Wizard of Oz," as well as the upcoming movie based on DC Comics' Hourman.
The Beyblade movie is still in its embryonic stages, but this is exciting news for fans of the toy line.