The Law And Order: SVU Episode That Earned Robin Williams An Emmy Nomination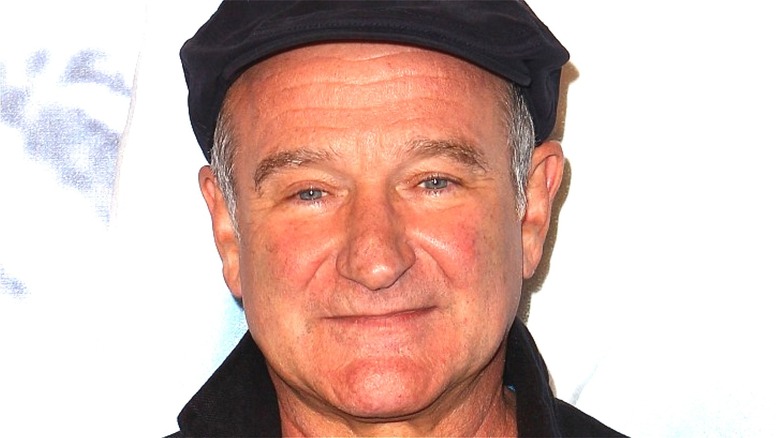 Ryan Pierse/Getty
It's no surprise that a television series on the air since 1999 has earned its fair share of Emmy nominations. "Law & Order: Special Victims Unit" has 24 nominations to its name, with seven wins. The series has been on a significant dry spell, though, not receiving a nod since 2011. With an abundance of drama series available for viewing these days, "SVU" gets lost in the background. Back when that pool was a little more shallow in the early aughts, the Dick Wolf juggernaut seemed to dominate a particular category.
Outstanding guest actress in a drama series is a category "SVU" knows all too well. Out of 24 Emmy nominations, 13 fell into that particular group. Ellen Burstyn, Amanda Plummer, Cynthia Nixon, Leslie Caron, Ann-Margret, Brenda Blethyn, Carol Burnett, Tracy Pollan, Martha Plimpton, Barbara Barrie, Marlee Matlin, Mare Winningham, and Marcia Gay Harden all earned nominations for their tiny parts on the series (the first four took home the statue).
Only one man has been given that same recognition for a guest spot on the drama. That honor went to the late, great Robin Williams, and his performance on "Law & Order: Special Victims Unit" will be remembered as one of the best in the series.
Robin Williams was nominated for his Season 9 performance in Authority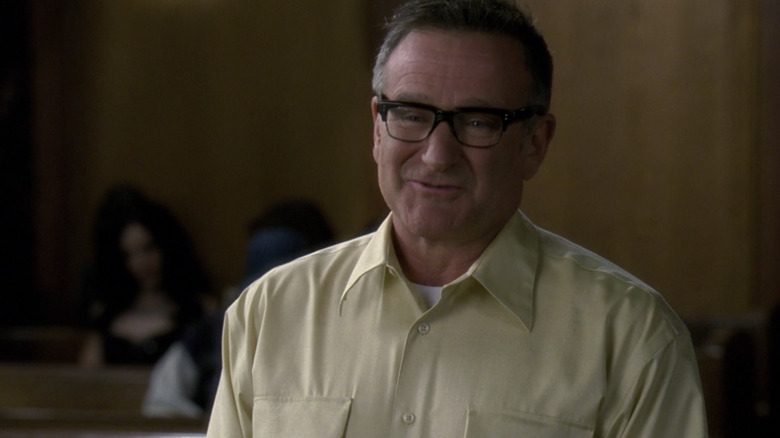 NBC
In 2008, Robin Williams was nominated for a Primetime Emmy for his work in Season 9 of "Law & Order: Special Victims Unit." Diehard fans of the series certainly remember his epic guest performance but might not have known the Academy of Television Arts & Sciences was just as taken with his portrayal of Merritt Rook in Episode 17 ("Authority"). In the landmark episode (the 200th of the series), Rook is an audio engineer charged with conspiracy to commit sexual assault. After representing himself in his trial, Rook is found not guilty and starts organizing demonstrations urging citizens to stand up to authority.
It's later found out by Elliot Stabler (Christopher Meloni) and Olivia Benson (Mariska Hargitay) that Rook drove his wife's doctor to suicide after she and his unborn child died during the birth. When it looks like Rook can be arrested yet again, he traps Benson in a sound booth and fools Stabler into thinking she's being electrocuted. Rook gives himself up, and after being handcuffed, he sets off an explosive that knocks the threesome out. The story ends with the audience and the detectives assuming Rook drowned in a nearby river, but it's never for sure.
William's chilling performance will go down in history as one of the best guest spots ever on "Law & Order: SVU." While the comedian didn't take home the Emmy (Glynn Turman won for "In Treatment"), his impression on the series certainly won't be forgotten.