The Iconic Walking Dead Character That Jon Hamm Almost Played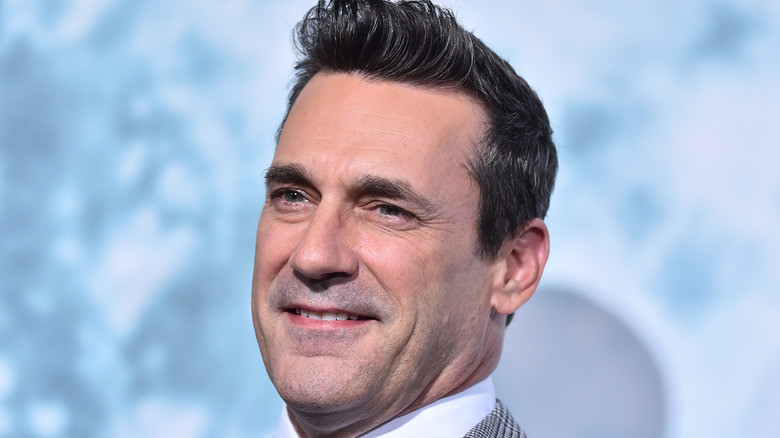 DFree/Shutterstock
For years, audiences were enamored and enraged by Jon Hamm living the excessive and illustrious life of Don Draper in "Mad Men." The Emmy award-winning show saw Hamm as a super sophisticated ad man in the '60s who drank, smoked, and bedded his way to the top in the advertising world while juggling the politics of the office with his private life. It's a role that, even years on, Hamm is still synonymous with and a far cry from a potential role in another hit show that he was considered for.
As intense as his character's life in "Mad Men" was, there was another AMC show on which Hamm could have portrayed a morally ambiguous character with even more enemies, one that was as iconic in the graphic novels the show is based on as he was when he finally transitioned to television and came out swinging in his debut.
Jon Hamm was considered for Negan in The Walking Dead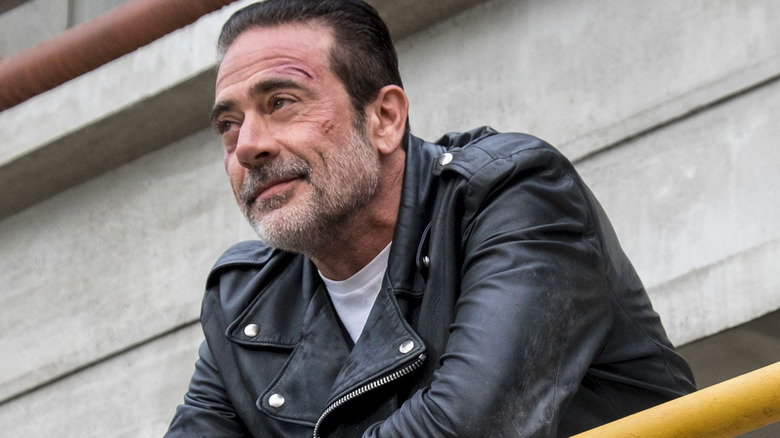 AMC
Jon Hamm was among the many potentials who could've gone to bat as Negan, one of the most infamous villains in "The Walking Dead." Speaking to MTV back in 2014, original comic creator Robert Kirkman was thrown the suggestion of Hamm taking the role that eventually went to Jeffrey Dean Morgan. He responded, saying, "He's not tall enough! That's a joke. I think Jon Hamm would be perfect." Coincidentally, Hamm himself revealed near the end of "Mad Men" that he had met with Kirkman on several occasions (via YouTube). Was Negan discussed? We'll never really know.
Of course, the end result wasn't bad either. Jeffrey Dean Morgan has killed it as the former leather jacket-wearing lunatic who caused trouble for Daryl (Norman Reedus) and co., and while Hamm may not have taken part, there's always another place Kirkman could put him — Kirkman has had plans for a live-action take on "Invincible" for some time now. With that in mind, could Hamm don the red, white, and iconic mustache of Omni-Man? It'd undoubtedly be a super-casting choice.