The TV Drama Helen Hunt Regrets Passing On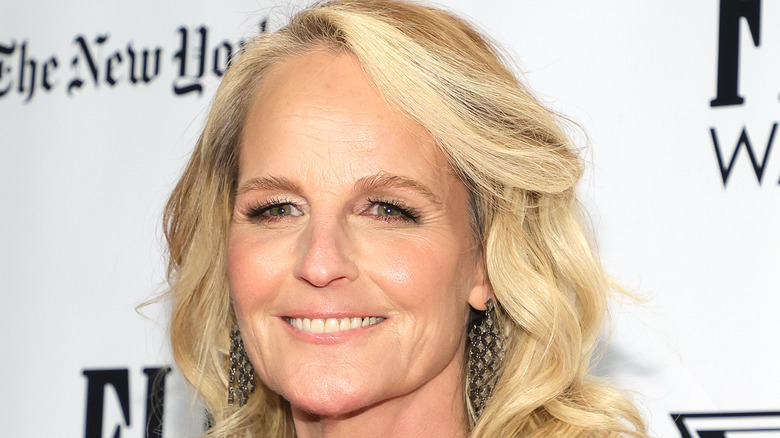 Dia Dipasupil/Getty Images
Actress Helen Hunt has been acting for the better part of six decades, but experienced the prime of her acting career in the 1980s and '90s with projects like 1985's "Girls Just Want to Have Fun" with Sarah Jessica Parker, 1987's "Project X" with Matthew Broderick, NBC's 1990s sitcom "Mad About You" opposite Paul Reiser, 1996's "Twister" and 1997's "As Good As It Gets" opposite Jack Nicholson. She won an Oscar for that latter role, but since then, she's been a bit less visible. She didn't do a great deal of high-profile work on-screen in the 2000s and 2010s, although her credits list does include some directing and producing projects during that period to prove she was still active in the entertainment business.
This is mostly by choice, although some box office flops didn't help. Hunt married in 1999 to actor Hank Azaria, but this didn't last long. Then, in 2004, when the actress was 40 years old, she and then-partner Matthew Carnahan had a baby daughter named Makena (per People). She also acted as a stepmother figure to Carnahan's son Emmett, who is about seven years older than Makena (via the Daily Mail). Her drop in on-screen productivity took place during this time.
However, Hunt previously confirmed that she had to pass up on certain exciting acting possibilities because of this, and one of those would have conceivably raised her profile starting in 2009.
Hunt turned down the lead role on The Good Wife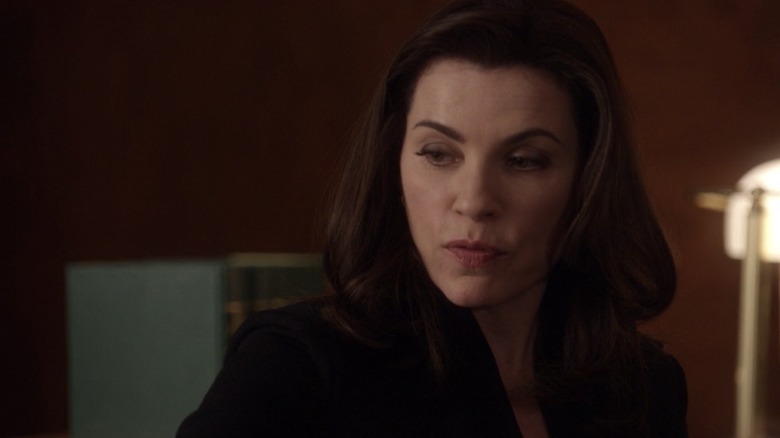 CBS
Julianna Margulies revealed at an Emmy roundtable hosted by The Hollywood Reporter that two actresses were in the running for the lead of "The Good Wife" before her: Ashley Judd had passed on the role, and producers told Margulies that if Helen Hunt passed on the role as well, it would go to her. "I wanted to hate it," she said about the script, based on that unfortunate introduction. Clearly, Hunt did pass on the project, and television history was made; the show was critically lauded (USA Today called it "broadcast's best drama" in 2012) and lasted for seven seasons. 
In 2017, Hunt was asked by a caller to BravoTV's "Watch What Happens Live with Andy Cohen" if she ever regretted turning "The Good Wife" down. "It obviously was meant to go to the actress that it went to, what with her being brilliant. I had a daughter, I wanted time with her. What can I say? Yes. Yes!" Hunt said. "The most successful things I've ever done were turned down by someone else...It all happens, hopefully, the way it's supposed to."
Margulies, for her part, has always been very complimentary of those involved in "The Good Wife" and her experience on it. Referring to writers Michelle and Robert King, she told EW in 2021 in an interview for her book, "The Kings are brilliant and they wrote a character so layered and so rich, and I don't think they realized how deep it was for me." She called "The Good Wife"'s protagonist one of "the richest, I think, characters on television."