Norman Reedus Reveals His One Regret About The Walking Dead's Final Season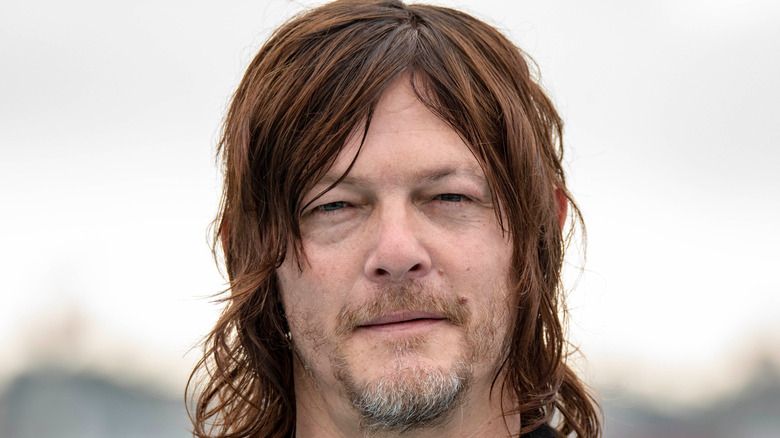 Eugene Powers/Shutterstock
"The Walking Dead" has been a staple of horror television for over a decade now and has permanently ingrained itself into pop culture. Even though it doesn't attract the millions and millions of viewers that it once did — its latest episode, "No Other Way" drew in 1.76 million viewers (per ShowBuzz Daily) — "The Walking Dead" definitely has its dedicated fanbase. While the show originally started as a group of survivors in a post-apocalyptic world struggling to survive amongst zombies, it has evolved since then. Its current and final entry, Season 11, has dealt with the survivor group's struggles against the Reapers, though with the latest episode, it seems poised to move beyond that.
While the cast of "The Walking Dead" has shifted and changed constantly since its inception, some characters have remained from the early days of the show. Perhaps one of the biggest examples of this is Daryl Dixon (Norman Reedus), a crossbow-wielding survivor whose character has grown a lot over the course of the show. While Reedus has been a staple presence on "The Walking Dead" and looks to continue that role as the series approaches its end, the actor himself recently expressed one big regret over the show's final season.
Norman Reedus wanted more screen time with Melissa McBride and Lauren Ridloff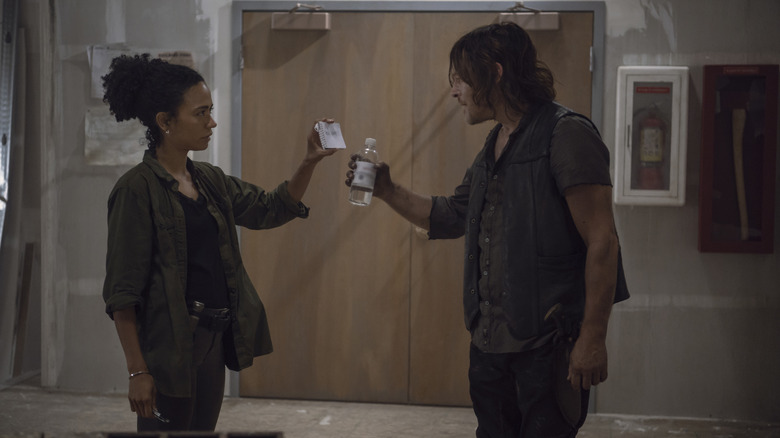 AMC
During an interview with Insider, Norman Reedus revealed that his one regret for the final season of "The Walking Dead" was Daryl not having more screen time with Carol (Melissa McBride) or Connie (Lauren Ridloff). Daryl and Carol's friendship and eventual conflict with each other has been a somewhat large part of the show since the early seasons, while Connie has been looked at by fans as a potential romantic interest for the long-time loner.
Some of Reedus' words during the aforementioned interview hint that he may not share as much screen time with either actress as viewers may be hoping for. When asked if there was one thing he wished would have been different for Daryl, Reedus said, "His relationship with Connie, I think he would've liked to see a little bit more of that." Likewise, the actor implied that there wouldn't be as many scenes with McBride either.  "She and I know each other so well that I know that those types of scenes — her explanations to things, my understanding of those explanations — would've made for really good scenes."
So while it may be disappointing that fans may not see Reedus share a lot of screen time with McBride or Ridloff, that doesn't mean there won't be any at all. And with so many different characters to juggle and a limited amount of episodes left to wrap up the story, it does make sense.