Rick And Morty Creator Finally Gets His McDonald's Szechuan Sauce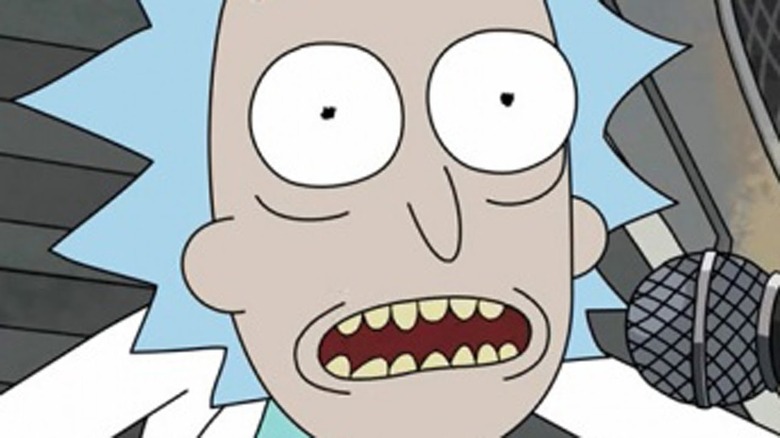 This news is worthy getting schwifty over. 
Ask any Rick and Morty fan and they'll tell you that yes, a condiment known as "Szechuan sauce" is extremely important to the Adult Swim series' lore. Featured in the premiere episode of Rick and Morty season 3, the sauce was available in McDonald's stores for a limited time back in 1998 as part of a promotional run for Disney's Mulan. The fast food giant hasn't offered it since, a fact that makes the show's creator Justin Roiland pretty disappointed. 
But when Roiland revealed that McDonald's had agreed to send him some Szechuan sauce, things looked bright. This weekend, the company lived up to its promise and shipped to Roiland a 64-ounce bottle of the sauce that came with a special message. Roiland shared photos of the special gift on his Twitter.
"We'll spare you the physics, but turns out, Dimension C-1998M is a dimension where it's always 1998. 1998 every day. No smartphones, no social media. It's a weird, scary place. But they've got Szechuan Sauce on the regular menu. So here we are with some precious cargo — the Szechuan Sauce you remember and some souvenirs from some of the dimensions we tried along the way," the company wrote in a letter to Roiland. "We wish we could have brought more sauce through, but we couldn't risk keeping a portal like that open. Think about it, if you knew in 1998 that McDonald's would have All Day Breakfast in 2017, would you want to stay in 1998? Of course not. If we left the portal open, we'd have puka shells, bucket hats, and boy bands as far as the eye could see. It's too risky, even for a sauce as delicious as this."
Chef Mike, the author of the note sent on behalf of McDonald's, added that "a few lucky fans will get to experience the glory." Many have taken this as a hint that McDonald's may plan to bring the sauce back to the general public sometime in the future. 
Rick and Morty is set to return to Adult Swim on July 30. While we wait for the premiere, check out the untold truth of the show.