Who Plays King Canute In Vikings: Valhalla?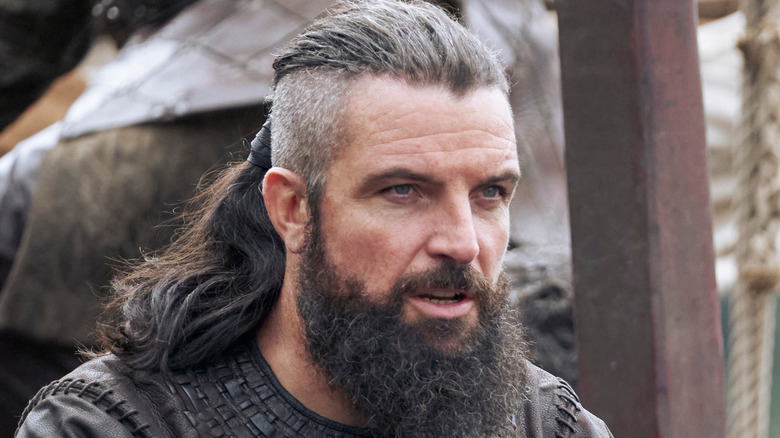 Bernard Walsh/Netflix
Though much of the series is based in fiction, many of the main characters at the center of Netflix's "Vikings: Valhalla" are based on real-life historical figures. For example, much of the promotional material for the first season has focused on Sam Corlett's portrayal of fabled Norse explorer Leif Erikson. Starring alongside Corlett is Swedish actress Frida Gustavsson as Erikson's sister, Freydis Eriksdotter. Of course, Corlett and Gustavsson are hardly the only performers stepping into the shoes of long-dead figures of history.
The brother-sister duo are joined in the series by a number of other Norse legends, including Harald Sigurdsson (Leo Suter), Olaf "the Holy" Haraldsson (Jóhannes Haukur Jóhannesson), and King Canute the Great. Though each of these roles was undoubtedly difficult to cast, we have to imagine the Netflix casting team spent a significant amount of time searching for their new Viking leader. Not only does a Viking leader need to look the part, of course, he (or she) also has to sound the part!
So, who should we expect to hear passionate speeches and battle cries from on "Vikings: Valhalla?"
Bradley Freegard is Vikings: Valhalla's King Canute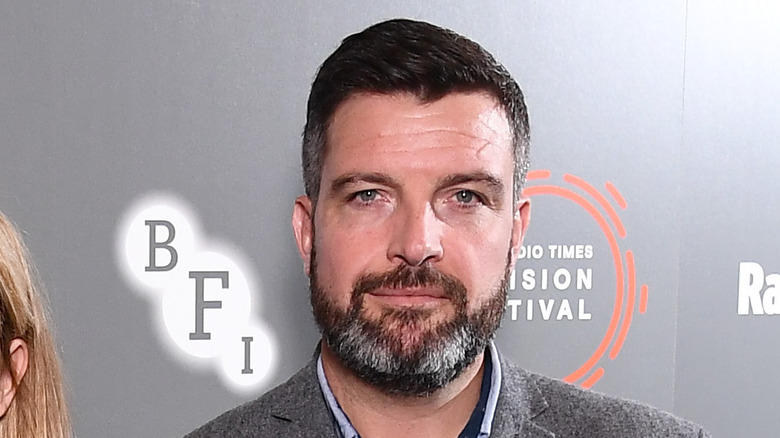 Jeff Spicer/Getty Images
In "Vikings: Valhalla," King Canute the Great is portrayed by a Welsh actor named Bradley Freegard. This role will mark Freegard's first appearance in a Netflix TV series, but it's far from his first time on a film or television set. According to IMDb, Freegard has starred in more than 20 different productions over the course of more than two decades in the business. 
Freegard appears to have caught the acting bug back in 1999 with his first on-screen appearance in a film called "Human Traffic" (via IMDb). Among other smaller roles in the years since, including a brief appearance in Season 1 of "Da Vinci's Demons," Freegard has also starred in such television series as the British thriller "Keeping Faith" and the Welsh drama "Gwaith/Cartref." 
In a recent interview with Den of Geek, Freegard reflected on various aspects of his first season on "Vikings: Valhalla,' including King Canute's accent, his "phenomenal" costume, the "very much real" boat scenes, and how much he enjoys "the opportunity for some double-headed ax action whenever possible."
You can watch Freegard as King Canute the Great when the first season of "Vikings: Valhalla" premieres on Netflix on February 25 (via IMDb).