Why Taylor From Bull Looks So Familiar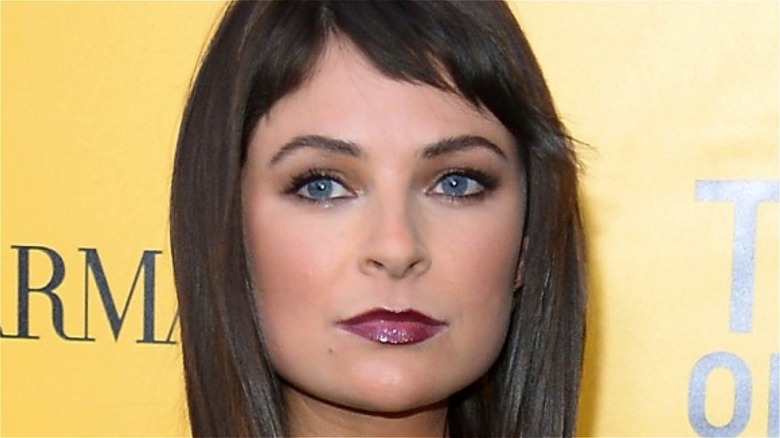 Michael Loccisano/Getty
"Bull" on CBS shines a light on a field most people are probably unaware exists. The series predominantly follows the employees at the jury consulting firm Trial Analysis Corporation. The team's headed by Dr. Jason Bull (Michael Weatherly), a psychologist and an expert within the study of trial science. He uses his expertise to help legal teams select the right jurors for their clients, and in doing so, he lets them know what type of argument will win over those jurors most effectively. To help him in this endeavor, he has some talented individuals in his corner, including Taylor Rentzel (MacKenzie Meehan).
Taylor's a cyber expert who's been a formidable force since the show's third season. She also has no problem letting Dr. Bull know what the score is when she says that her son's needs will always come before those of TAC. Not only was Dr. Bull impressed, but audiences have undoubtedly been taken by her presence over the years, and while it may be her most well-known role to date, MacKenzie Meehan has plenty of other credits to her name you may have heard of.
She appeared in 2013's The Wolf of Wall Street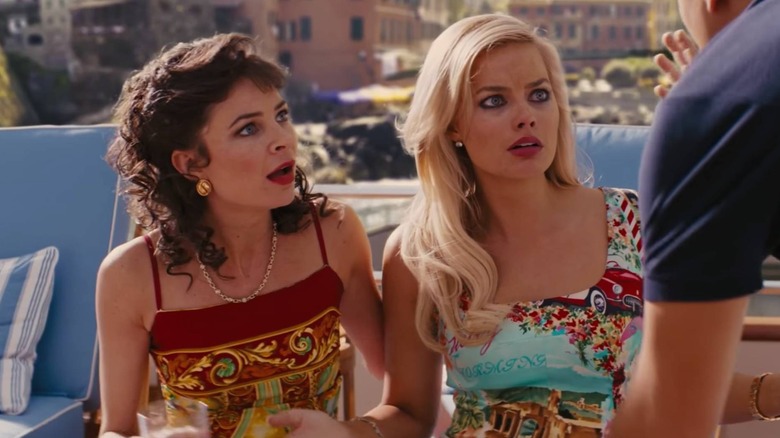 Paramount Pictures
When Jordan Belfort (Leonardo DiCaprio) in "The Wolf of Wall Street" decides to set out on his own to found Stratton Oakmont, he needs some assistance along the way. He recruits corrupt stockbroker Donnie Azoff (Jonah Hill), who's more than happy to go along with all of the illegal activities Belfort has planned. However, Donnie has an unusual personality, which is topped off with the fact that he's married to his first cousin, Hildy (MacKenzie Meehan), which is legal in New York.
Meehan doesn't get a ton of screentime in the film, but she is part of one of the movie's most noteworthy sequences, namely when they decide to sail out on their mega-yacht and encounter a storm. She didn't even want to set sail because of the forecast, but Jordan and Donnie pressed on. And as the film exhibits time and time again, whatever they say goes.
Meehan then moved onto HBO's Vinyl
After "The Wolf of Wall Street," the industry was Meehan's oyster. She went on to appear in a number of films, including "These Hopeless Savages," "My All-American," and "A Stand Up Guy," but her next prominent role would come in the field of television. For the 2016 series, "Vinyl," she was cast as an American Century representative named Penny. She was often part of boardroom meetings to help steer the direction of the company in a more fruitful manner, appearing in all 10 episodes of the series before it was canceled. 
There's actually a throughline between "The Wolf of Wall Street" and "Vinyl" for MacKenzie Meehan that's intriguing to follow. The former project was, of course, directed by Martin Scorsese, who also directed the pilot episode of "Vinyl." Scorsese remained on the rest of the series as an executive producer alongside the likes of Mick Jagger, Terence Winter, and Scott Z. Burns.
Meehan could most recently be seen on the TV series "Adult Ed." as well as continuing to appear on "Bull."