The Worst Storyline In NCIS Season 9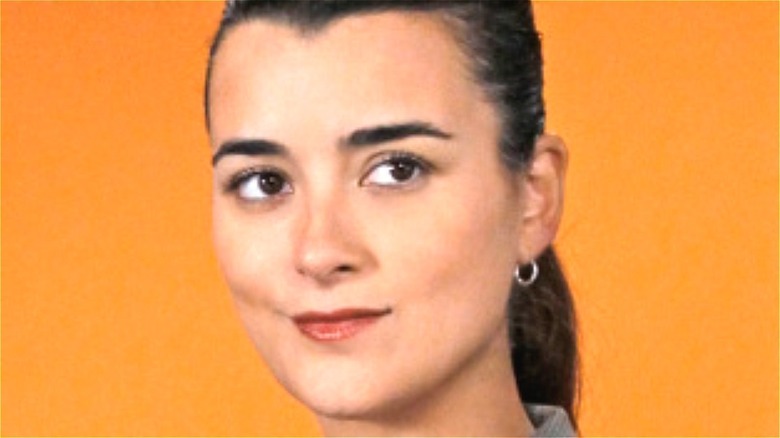 Cliff Lipson/CBS
One thing you'll soon notice about "NCIS" Season 9 is that it was a supremely successful endeavor. Granted, the entirety of "NCIS" — which is now at 19 seasons strong — is successful, but even so, Season 9 almost always seemed to hit the mark. Not a single episode from the season scored below a 7.4 on IMDb, with the grand majority of them reaching the high 7s and 8s. With that in mind, it's no surprise that the show has managed to last another 10 Seasons after the fact.
However, nothing is perfect. Season 9 may be a banger on the whole, but there are some storylines that just didn't cut it. While it may not have the lowest overall rating of Season 9, one particular episode ranks among the least popular. On top of that, some fans have gone so far as to call it one of the worst episodes of the series. As such, it probably deserves the title of worst storyline in "NCIS" Season 9.
The casting and twist in Thirst failed to please fans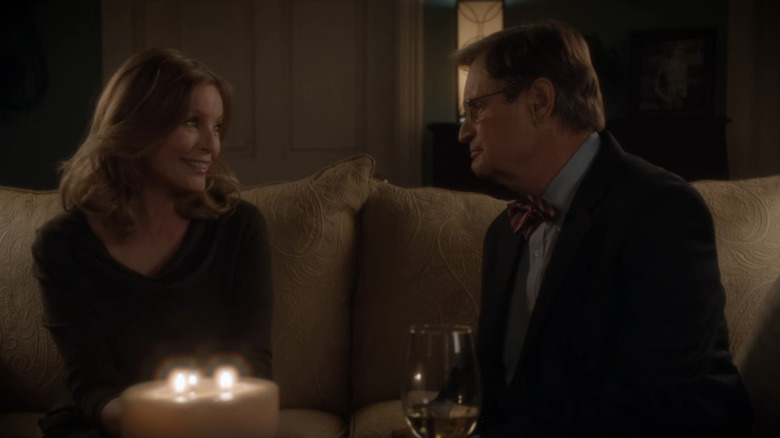 CBS
While Season 9, Episode 6, "Thirst" is hardly the worst episode of "NCIS," it is named by fans as one of the top contenders for the spot. Starting out simply enough with Gibbs (Mark Harmon) and his crew investigating the death of a Naval Reserve Lieutenant after they are hit by a semi-truck, the episode ultimately takes a left turn when Donald "Ducky" Mallard (David McCallum) encounters a burgeoning romance in Mary Courtney (Cheryl Ladd). 
The main problem that comes out of this episode is the revelation that Mary is a serial killer, which many fans didn't like. 
"Cheryl Ladd as a serial killer was horrid casting," wrote Redditor u/EstabanJBlanco on a thread regarding the worst episodes of the series. On Twitter, user @LordEdzo wrote, "@NCIS_CBS That's messed up! Mary [concocted] the murders just 2 pique Ducky's interest? There's a psycho twist! #NCIS"
The events of "Thirst" ultimately come off as unrealistic in the show's universe. Thankfully, it was a flaw that only seemed to impact that episode, and hardly bled over into other storylines in the season. As such, fans were able to enjoy the rest of Season 9 with no problems, even if they might skip "Thirst" on later re-watches.