Who Plays Emma Of Normandy In Vikings: Valhalla?
Netflix's "Vikings: Valhalla" serves as a sequel of sorts to the History Channel's wildly successful "Vikings" series. Though the series is composed of (almost) entirely new characters, many of the same themes we saw in the original series pop up a full century later, including the near constant fight between Vikings and their English neighbors. Of course, while the majority of both series focus on the Viking characters, "Vikings: Valhalla" also lets us spend a fair amount of time with the English royalty of the time.
When "Vikings: Valhalla" begins the English throne is occupied by King Æthelred II, more commonly known by his derogatory nickname "King Æthelred the Unready." According to History Extra, Æthelred was originally married to Ælfgifu of York, but was forced to remarry after his first wife predeceased him. In 1002, the same year Æthelred ordered the Saint Brice's Day Massacre, he married a Norman noblewoman by the name of Emma. Modern scholars most likely know this Norman noblewoman by her royal title: the Queen of England.
So, who is the actress playing the pivotal role of Emma of Normandy?
Laura Berlin is Vikings: Valhalla's Emma of Normandy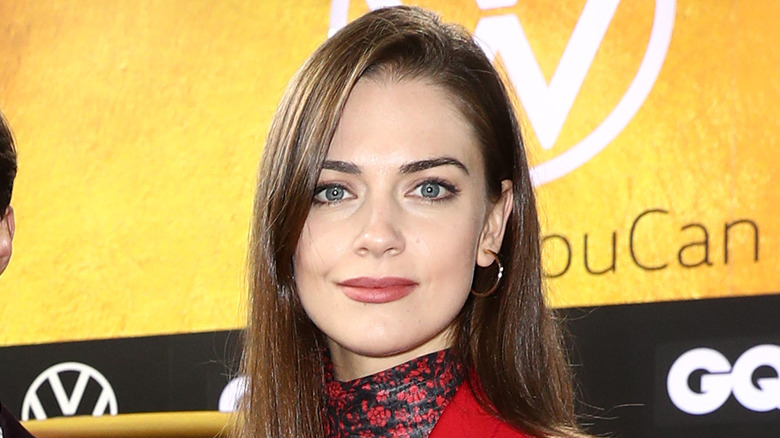 Sebastian Reuter/Getty Images
Emma of Normandy is played by German actress Laura Berlin. Much like her "Vikings: Valhalla" co-star Frida Gustavsson, Berlin's career in the public spotlight began as a model, first appearing in high-profile fashion magazines like Italy's "Elle" in 2008 and Germany's "Superior Magazine" in 2013 (via Fashion Model Directory). In the years since, Berlin has primarily focused her talents in the world of acting. 
Though "Vikings: Valhalla" might be the first time that American audiences become familiar with her, Berlin is certainly no stranger to most TV and movie fans in her home country. According to Berlin's IMDb profile, she has starred in a total of 40 different productions, including long-running roles in German TV series like "Notruf Hafenkante," "Breaking Even," and "Einstein." She has also appeared in a variety of movies, including 2016's "UFO: It Is Here" and all three entries in the "Ruby Red" film series.
You can watch Berlin as Emma of Normandy when the first season of "Vikings: Valhalla" premieres on Netflix on February 25 (via IMDb).