The NCIS Season 7 Scene That Went Too Far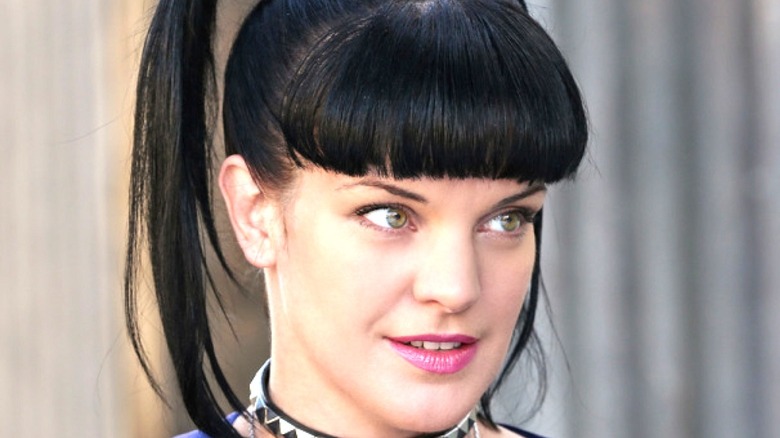 Michael Yarish/CBS
"NCIS" Season 7 picks up right where the Season 6 finale, "Aliyah," leaves off by capitalizing on the final tantalizing cliffhanger: Ziva David (Cote de Pablo), is captured by the terrorist Saleem Ulman (Omid Abtahi), who wants information on the NCIS team. The Season 7 premiere, "Truth or Consequences," explores the three months after Ziva's disappearance. 
The NCIS team, led by Special Agent Leroy Jethro Gibbs (Mark Harmon), attempts to replace Ziva on the team to little success. Ultimately, Gibbs, Anthony DiNozzo (Michael Weatherly), and Timothy McGee (Sean Murray) travel to Northern Africa supposedly in search of information about Ziva's whereabouts, but instead they mount a rescue.
"Truth or Consequences" is the culmination of a multi-episode arc concerning Ziva through the end of Season 6 and beginning of Season 7. As a result of her captivity and subsequent rescue, the character resigns from Israel's intelligence agency, Mossad, and joins the NCIS team full time through the next several seasons of the show.
While de Pablo left the series early in Season 11 — returning for a short arc in Season 17 — her story arc at the end of Season 6 and into Season 7 is among the most intriguing in "NCIS" history. However, one aspect of the show's portrayal of her captivity and the aftermath seems to confuse some viewers.
NCIS fans on Reddit were surprised at the lack of Ziva's long-term trauma after her capture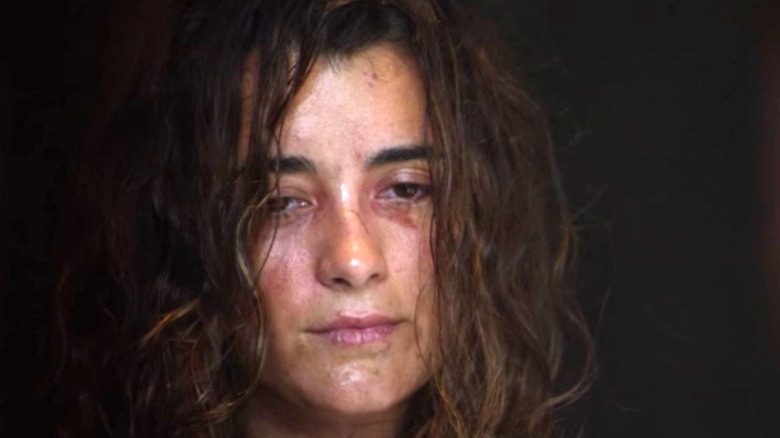 CBS/Netflix
For some "NCIS" fans, it wasn't an included scene that they thought crossed the line, but rather, a scene that wasn't included. These "NCIS" viewers took to Reddit to discuss the end of the Season 7 premiere, "Truth or Consequences," in which Ziva is rescued from her imprisonment in a Somalian terrorist camp. While the NCIS team saves Ziva, Redditor u/izzels wondered whether the show skips over any lingering trauma.
The fan highlighted how Ziva said in the episode that "she's 'ready to die.' But after she's saved, Ziva looks fine and the main thing everyone is thinking about is the fact that she didn't trust Tony." Other NCIS fans on Reddit seemed to agree with this characterization seeming unrealistic. In a separate thread, u/PieisChosen asks whether Ziva recovers so quickly because she's "used to traumatic events," or because the "NCIS" writers chose to "skip over the whole healing part." Since Ziva does have a complicated backstory, the hypothesis that her background may contributed to her recovery time may have some merit but viewers have other thoughts as well.
While there are a number of ways to consider why "NCIS" takes this route with Ziva's character, u/Popular-Uprising- offered the most simple explanation: a network TV show like "NCIS" wouldn't explore something so dark. "Recovery from [torture] would take years and it'd still haunt you afterwards. Nobody wants to watch that," they wrote. "If you want an in-world explanation, they just skipped it. It's well established that we only see the most interesting cases and each show can be months apart." 
While "NCIS" never delves too far into details about what happens to Ziva while she's imprisoned, other episodes in Season 7 confirm that she is tortured, so it would've been nice to see more of her recovery.