Who Plays James Gordon In The Batman?
This week finally sees the arrival of the new Caped Crusader brought to life by Robert Pattinson. Matt Reeves' "The Batman" is descending on an all-new Gotham in a dark true detective story that will test the Dark Knight's wits against a cryptic criminal played by Paul Dano. Of course, when one attempts to work outside the law, chances are they're going to get into heated discussions with those trying to uphold it. That's where age-old ally James Gordon comes in.
Previously brought to live-action life by the likes of Oscar winners Gary Oldman and J.K. Simmons, alongside their respective Batmen, Gordon will doggedly try to maintain the law in a city that's falling apart just as Pattinson's Batman will be bending it. But who will next be taking up the role that comes with equally iconic elements like a big mustache and a constantly sopping trenchcoat for those routine trips to the Bat-Signal? Well, the commissioner-to-be this time around is being played by the enigmatic and always welcome Jeffrey Wright, who has already dabbled with Batman, comic book worlds, and crime-fighting in the past — just not necessarily on the right side.
Wright was once a Peoples person in Shaft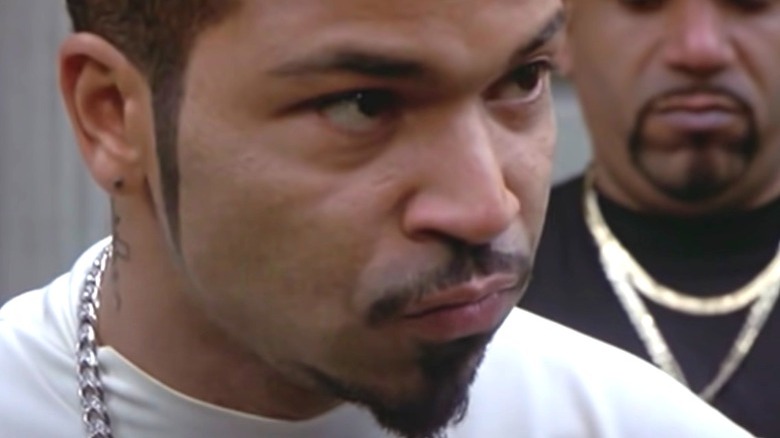 Paramount Pictures
Long before Jeffrey Wright was working with an all-new Dark Knight, he was starring alongside another that had yet to even pick up the cowl. In 2000, he appeared in John Singleton's "Shaft" reboot sequel that saw Samuel L. Jackson as the former cop turned private detective out to get a racist murderer played by none other than Christian Bale. Wright was the crime boss Peoples Hernandez, who joins forces with Bale's bigot on the run from the cop who won't cop out.
Hernandez is without a doubt worthy of being added to a list of scene-stealing characters (in a film starring Samuel L. Jackson, mind you). Wright allows you to become enamored by this smooth criminal ruling his domain with charisma in Egyptian cotton threads before blowing his top in the film's final act. Seeing him stab himself in the chest with an ice pick engulfed in a rage and yelling after our hero is the highlight of an outstanding performance in an otherwise easily forgotten film.
He was Bond's brother, and his name was Felix Leiter
Imagine being as cool as James Bond. Imagine sitting across a poker table from the world's most legendary secret agent and being able to handle yourself just as well. That was the needed requirement for Felix Leiter, a longtime ally to 007 in Ian Fleming's classic stories, brought to life in Martin Campbell's "Casino Royale." Joining Daniel Craig in his debut, it's clear from the moment he appears on-screen that they've got the (Jeffrey) Wright man for the job.
Making enough of a mark to return as the character on two more occasions during Craig's run as Bond, it's clear what a welcome addition he was in both "Quantum of Solace" and "No Time to Die," so much so that when Bond has to make the tough choice and abandon ship, you feel not only for our hero but for the "good life" of a man that bravely comes to an end as well.
Lowe and behold, Wright went to Westworld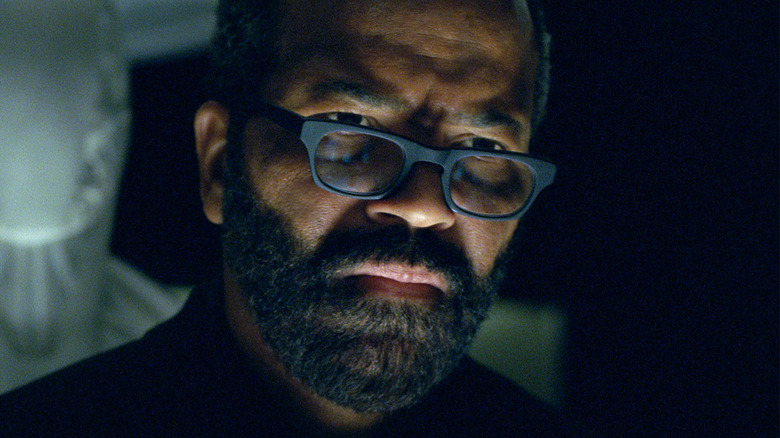 HBO
While no stranger to making impressive appearances on the big screen, Jeffrey Wright's time on television has also earned him some notable roles. One of his most recent and remarkable turns was in "Westworld," the sci-fi show inspired by the Michael Crichton book and film that saw guests of an amusement park have iffy encounters with robots turned sentient. Wright was the super cool (standard) designer Bernard Lowe, who had secrets of his own that even he didn't know about linked to the park's founder, Dr. Robert Ford (Sir Anthony Hopkins).
Wright, who has earned an Emmy nomination for every season he's appeared in so far (via IMDb), recently gave a bit more info on when we can expect to return to the series held off due to the pandemic. Speaking to Deadline, Wright revealed, "Season 4 is going to be more of the 'Westworld' you've come to expect and more digging down into some issues and some technology that is going to look familiar to us, as always." Keeping tight-lipped over what's in store, Wright promised, "It's gonna be exciting. I'm not sure exactly when we're to air but within the coming months, certainly."
What If... you've heard Jeffrey Wright before?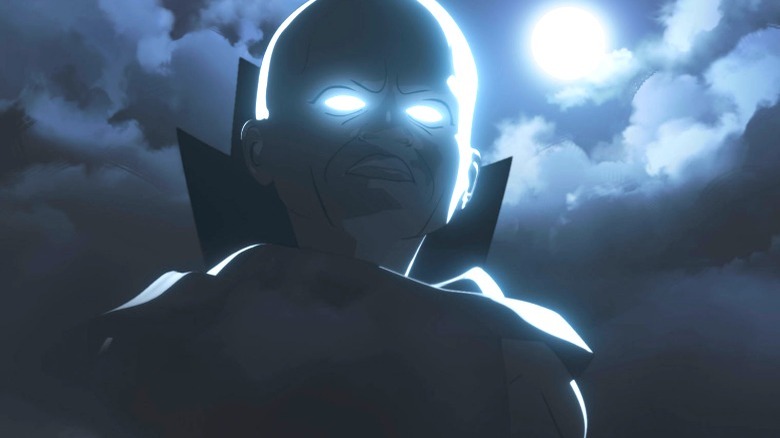 Marvel Studios/Disney+
As is the common practice in Hollywood nowadays, stars are playing roles on both sides of top-tier comic book movies ad TV shows, and Jeffrey Wright is no exception. Before he donned a GCPD badge and impressive facial hair opposite the Batman, he voiced the huge-headed observer of the Marvel Multiverse as the Watcher in the Disney+ show "What If...?"
The anthology series that saw other realities familiar to the fantastic one we know boasted an array of talent, but this was Wright's first introduction to the MCU as one of its most powerful beings. Uatu the Watcher kept his eye on the goings-on of many different possibilities before getting involved in them himself. While there's been no confirmation if Uatu will move over into the live-action area of the MCU, we'll be watching the Watcher eventually when another season of "What If...?" returns on Disney+.