The Best Family Dinner Scene In Blue Bloods Season 5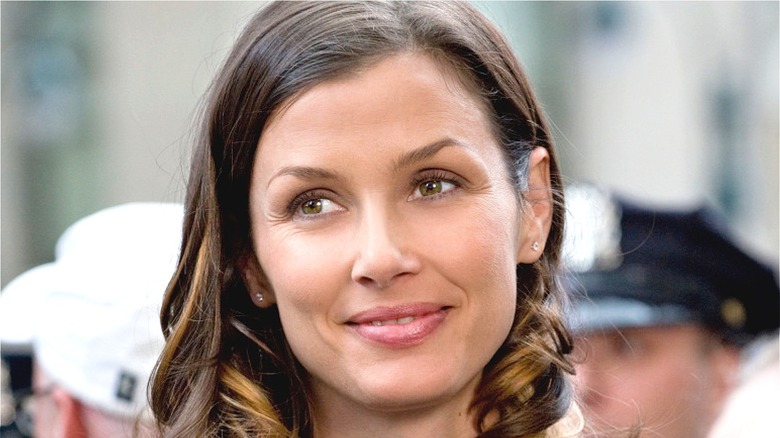 Heather Wines/CBS
The family dinner scenes on "Blue Bloods" manage to accomplish several things at once. First and foremost, they depict the Reagan family as a real family unit. The fact the Reagans, in their various positions in law enforcement, are a family impacts numerous plotlines. They interact with one another for their jobs, and they aren't estranged either. They get along with one another — for the most part — and knowing they have to see each other every week allows them to set aside their differences to enjoy a meal together. 
Additionally, these dinners allow for breaks in the action. Whether they come in the middle or end of an episode, they give the Reagans a chance to reflect on their respective missions, getting advice from siblings, parents, and even children. Of course, just like full episodes themselves, some dinners manage to have more of an impact than others, and when it comes to Season 5, there's one dinner that likely had plenty of fans talking.
'Love Stories' has a heartwarming moment with Frank
On "Blue Bloods," Season 5, Episode 13, titled "Love Stories," Frank Reagan (Tom Selleck) learns that his son, Danny (Donnie Wahlberg), is up for a medal of valor. Frank's hesitant to award the medal because he's concerned that it will reek of nepotism, and he goes back and forth on the issue throughout the episode. He even confronts his own father, Henry (Len Cariou), about the fact he never awarded him a medal when the roles were reversed.
However, Danny gets his medal by the episode's end, and the family dinner scene is one of the sweetest throughout the show's run. In it, Henry reads an article about how Frank prevented a bank robbery. Danny then bestows upon Frank the medal he should've gotten all those years ago by giving him his, and you can see Frank start to get choked up over the gesture. 
It's a beautiful finale to the episode, and it clearly resonated with fans. TV Insider listed the scene as one of the most memorable family dinner scenes in the show's history, and it's easy to see why. It's the kind of loving family moment "Blue Bloods" has become known for, and it exemplifies the Reagan family dynamic. They may bicker and fight sometimes, but at the end of the day, they'll always be there for one another and recognize their loved ones for their achievements.