Star Trek: Discovery To Have PG-13 Tone, Avoid Nudity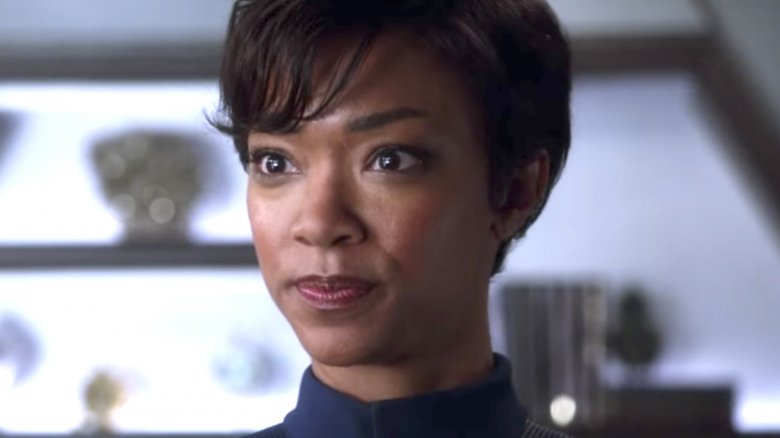 Don't expect to see any Klingon shower scenes on Star Trek: Discovery.
Although the CBS All Access series will boldly go to a streaming service (beyond the content restrictions of broadcast networks), showrunners Aaron Harberts and Gretchen J. Berg told Entertainment Weekly that they plan to keep everything family friendly.
"Every writer's impulse when you get to work on the streaming shows with no parameters is to go crazy," Harberts said. "But then you look at things like: How does nudity play on Trek? Eh, it feels weird. How does a lot of [profanity] on Trek? Not so great. Are there moments where it merits it that we're trying to push here and there? I would say we're trying to push more by having the type of complicated messed-up characters who aren't necessarily embraced on broadcast."
Of course, director J.J. Abrams found out that Star Trek and nudity don't necessarily mix. He got some grief for including a brief shot of Dr. Carol Marcus (Alice Eve) in her underwear in Star Trek: Into Darkness. 
However, Discovery will probably have racier language and more adult themes than previous TV installments of the franchise. "I'm not saying we're not doing some violent things or doing a tiny bit of language," Harberts said. "But what's important to the creative team is the legacy of the show—which is passed down from mother to daughter, from father to son, from brother to brother. We want to make sure we're not creating a show that fans can't share with their families. You have to honor what the franchise is. I would say we're not going much beyond hard PG-13."
Star Trek: Discovery will premiere on CBS All Access on Sept. 24. Watch the first trailer and find out what we hope to see on the show.