Chicago Fire Alum Charlie Barnett Has An Idea For A Show With Mills And Dawson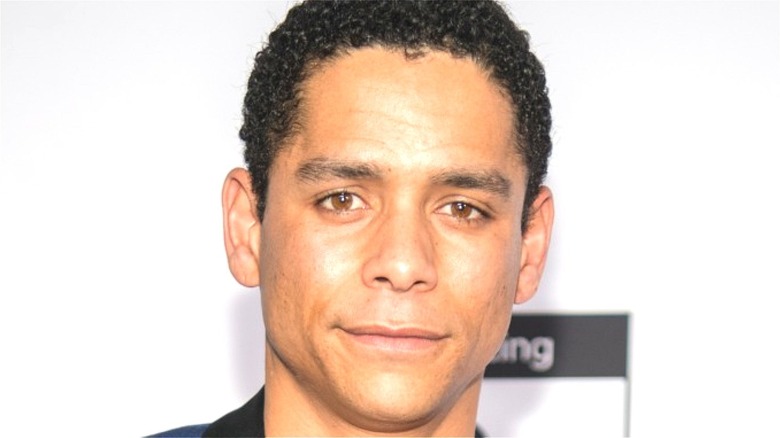 Morgan Lieberman/Getty
The "One Chicago" franchise has become one of the most epic crossover events in all of television. Across various series, characters will interact with one another, which makes sense seeing how interconnected the various emergency services are in real life. As such, viewers often have to keep up with all of the series to stay fully up-to-date with their favorite characters. You never know when someone will pop up in another show, which is the case with Peter Mills (Charlie Barnett).
He appeared in the first few seasons of "Chicago Fire" while making the occasional stop on "Chicago P.D." However, his time on the show wasn't meant to last. He departed the franchise toward the end of "Chicago Fire" Season 3 and hasn't appeared again, although the door was left open for a potential return. In a 2019 interview with TVLine, he even offered an idea on how he'd like to see Mills come back into the "One Chicago" fold. 
Charlie Barnett would like to see a Mills and Dawson spinoff
Charlie Barnett managed to make a strong impression for the few dozen episodes of "Chicago Fire" he appeared in. One of his character's strongest arcs involved a relationship with "One Chicago" mainstay Gabby Dawson (Monica Raymund). It didn't last, but hope remained alive the two would find their way back to one another someday. 
When asked if the two could reunite someday, Barnett answered, "Look, I've known Monica since I was 13, 12 years old, strangely enough, so she's more like a sister to me, even though we had to make out on TV. I love her to death and we have joked about building our own little "Chicago" spinoff, where Dawson and Mills find their way to Puerto Rico and start their own firehouse down there."
Regardless of whether another "Chicago" spinoff manifests, Barnett sounds open to the idea of returning to the series in some form or another. He goes on to joke, "'Chicago Puerto Rico!' I would be more than happy to return. I love the show, it brought me ['Arrow'], everything I have. It was an incredible window in my career." Barnett may be busy these days with other projects, but it appears "One Chicago" continues to hold a special place for him.