The Actor Replacement In The Fosters That Bothered Some Fans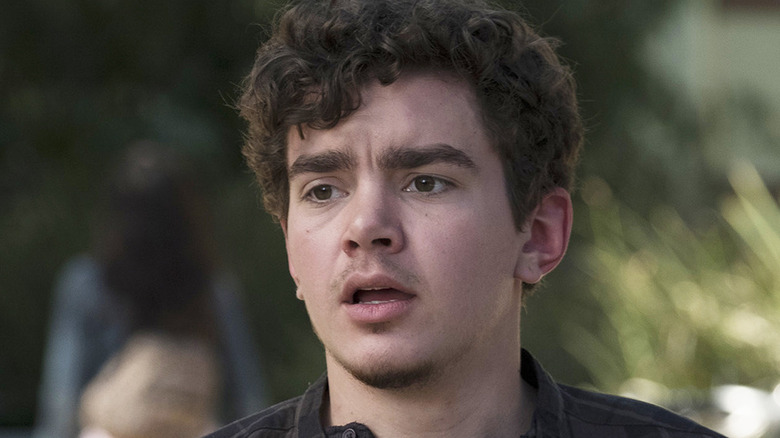 Freeform
In the 2010 era of ABC Family, which was later dubbed Freeform, young adults clamored for new episodes of "Pretty Little Liars" and "The Secret Life of the American Teenager," which, as their titles suggest, were all about secrets, lies, and drama. However, in 2013, one show switched everything up — "The Fosters."
Starring Teri Polo and Sherri Saum as married couple Stef and Lena Adams-Foster, the five-season series follows their journey of raising not only Stef's biological son Brandon (David Lambert), but also four adopted children — Callie Jacob (Maia Mitchell) and her little brother Jude (Hayden Byerly), and twins Jesus (Jake T. Austin) and Mariana (Cierra Ramirez).
Difficult topics of discussion are incorporated into nearly every episode, including sexuality, race, and the criminal justice system, which made "The Fosters" one of the most groundbreaking shows of its time. Though fans appreciated the ability of "The Fosters" to touch on matters they could relate to personally, many were angered by a mid-series recasting choice.
The role of Jesus was recast with Noah Centineo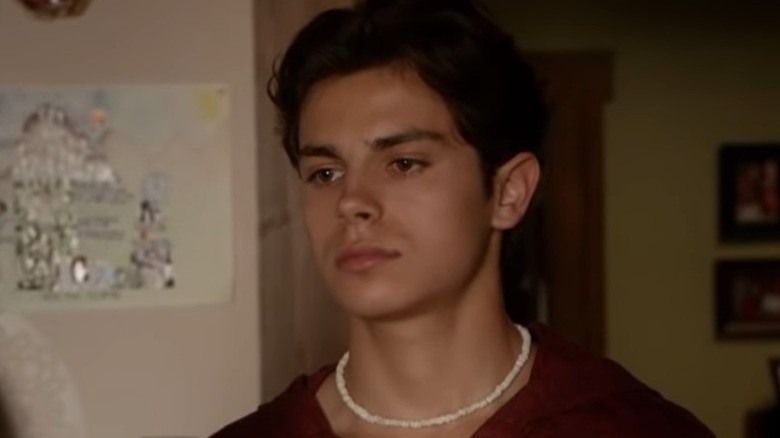 ABC Family/YouTube
For the first two seasons, Jake T. Austin portrays Jesus, who didn't have the easiest childhood. After his and Mariana's father landed in prison and their mother's drug addiction led her to abandon them, the twins found true family love with Stef and Lena. His new moms work tirelessly to help Jesus through his ADHD diagnosis.
But in March 2015, Austin announced via Twitter that he wouldn't be returning to "The Fosters." He said, "I'm honored to have been a part of such a groundbreaking series, but I personally want to let you know that my time on the show has come to an end. Thank you for letting me be a part of your family, it's been a pleasure." Austin reportedly left "The Fosters" to pursue bigger roles (via Comic Book Resources).
At the time of Austin's tweet, "The Fosters" viewers had just experienced the major cliffhanger of Jesus getting into a massive car accident. It was unclear whether or not he would survive, and Austin leaving the show led many to believe Jesus would be cut entirely. @seokieshadow replied to him, "are you telling me you died no no no," while @ftwcabello exclaimed, "THIS CANT BE HAPPENING."
However, by that summer, producers had officially replaced Austin with Noah Centineo (via Variety), a young heartthrob actor who appeared in "Austin & Ally," "How to Build a Better Boy" and "To All the Boys I've Loved Before" (via IMDb).
Some fans preferred Jake T. Austin over Noah Centineo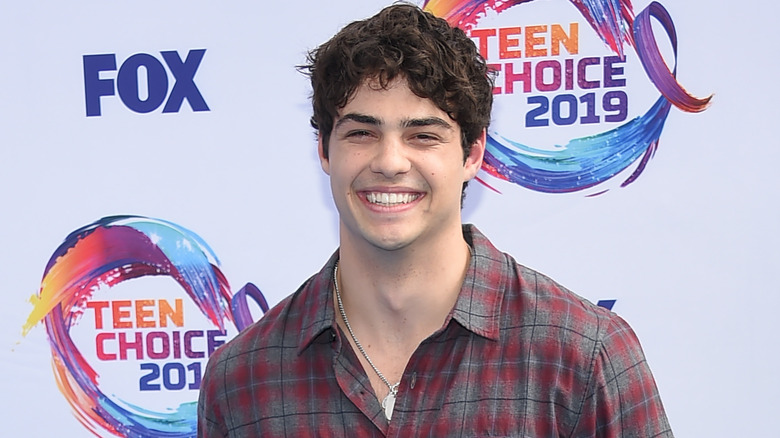 DFree/Shutterstock
Throughout Noah Centineo's reign as Jesus until "The Fosters" finale in June 2018, he was tasked with putting his acting chops to the test. In Season 4, the character suffers a traumatic brain injury after a nail gun he's handling goes off. Jesus must relearn how to speak and read, all while experiencing intense outbursts of anger.
Despite Centineo's efforts to do the role justice, including watching documentaries and visiting rehabilitation facilities, some fans missed Austin as Jesus. On Reddit, u/Bimmergirl86 said, "I think Jake blended in with the family better and definitely more believable as Mariana's twin brother than Noah." This, they said, was largely due to Centineo appearing older.
A number of commenters were in agreement. u/Ecstatic_Ad_3734 said, "Jake T. Austin 1000000% and he is also a MUCH BETTER actor than Noah." They added that Noah "ruined" their favorite character of Jesus.
Others felt producers should've found another Hispanic actor to play the part. u/julianaforpresident said, "I think Noah was a better actor, but when I found out he wasn't Hispanic, I was just like uhhhhhhh."
Meanwhile, several fans noted that they had no problem with Centineo and praised him for his work on the TBI episodes. They simply despise change. "They both did great overall but I strongly dislike a recast," said u/Rukmer. "I'm impressed the show pulled through after recasting a main character."