Donald Trump Animated Series From Stephen Colbert Coming To Showtime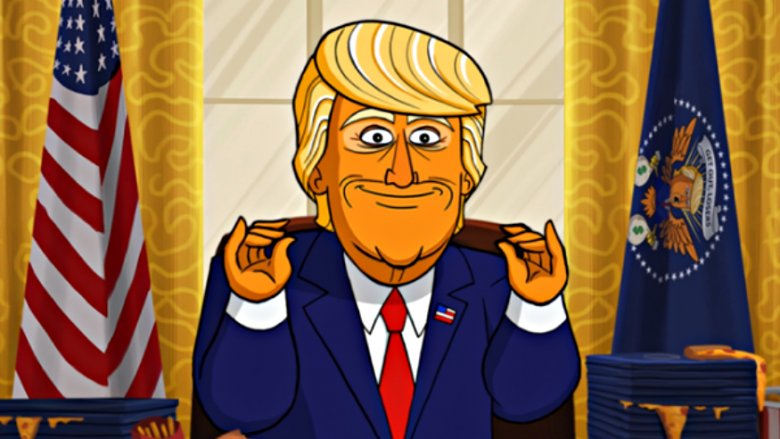 Showtime
We assure you this isn't fake news.
Variety reports that Showtime has greenlit an animated satirical series about the Trump White House. Executive produced by Stephen Colbert, the currently untitled series will be 10 episodes and premiere this fall. According to the report, production will wrap close to the premiere to date to make sure the show stays relevant with current events. 
The series will feature avatars of Donald Trump and his family members, presented through the lens of a documentary crew. Showtime describes the show as a "fresh, cutting-edge comedy" that will present the "tru-ish adventures of Trump's confidants and bon vivants (family, top associates, heads of government, golf pros, and anyone else straying into his orbit) intrepidly exploring their histories and their psyches, revealing insights into what makes them so definitively Trumpian." 
Colbert joked that the footage is real. "I know a lot of people wanted to do this, and I'm honored that the Cartoon President invited our documentary crew into his private world," he said. "I've seen some of the footage, and I look forward to sharing the man behind the MAGA." 
Colbert has a history with Showtime. He received an Emmy nomination for the special Stephen Colbert's Live Election Night Democracy's Series Finale: Who's Going to Clean Up This S***?, and the new series is inspired by the animated opening segment from that special along with the Late Show's animated Trump character. Tim Luecke, who co-created the Late Show version of animated Trump, will serve as lead animator and co-executive producer.
Until then, find out what Trump has in common with Batman's enemy Bane.