The Barry Scene That Went Too Far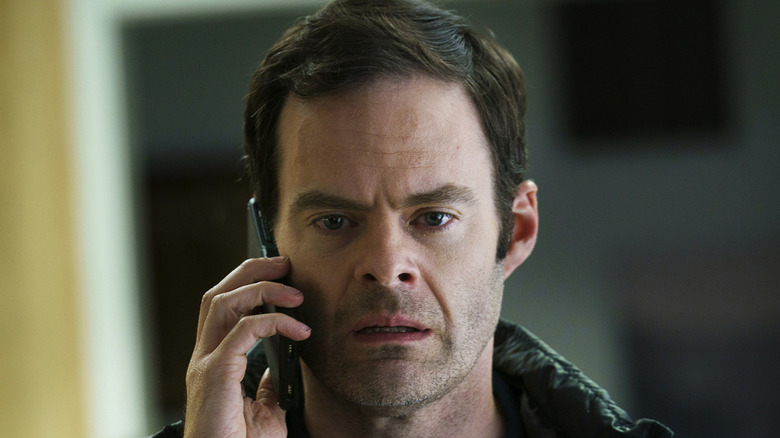 Aaron Epstein/HBO
Former "Saturday Night Live" cast member Bill Hader makes the best of his comedy and drama chops in HBO's "Barry," a 30-minute dramedy in which Hader portrays a hitman who tries to renege on his lifestyle to pursue acting in Los Angeles. Through two seasons, "Barry" has proven well-loved by critics and the industry alike — Hader won Emmys for his performance as the titular character for both seasons, and he has earned nominations for writing and directing episodes. Henry Winkler, who portrays Barry's acting coach Gene, also won an Emmy for his work in Season 1, and episodes have won Emmys for sound mixing and design as well (via Emmys.com).
"Barry" walks a fascinating line between comedy in the Los Angeles underground theater scene and sometimes-goofy mobsters and intense drama and action, as Barry fights to get out of the hitman lifestyle while concealing his criminal involvement from his new social circle. As a result, Barry often taps into cold-blooded killer mode to keep himself out of trouble, and others — like his new girlfriend Sallu (Sarah Goldberg) — safe. Season 2, which finished airing on HBO all the way back in May 2019, ended on a cliffhanger, as Gene potentially discovers the truth behind Barry's murders.
As Season 3 of "Barry" finally approaches, it's time to take a look at a standout scene from the show that has had fans talking about Barry's true nature since it aired.
A Season 1 murder had fans questioning Barry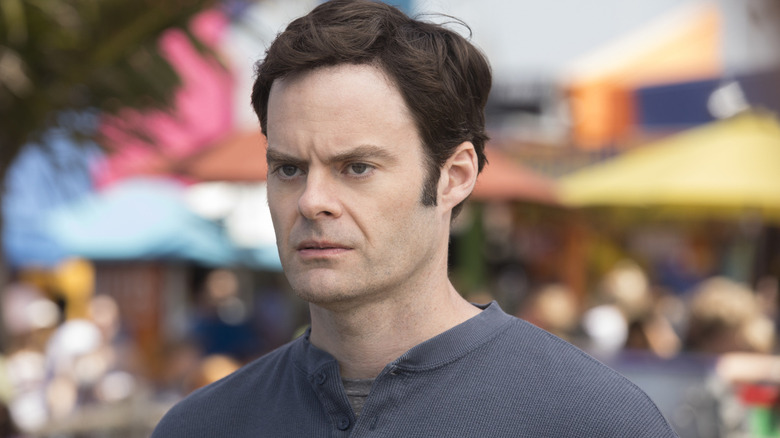 John P. Johnson/HBO
"Barry" fans on the show's Reddit community discussed a scene in the Season 1 episode "Chapter Seven; Fast, Loud, and Keep Going," in which Barry's character grows irredeemable when he kills his friend Chris (Chris Marquette). In the episode, Barry and Chris barely escape their failed attempt to kill a Bolivian drug lord at a Los Angeles-area airstrip. Chris, one of Barry's Marine Corps., friends, did not realize what he was getting into, but kills a man to save Barry's life.
When Barry meets with Chris again, Chris is distraught and expresses doubt he can "stay cool and lay low," as Barry suggests, for long. Chris explains that he never saw combat when he and Barry were on active duty in the Marines; he worked in logistics. When Chris tells Barry that he's going to the police, Barry yells at him and ultimately kills Chris to cover his tracks, staging the scene so it looks like Chris died by suicide in his car.
"Once [Barry] killed Chris he was no longer redeemable," Redditor u/nj_crc commented on the thread.
Another user opined that Barry has been unredeemable since the series' start just by working as a hitman, but agreed that Chris' death is a turning point for the character, since there is no framing Chris as a "bad guy."
"He killed Chris to preserve his own freedom, not because Fuchs told him to," wrote u/EdqinQFoolhardy.