Ben Affleck, Matt Damon Sell Crime Drama To Showtime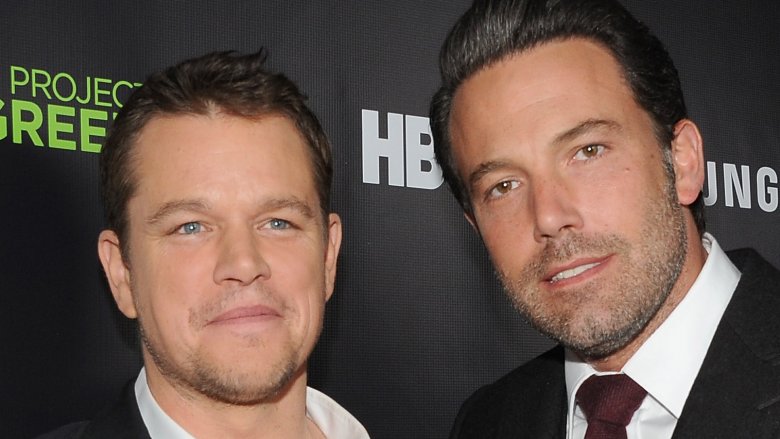 Getty Images
Ben Affleck and Matt Damon are teaming up again. According to The Hollywood Reporter, the Good Will Hunting Oscar winners will join together to executive produce the 1990s crime drama City on a Hill, which recently earned a pilot order at Showtime.
The drama, based on an original idea from Affleck, is a fictionalized account of the "Boston Miracle." In the early 1990s, Boston was overrun by violent criminals, who were emboldened by a corrupt and racist local police force. The story deals with the police operation that was used to clean up the streets, later called the Boston Miracle.
The story follows the African-American District Attorney from Brooklyn who turned things around for the city through his unlikely alliance with a corrupt FBI veteran who wants to maintain the status quo. Together, the pair take on a family of armed car robbers in a case that eventually gets so big that it threatens to upend Boston's city-wide criminal justice system. 
Boston Strangler's Chuck MacLean is set to write the script, while Affleck, Damon, Jennifer Todd (Memento), and James Mangold (Logan) will executive produce. Affleck has brought in his The Accountant director Gavin O'Connor to helm the pilot.
"City on a Hill is a gritty thriller about severe corruption and gangs, the type of series that takes you back and centers around the crime-riddled streets of Boston in the early '90s," Todd said. "We are excited to be a part of this project with Showtime and to partner with Gavin again."
"Chuck wrote a pressure-cooker of a script steeped in the tribal codes of a Shakespeare play— family, blood, betrayal, honor," added O'Connor. "His take on the ties that bind is handled with a deep honesty and insight. I see the show as a brawling thriller— and an intimate family drama— played out on the rough streets of Boston."
There is no word yet on a timeline for the show, which is Showtime's first pilot order of the next development season. While we wait to learn more about the series, see some of the TV shows that will blow you away this year.