Why Calhoun From The Walking Dead Looks So Familiar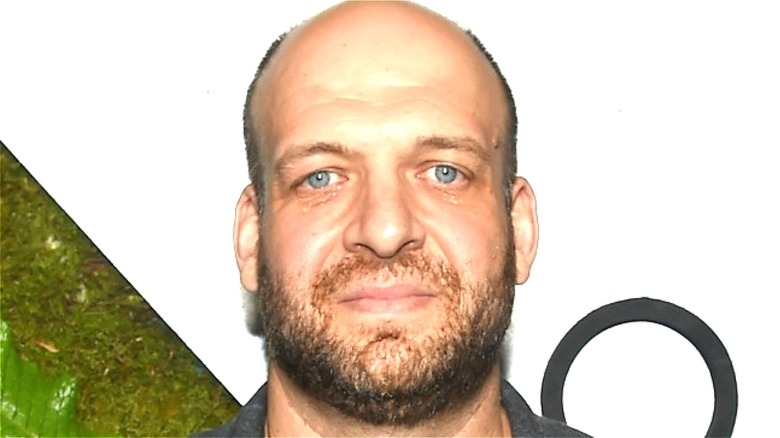 Ben Gabbe/Getty
Contrary to popular belief, comic books aren't always about caped heroes overcoming a bunch of world-threatening villains. Case in point, Robert Kirkman's "The Walking Dead," which ran from 2003 to 2019 and spun a tale of survival, friendship, and conflict amid the zombie apocalypse. It became a hit with readers in little time, logically paving the way for a small screen adaptation in 2010. AMC's take on the source material found similar success, hence why it's currently up to 11 seasons and has launched a full-on television franchise that will live on for years to come.
Though "The Walking Dead" will persist well into the future, the show that started it all is about to meet its end. Spring of 2022 will host the final "TWD" episode, but until then, there's still quite a lot of ground to cover. What will become of the Reapers, the Wardens, and Meridian? Will longtime heroes like Daryl Dixon (Norman Reedus) and Maggie Rhee (Lauren Cohan) survive? How will the finale tie into the impending spinoff shows? All of this and more will hopefully take center stage in the coming weeks, along with some fresh faces here and there.
Even in its final few episodes, "The Walking Dead" will introduce a handful of new characters. One of them is named Calhoun, who will debut in the episode "Rogue Element" courtesy of Michael Tourek. Here's where you've seen the actor before.
Tourek has popped up in some notable cinematic titles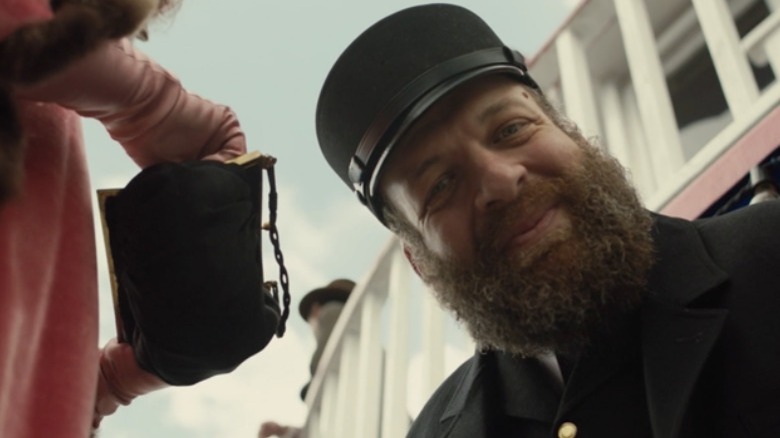 Disney+
Michael Tourek has been in the acting game for decades now, making his debut in the 1996 film "Citizen Ruth." He took on the incredibly dignified and notable role of "Volunteer Hit by Toilet Lid," but we all have to start somewhere, right? Two years later, he'd appear in the made-for-TV movie "The Christmas Angel: A Story on Ice" as an unnamed villager, though he'd take a hiatus from the cinema for some time after this. When he eventually returned in the new millennium, however, he did so in a big way.
Director Susan Stroman took on the daunting challenge of reinterpreting Mel Brooks' 1967 classic "The Producers" in 2005, presenting Tourek with a chance to feature in a true blockbuster. Despite this status, the Nathan Lane and Matthew Broderick-led flick turned out to be Tourek's only big-screen project of the 2000s. Thankfully, the next decade proved much more fruitful, seeing as he popped up in such productions as "Logan Lucky," "Harriet," and "Lady and the Tramp." His most recent film credit is 2020's "Boss Level" from director Joe Carnahan.
Tourek has a strong television résumé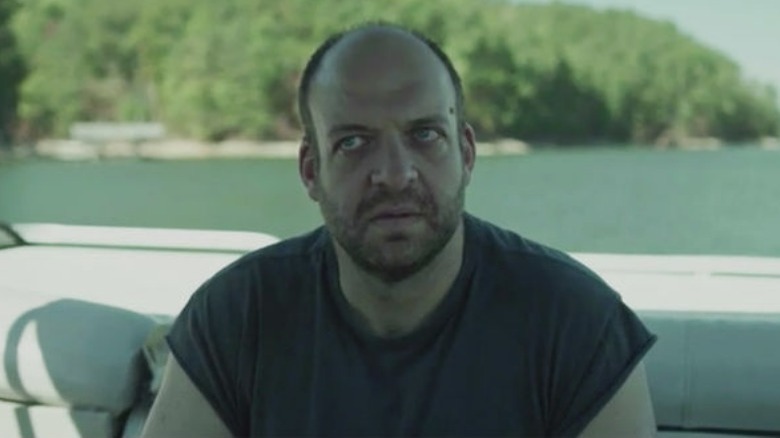 Netflix
All in all, Michael Tourek's track record at the movies is sporadic at best, but that doesn't apply to his television work. Since the late-2000s, he has consistently appeared on all kinds of TV shows, beginning with the miniseries "John Adams." From there, he landed a quick gig on "One Tree Hill" before leaping into something a tad more lengthy. Tourek played the carpenter Tom Moody on four episodes of "Banshee" from 2013, which undoubtedly went a long way in raising his stock as a small screen star in the eyes of many.
Shortly after, Tourek made his way to "Resurrection," where he stuck around for six episodes. Come 2017, he became something of a regular on the Netflix hit "Ozark," portraying Ash for six installments. Sadly, his death at the hands of Jacob Snell (Peter Mullan) makes it pretty unlikely he'll return any time soon. Regardless, Tourek has done just fine for himself otherwise, with appearances on "High Maintenance" and "American Rust," and even cameos in the DC universe via "Swamp Thing" and "Doom Patrol" — inevitably bringing him to "The Walking Dead."
Tourek hasn't shied away from the odd commercial here and there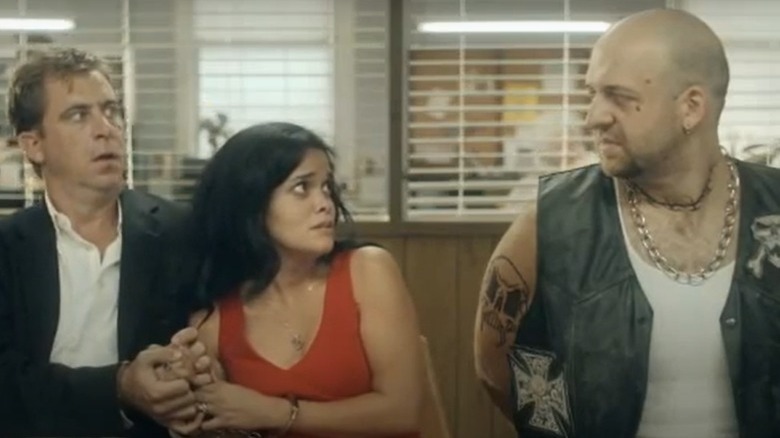 Allegacy/YouTube
As evidenced by his extensive list of movie and TV credits, Michael Tourek is clearly a busy guy. Not to mention, as he writes on his official website, he's a family man with a wife and two children, so he doesn't seem to end up with much free time. Nevertheless, Tourek is determined to keep his acting career alive and prove himself wherever he can as a capable talent. That includes signing up to star in the odd commercial when duty calls.
Most of us consider commercials to be a nuisance, and understandably so, given how prevalent they are in everyday life. That's what makes them such great exposure for actors like Michael Tourek, who are always looking for opportunities to do what they do best in front of the camera. Some of his most memorable include ads for Allegacy bank and Comcast cable from roughly a decade ago, as well as an unused Dorito's commercial from the same era.
At the time of this writing, mystery shrouds Calhoun, and how he'll factor into the "Walking Dead" story is anyone's guess. Although, with Michael Tourek on the job, odds are he'll be one to remember.