Matt LeBlanc's Favorite Friends Episode May Surprise You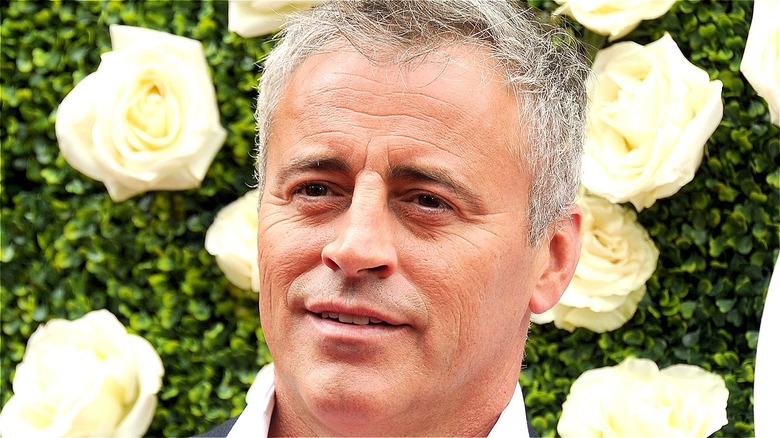 Gregg DeGuire/Getty
It's been 18 years since David Crane and Marta Kauffman's beloved sitcom "Friends" concluded its 10-season tenure on NBC, but each of those 236 episodes continues to hold a special place in the hearts of fans and cast members alike.
Over the course of the series, the group of six enjoys some major life experiences, such as Rachel Green (Jennifer Aniston) getting off the plane to Paris to be with Ross Geller (David Schwimmer); Phoebe Buffay (Lisa Kudrow) serving as the surrogate for her brother Frank's (Giovanni Ribisi) triplets; and Monica Geller (Courteney Cox) sleeping with Chandler Bing (Matthew Perry) in London. There are also countless smaller moments that bring a comedic charm to "Friends," including the failed attempt of Joey Tribbiani (Matt LeBlanc) to learn French and Phoebe's explanation that everyone has a "lobster."
Given the fact that nearly every episode of "Friends" encompasses at least one unforgettable scene, it can be difficult to choose a favorite. However, there is one particular episode at the top of LeBlanc's list, one that not many would expect the man behind fun-loving, not-so-bright ladies' man Joey to choose.
Matt LeBlanc is a fan of The Last One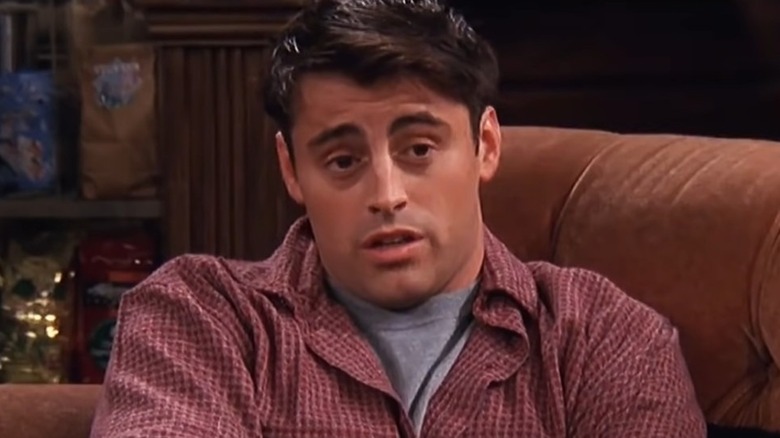 NBC/YouTube
For LeBlanc, his favorite "Friends" episode isn't chock-full of laughter or the hilarious antics of Joey. He's not chasing after any women or trying to secure his next big acting gig after portraying Dr. Drake Ramoray on "Days of Our Lives." Rather, Joey is seen parting ways with two of his best friends, Chandler and Monica, as they move to the suburbs with their newborn twins.
The bittersweet two-part finale of "Friends," entitled "The Last One," which aired on May 6, 2004, and garnered 52.5 million viewers (via New York Times), is LeBlanc's top pick because of the "sentimental value" (via Glamour). It's the end of an era for not only the characters, who are all going their separate ways in life, but also for the actors, who formed a strong bond during the decade of production. "That was a rough week," LeBlanc said. "That was really tough knowing that that was coming to an end. The greatest gig ever. That was really rough."
LeBlanc took the conclusion of "Friends" hard. In fact, while filming the finale, he started smoking again after previously quitting (via Skavlan). "It was a closing of a chapter in all of our lives that was amazing," he said. "There's only five other people on the planet that know what that was like to have been a part of."