Famous Voice Actress June Foray Dies At 99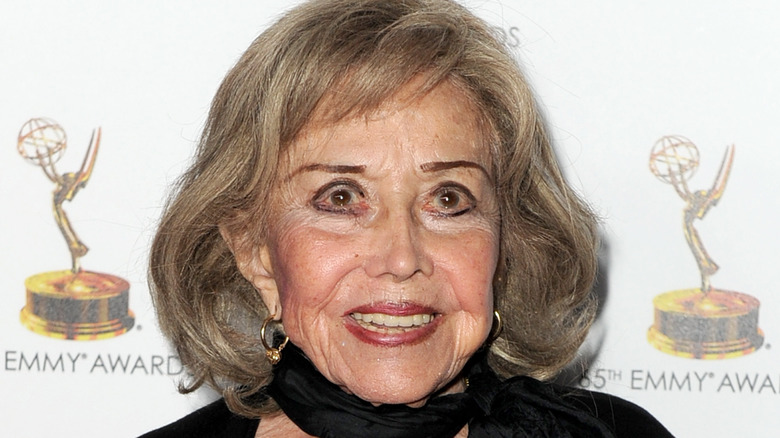 Getty Images
June Foray, the legendary actress who has been described as "the first lady of voice actors," has passed away, according to The Hollywood Reporter. She was 99 years old.
Foray kicked off her career in 1950 by voicing the villainous cat Lucifer in Disney's Cinderella. She would continue to work on notable projects throughout her career, lending her pipes to films and TV shows like Mulan, DuckTales, Who Framed Roger Rabbit, The Smurfs, Space Jam, I Love Lucy, The Simpsons, and much, much more. 
Some of Foray's most famous characters include Wheezy Weasel, Grammi Gummi, Nell Fenwick, Cindy Lou Hou, and Granny from the Tweety Bird cartoons. She was the recipient of four Annie Awards, along with a Grammy Award for How the Grinch Stole Christmas, a Governor's Award from the Primetime Emmys, and a Daytime Emmy for her work on The Garfield Show. However, she is perhaps best known for Rocky and Natasha on Rocky and His Friends and later in other Rocky and Bullwinkle adventures.
Foray published two books on her life, with 2006's Perverse, Adverse and Rottenverse, a collection of humorous essays, being followed up by 2009's Did You Grow Up With Me, Too? The Autobiography of June Foray. She is also credited with having an important role in the creation of the Annie Awards, in keeping the Oscar category for Best Animated Short, and in pushing for the creation of the Oscar for Best Animated Feature.
The actress, who has hundreds of film, TV, and radio credits to her name, said that she loved working in voiceover. "You don't have to memorize lines, you can be in your slacks or jeans and work for two hours and make a couple of thousand bucks and go home and play with your dogs," she said. "It's really wonderful. I love it."