Ghost In The Shell's Chin Han Joins Dwayne Johnson In Skyscraper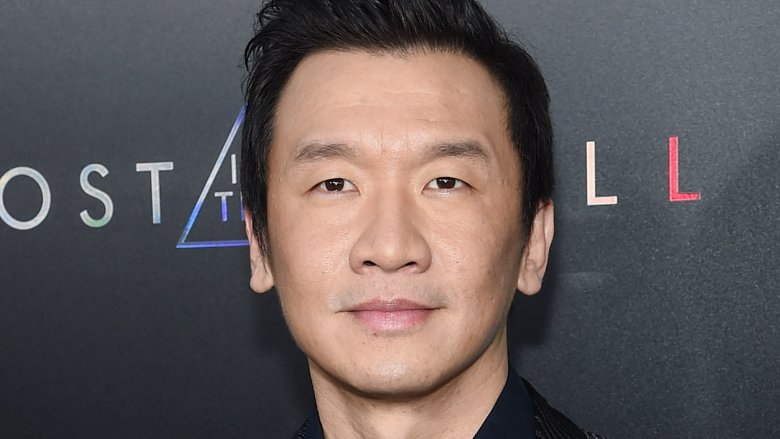 Getty Images
Dwayne Johnson has recruited another star to help him fight against the Skyscraper. Deadline reports that Ghost in the Shell actor Chin Han has joined Johnson in his upcoming action flick, a 3D movie from Dodgeball and Central Intelligence's Rawson Marshall Thurber.
In the film, Johnson will play a disabled war veteran and former FBI Hostage Rescue Team leader who is tasked with assessing security for skyscrapers. While on assignment in China, he finds that the tallest, safest building in the world has been set ablaze– and people think he did it. To make matters even worse, his family is trapped inside the building above the fire line. A wanted man, Johnson's character must go on the run while he hunts down those responsible and clears his name.
Neve Campbell also stars in the movie, although, like Han, we don't know who she will be playing yet. Han is no stranger to big budget blockbusters– his other notable roles include everything from Independence Day: Resurgence to Captain America: Civil War to Contagion to The Dark Knight. He is also known for his TV appearances, popping up in shows like Arrow, The Spoils Before Dying, Marco Polo, and, most recently, Lethal Weapon. 
Johnson and Thurber are both set to produce Skyscraper alongside Beau Flynn (Requiem for a Dream). Dany Garcia (Baywatch) and Hiram Garcia (Furious Seven) will executive produce, while Wendy Jacobson (San Andreas) co-produces. The movie is set to be released on July 13, 2018; in the meantime, see all of the other movies that will blow you away that year.