Jon Stewart Lands Two Stand-Up Specials With HBO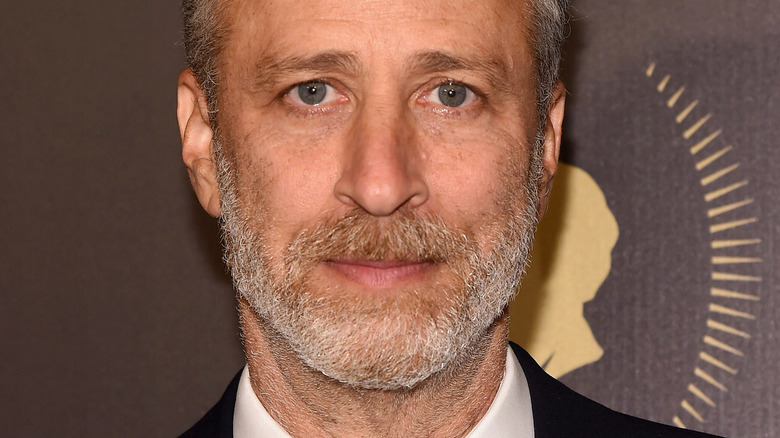 Getty Images
Writer, producer, actor, and former television host Jon Stewart is returning to his comedy roots.
Per The Hollywood Reporter, Stewart has signed on to headline two stand-up comedy specials for HBO, the network at which he holds a four-year production deal. News of Stewart's deal first broke at the Television Critics Association press tour on Wednesday. 
The forthcoming comedy specials serve as Stewart's long-awaited return to stand-up, and mark the first he's done since his first aired over 20 years ago. Jon Stewart: Unleavened was released in 1996, also on HBO. In the time since then, Stewart expended most of his creative efforts hosting The Daily Show, a satirical news show on Comedy Central. He stayed with the series from 1999 until 2015, when comedian Trevor Noah took over.
HBO's programming president Casey Bloys spoke out about Stewart's new collaboration with the network: "We're excited to bring Jon to the network with this pair of specials. We've all missed his uniquely thoughtful brand of humor."
Stewart also commented: "I'm really thrilled to be able to return to stand-up on HBO. They've always set the standard for great stand-up specials. Plus, I can finally use up the last of the Saddam Hussein jokes left over from my first special."
Bloys later discussed the stand-up special scene as a whole, especially those seen on Netflix, which have gained increasing popularity over the years. "We've done standup for a long time. It was a relatively low cost way to be in the cultural conversation," stated Bloys. "But as a category, standup specials account for less than one percent of usage on [HBO] Go and Now... so it's hard for me to pay exorbitant prices. When prices come down, or when it makes sense again, it's relatively easy to get back in. We'll wait it out."
The announcement of Stewart's new comedy specials comes shortly after HBO pulled the plug on a shortform animation series Stewart had created. "We all thought the project had great potential but there were technical issues in terms of production and distribution that proved too difficult given the quick turnaround and topical nature of the material," Stewart and HBO explained in a previous statement. 
Thankfully, it looks like everything is smooth sailing for Stewart's impending pair of standup specials. 
While we wait to learn more details, check out the untold truth of The Daily Show.