Mindy Project Star Ike Barinholtz Seriously Injured On Set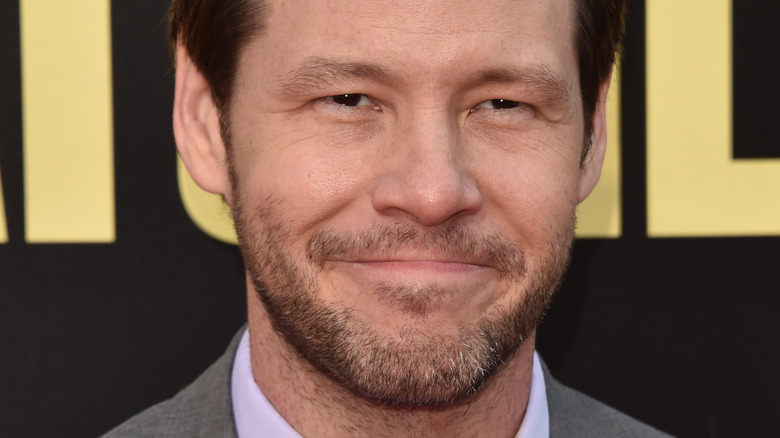 Getty Images
The Mindy Project actor Ike Barinholtz has suffered serious injuries on the set of his upcoming movie The Pact. 
Variety confirms that Barinholtz broke his neck after falling from a high platform while performing a stunt. On impact, Barinholtz fractured his sixth and seventh cervical vertebrae. The accident happened about five weeks ago, but news of the incident and Barinholtz's injuries have just now been brought to life.
While neck injuries tend to be quite serious, and Barinholtz's is no exception, reports state that the actor is recovering well after his well-being was "touch and go for a while" (via People). 
Speaking to People about his accident, Barinholtz said that he and the cast and crew of The Pact "knew something was wrong right away" in the moments after he fell. He called the incident "scary," but is thankful for the doctors who have helped him gain his strength back. "I do as they tell me," the actor laughed.
One such demand Barinholtz must follow his keeping his neck stabilized while his fractured vertebrae continue to heal. "I have to wear an incredibly stylish neck brace for a while as the bone heals," Barinholtz said with a slight smile. "It's a cool look, especially in the summer."
Fortunately for Barinholtz, his Mindy Project character Morgan Tookers is so off-the-walls that the neck brace won't impact the series' ew season narrative. In fact, the so-called trendy accessory has been incorporated into the script. Barinholtz explained, "After the accident, I talked to Mindy [Kaling] and we agreed that the only option was writing it into the show. Luckily, on The Mindy Project I play a character who could break his neck falling out of his bunk bed and it's completely believable."
Though Barinholtz has quite a long road to full recovery after breaking his neck, it seems his good spirits have remained firmly in tact.
Fans can first catch Barinholtz in The Mindy Project, set to return to Hulu for its sixth and final season this September. Following his final bow as kooky Morgan Tookers, he'll pop up in The Pact on April 6, 2018. 
Sadly, Barinholtz is now one of many actors whose bodies were damaged during filming.