How To Turn On Climbing Markers In Horizon Forbidden West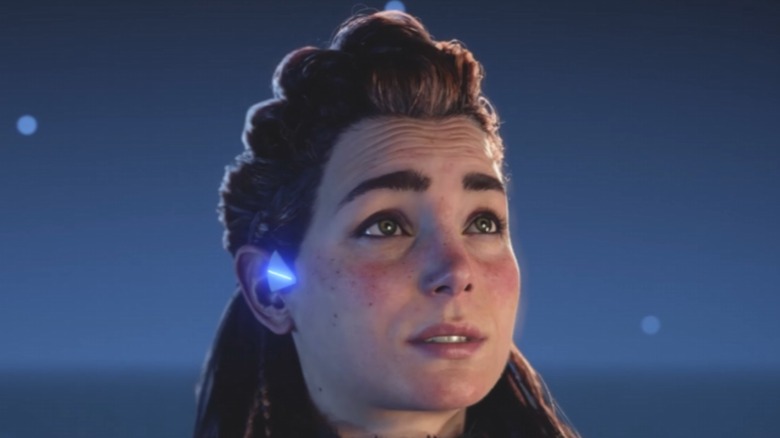 As fans boot up their PlayStations to become Aloy and take on the world of "Horizon Forbidden West," there's been a lot of talk about the climbing system of the game. While critics praised the sequel to the award-winning "Horizon Zero Dawn," there's been a bit of discourse over the game's lack of climbing markers.
There were initially claims that the climbing would be much more open than it was in the first "Horizon" game, but fans were a bit let down when they realized that they'd still only be able to climb predetermined locations in the environment. Players have to actually scan the world around them in order to know where to jump, which inevitably gets clunky in the middle of combat.
However, there's actually an easier way to see where to climb. There's a setting in the game that lets players make their lives easier by constantly seeing climbing markers while you're going through the game — you just have to know how to turn it on.
The settings for climbing markers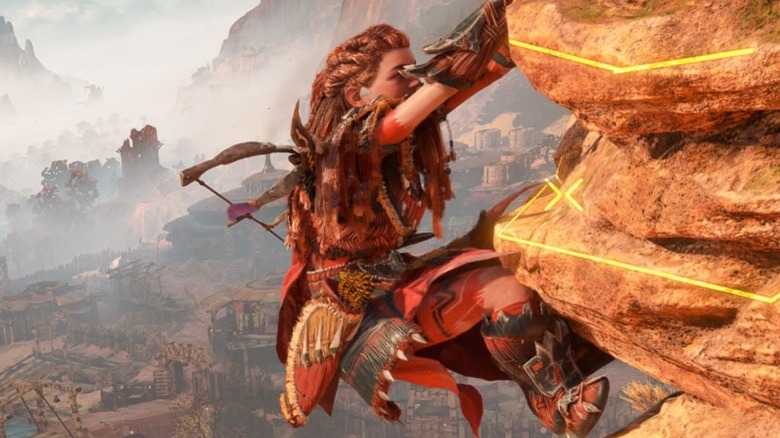 It's super easy to turn on climbing markers in "Horizon Forbidden West." The setting for it is called "Climbing Annotations" and can be found under the Visual Menu in settings, and it should be turned to Always On in order to make traveling around the world a bit easier. After all, it eliminates a button that you have to push in order to climb.
YouTube channel Its Shatters explained how to do this by showing exactly where to go in settings. They also had a few other visual recommendations, such as using performance mode and turning off motion blur and both kinds of camera shake the game offers.
With a gorgeous cast, stellar skill tree options, and even a way to help save the earth by playing the game, "Horizon Forbidden West" turned out to be a great sequel to "Horizon Zero Dawn." – even if the climbing mechanics were a bit different than what people were thinking.