Game Of Thrones Photos Tease Major Meeting In 'The Queen's Justice'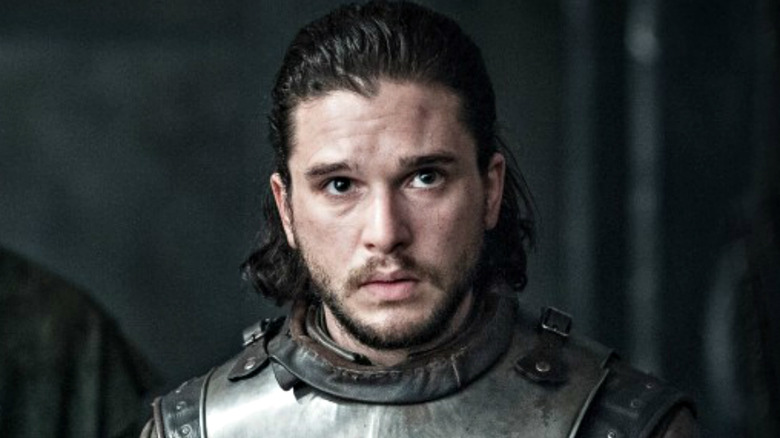 HBO
Contains spoilers for Game of Thrones season 7, episode 2
We've known it was coming for a while, but it's finally going to happen: ice will meet fire on Game of Thrones.
In "Stormborn," the second episode of season 7, Daenerys (Emilia Clarke) summoned Jon Snow (Kit Harington), the new King in the North, to meet her at Dragonstone and bend the knee. Snow also learned that Dragonstone sits on a mountain of Dragonglass, which would be really helpful in the war against the Night King and the White Walkers. Of course, neither of them know that Dany is actually Jon's aunt.
But, unlike in previous seasons, it won't take several episodes for Snow to make his way to Dragonstone. He'll apparently get there in the third episode of the season, "The Queen's Justice." 
HBO released a batch of photos that reveal a glimpse at Snow's arrival on Dragonstone along with Davos Seaworth (Liam Cunningham), who obviously used to live at Dragonstone when he served Stannis Baratheon. We also see that Tyrion (Peter Dinklage) will probably meet Snow on the beach, which is a reunion a long time in the making. Tyrion encountered Snow at the Wall long before he ended up on Team Dany. 
Take a look at the photos below (including a shot of Littlefinger being Littlefinger), then check out our recap of "Stormborn."