Crazy Rich Asians Star Henry Golding To Lead Paul Feig Thriller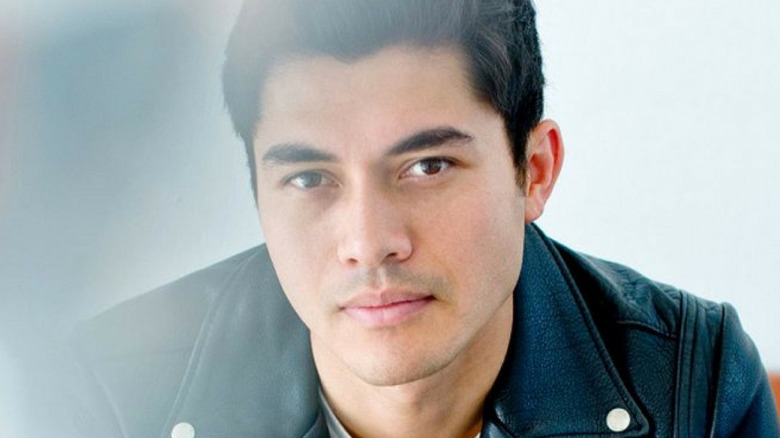 Courtesy of Clarence Aw
Crazy Rich Asians star Henry Golding has already booked his next part. According to The Hollywood Reporter, the up-and-coming actor has signed on to lead the thriller A Simple Favor, which comes from Bridesmaids and Ghostbusters director Paul Feig.
The film stars Anna Kendrick as Stephanie, a mommy blogger who goes on a mission to find out the truth after her best friend Emily, played by Gossip Girl's Blake Lively, suddenly goes missing from their small town. Stephanie enlists Emily's husband (Golding) in her quest in what is described as a thriller filled with twists and betrayals, secrets and revelations, love and loyalty, murder and revenge.
This is the second huge get for Golding, who just a couple of months ago landed the lead in Crazy Rich Asians, an adaptation of the hit book about wealthy Chinese families living in Singapore. Golding has yet to hold a feature film credit to his name, so having two huge parts already under his belt this early in his career is a massive accomplishment. Before he moved into acting, Golding was best known for hosting TV travel shows. 
A Simple Favor is set to begin shooting on Aug. 14 in Toronto, with Feig on board as both a director and a producer. Feig has stepped behind the camera mostly for comedies throughout his career, helming pics like Spy and The Heat. He is also a four-time Emmy nominee for his work behind the camera on shows like The Office and Freaks and Geeks.
Jessie Henderson (Snatched, Other Space) also produces the pic, which comes from a script by Jessica Sharzer (American Horror Story) based on the book from Darcey Bell of the same name. The movie doesn't have a release date yet, although with shooting happening later this summer, it should hit theaters at some point in 2018 or 2019. For now, see some of the other movies that will blow you away next year.