Lupita Nyong'o Went To Comic-Con In Disguise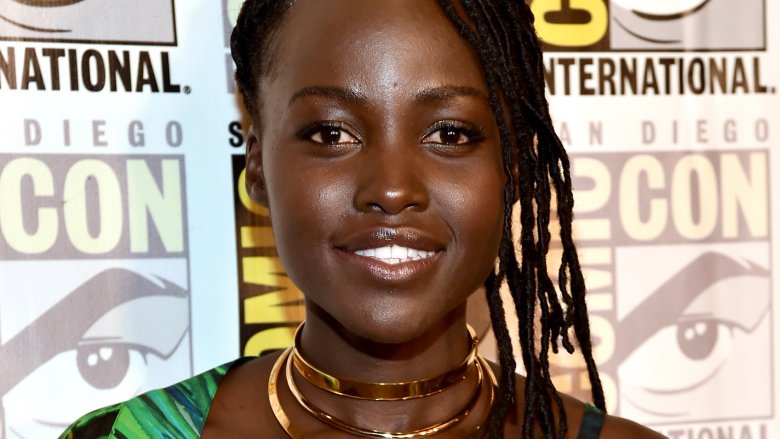 Getty Images
It's not easy to walk through Comic-Con when you're a celebrity, but imagine being one of the stars of both Star Wars: The Force Awakens and Marvel's Black Panther. 
But Oscar winner Lupita Nyong'o (who voices Maz Kanata in the Star Wars universe and plays T'Challa's former lover Nakia in Black Panther) made it happen during the event in San Diego this past weekend, thanks to a Power Rangers costume and a slightly unsettling mask. But, as we can see in the video that Nyong'o posted, the costume was obviously very liberating for her, as she danced her way throughout the event. If you were there, there's a chance you saw her and gave her a puzzled look.
Did you see me at Comic Con?! #SDCC2017 pic.twitter.com/9Vnx4ss96d

— Lupita Nyong'o (@Lupita_Nyongo) July 26, 2017
Nyong'o isn't the first actor to go undercover at Comic-Con. Jared Leto wore a weird mask when he attended Comic-Con in New York and Daniel Radcliffe donned a Spider-Man mask. Perhaps coolest of all, Bryan Cranston once wore a mask of his own Breaking Bad character. 
Meanwhile, fans at Comic-Con got a special look at footage from Black Panther, which drops Feb. 16, 2018. Until then, check out the dark history of Black Panther.