The Funniest Moment In Blue Bloods Season 2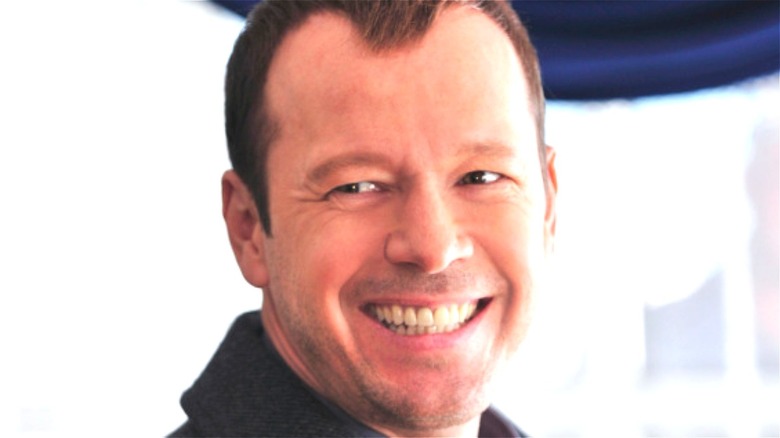 John Paul Filo/CBS
"Blue Bloods" manages to differentiate itself from other police procedurals in several ways. For starters, the series centers on a singular family, the Reagans, whom all the adults work in law enforcement to some capacity. They treat their jobs incredibly seriously, to the point where every Sunday dinner when they gather to enjoy one another's company, they often talk about what they did the previous week at their places of work. They talk things through with other family members providing a different perspective. 
These dinners also offer moments of levity in ordinarily harsh episodes. As police officers, detectives, and assistant district attorneys, the Reagans deal with every crime under the sun, from assault to murder, so they deserve an outlet where they can cut loose and crack wise about their stressful positions. One of the funniest family dinners to ever take place on "Blue Bloods" was during the Season 2 episode, "Moonlighting," when the family reminisces about a peculiar habit Jamie (Will Estes) had as a child.
The Reagans have fun at Jamie's expense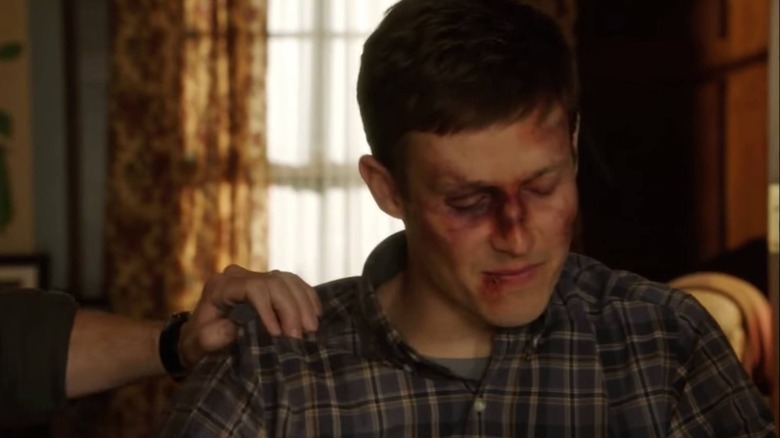 CBS/YouTube
In "Moonlighting," Jamie is hot on the trail of a business run by the Mafia. He has evidence stored on a flash drive that could implicate the suspects in criminal activity, but swallowing it is the only way to smuggle it out. When some thugs visit him looking for the drive, the bid's successful because they don't get their hands on it, but Jamie's roughed up pretty good. He's a hero, after all, but his family likes to have fun at his expense. 
During the family dinner scene of the episode, Jamie's family goes around telling stories of how he would swallow various things as a kid, from dimes to a key. Jamie has a good sense of humor as he's laughing along with everyone else, but it hurts to laugh, so he kindly asks his family to lay off. But that doesn't stop them from going around the table and listing off everything Jamie has swallowed in the past. And with each passing turn, the bit becomes funnier and funnier as even Jamie can't help but chuckle.
The Reagans weren't the only ones laughing during this conversation. On the YouTube video of the scene, numerous comments rolled in from people speaking highly of the moment. One user wrote, "I love that moment. It's [the] most funniest scene in the whole series." Someone else chimed in with, "This scene cracks me up every single time!" The Reagans rarely crack a smile, so when they laugh so jovially, it's a heartwarming sight to see.