Damon Lindelof Says He Hasn't Met With HBO About Watchmen Yet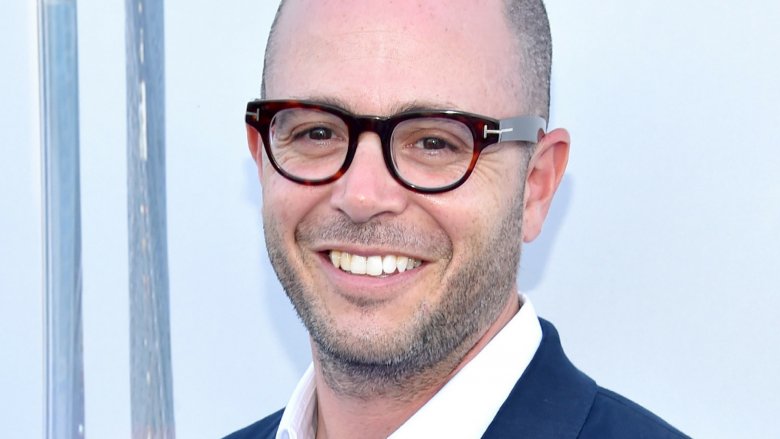 Getty Images
Damon Lindelof just threw a major curveball at fans. The Lost EP revealed in a recent interview that, contrary to previous reports, he actually hasn't had any meetings with HBO about developing a Watchmen TV series– yet.
HBO was first rumored to be making a Watchmen series in 2014, with Zack Snyder, the director of the 2009 feature film on the characters, initially attached. Reports surfaced last month that Lindelof was in talks to adapt the comics again, with the project still in its early stages and reportedly starting from scratch. At the time, it was made clear that no official deal with Lindelof was in place yet.
Lindelof, though, denies that he has even had any meetings about the project yet. He revealed in a recent interview with TV Line that he was on a family vacation without cell phone service when the news broke, and he turned back on his phone to hundreds of emails congratulating on the project– one that he says he isn't committed to yet.
"All I can say at this time is, as of right now, I haven't had any meetings with HBO about Watchmen," Lindelof said. "I have been very vocal about my love for those 12 issues that eventually became a graphic novel, that they were completely and totally inspiring for all the storytelling that I did subsequently and that I owe a debt to it."
"So is that a piece of material, something that's interesting to me, yes," he continued. "But I do feel like I have to weigh the balance of 'should it exist' before I decide to take it on, and I'm sort of in that process now. I hold the source material in such high regard, it would literally be the worst thing in the world to screw it up. I take it very seriously, there's a lot of responsibility. All I can say is I'm thinking about Watchmen a lot right now. Nothing official." 
Considering that both HBO and Lindelof declined to comment on the news of his potential Watchmen series when it first broke, it appears that talks could have been in the very, very early stages at the time the news was first reported, and something may have changed since then. Still, though, Lindelof did recently wrap up a successful run on The Leftovers for the network, and, with his love of the characters and his recent comments, it seems he could eventually decide to bring them to the streamer at some point in the future.
While we wait to learn the fate of HBO's Watchmen, see how Snyder's take on the characters differed from the comics.