What Criminal Minds Fans Still Don't Understand About Garcia
Of all the police procedural dramas, "Criminal Minds" stands out for its quirky cast of criminal profilers. The show follows a group of FBI members working in the Behavioral Analysis Unit. While everyone brings a unique perspective to the job, Technical Analyst Penelope Garcia (Kirsten Vangsness) is by far the standout character.
Garcia stumbled into an FBI career after being caught casually hacking into their system in the show's first season. The BAU team was equally impressed and bewildered by her skillset as an underground hacker, and she was offered a job instead of a jail sentence. With her pink resume, upbeat attitude, and signature kitschy style that contrasts with the dark nature of their work, it's no surprise that she's a favorite among her coworkers and fans alike.
As likable as she is, however, there's one thing about her that some "Criminal Minds" fans just can't wrap their heads around.
Garcia's hacking abilities are too good to be true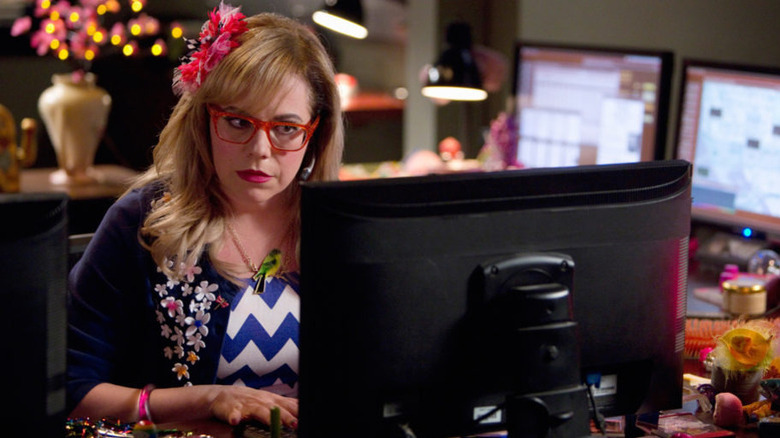 CBS
"Criminal Minds" fans are aware of the many questionable things about the show, but many are confused by Penelope Garcia's immaculate hacking abilities. On the show's subreddit, u/Fauxlenciaga asked fans to chime in with examples of the "most outrageous thing Garcia is able to 'hack.'" The OP explained how they're "always stuck by Garcia's hacking being basically the hand of God."
Dozens of fans admitted they suspend their disbelief over Garcia's "perpetual lack of search warrants," astonishing speed, and limitless database.
"When they're like 'find us all the people in this area with blonde hair who is like going for mimosas on thursday mornings with their pet chihuahua' and she has a list of 3 people in 20 seconds," replied u/greatgrandmasylvia.
Similarly, another fan said that they can't help but "laugh at the speed and accuracy" of her investigations. "'Garcia find us every red head with brown roots that use their left hand to open doors on the seconds Tuesday of every month in a 20 mile radius and go back 15 years' and she has that list in 5 minutes," they wrote.
On a smaller scale, some pointed to how strange it is that she never asks how to spell names. "Morgan will be like 'Look up Anastasia Doofenshmirtz' and she magically knows exactly how to spell it?" exclaimed u/Glass_Coat4388.
However, most fans agreed that it would be boring if Garcia wasn't this absurdly gifted — even if it means a more realistic depiction of her duties.