Olympus Has Fallen Sequel Finds Its Director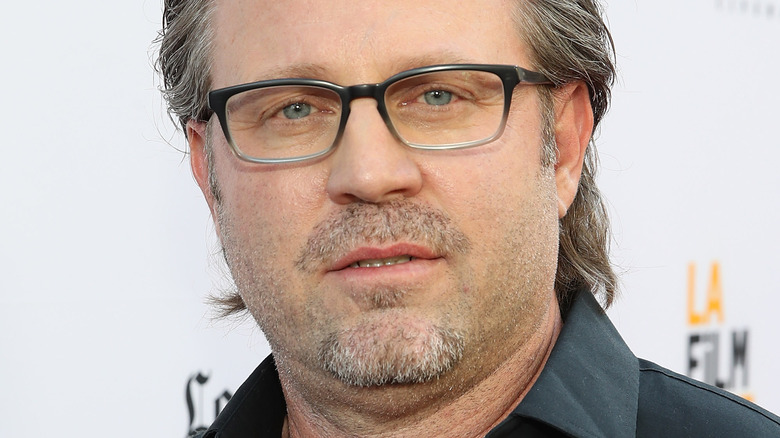 Getty Images
Ric Roman Waugh has been tapped to direct Angel Has Fallen, the third installment in the Olympus Has Fallen film series, Variety reports.
Franchise favorite Gerard Butler (300, Chasing Mavericks) is set to reprise his role as secret service agent Mike Banning. Golden-voiced actor Morgan Freeman (Transcendence, The Dark Knight) also returns, stepping back into his London Has Fallen character, fictional U.S. Vice President Allan Trumbul. 
Plot details for Angel Has Fallen are pretty sparse at the moment. However, it's been revealed that Butler's Banning, who's long kept American presidents out of harm's way, is now the target of a group of attackers. The film's commander-in-chief, likely the fictional U.S. President Benjamin Asher played by Aaron Eckhart, is also at risk. It's here where Angel Has Fallen gets its name, as the in-movie president's Air Force One plane is code-named "Angel," and the terrorists are striking mid-flight. 
Angel Has Fallen follows after 2013's Antoine Fuqua-directed Olympus Has Fallen, which has pulled in $161 million globally. In 2016, the Babak Najafi-helmed London Has Fallen was released. It fared even better at the box office, grossing $195 million worldwide. 
Franchise creators Creighton Rothenberger and Katrin Benedikt are writing the film's script. Butler is set to produce the follow-up, alongside Alan Siegel, Mark Gill, John Thompson and Matt O'Toole. Avi Lerner, Trevor Short and Christine Otal will executive produce.
Angel Has Fallen doesn't yet have a set release date, but we'll update you when that news breaks. Until then, take a look at the upcoming sequels you didn't know were being planned.