The Real Reason The Batman Isn't Rated R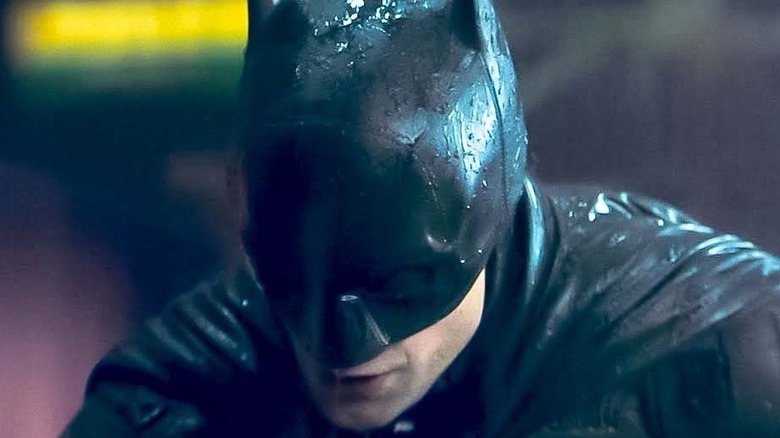 Warner Bros.
Robert Pattinson's debut as the Dark Knight in "The Batman" is rapidly approaching its release date in theaters. The advertising campaign has been in full swing, too, and all signs point to "The Batman" being a fairly big debut for Warner Bros. Forbes predicts that "The Batman" will open to $80 million or more on its debut weekend, which would be a solid number and bigger than the debut of Christopher Nolan's "Batman Begins" in 2005.
Still, it's not all good news for "The Batman." Some fans were anticipating that the film would be the first R-rated solo film for the Dark Knight, given DC's willingness to go in that direction with films like "Joker" and "Birds of Prey." However, fans hoping for that were hit with some bad news, as "The Batman" was officially given the same PG-13 that its predecessors have enjoyed back in January (per Variety). Director Matt Reeves recently opened up about the decision to keep "The Batman" PG-13 instead of risking the R-rating.
Matt Reeves says that The Batman was always going to be PG-13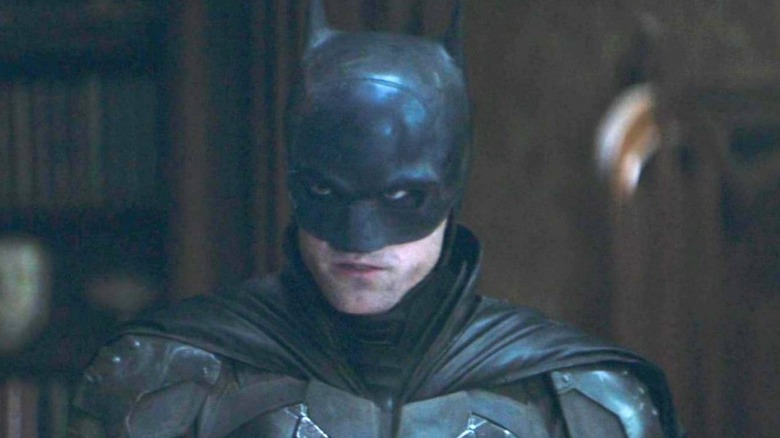 Warner Bros.
During a recent interview with Den of Geek, "The Batman" director Matt Reeves revealed that there was never a plan to make the film R-rated. "In my mind, the movie was always going to be a gritty, edgy, noir, thrilling spectacle that was PG-13," Reeves said. "That was always what it was, but I always knew that we'd be pushing the limits of what that could be, and so we didn't really have to cut anything. The promotional materials that you're seeing, they're fully reflective of the tone of the movie."
So while it may be disappointing for some fans that an R-rated "The Batman" was never really on the table, some of Reeves' comments are very intriguing. The fact that nothing was forcibly cut means that viewers will hopefully be getting Reeves' vision of what the film should be without any interference from a ratings board or a studio. Pushing the limits of a PG-13 rating is also encouraging, as it'll allow "The Batman" to walk right up to the line of excessive violence without becoming too gratuitously gory.
It's also important to note that Reeves' previous entries in the "Planet of the Apes" franchise were also rated PG-13, but were still able to tackle very heavy themes and showcase the violent spectacle that made critics and audiences fall in love with the films (per Rotten Tomatoes).