What Gerry From Heavyweights Looks Like Today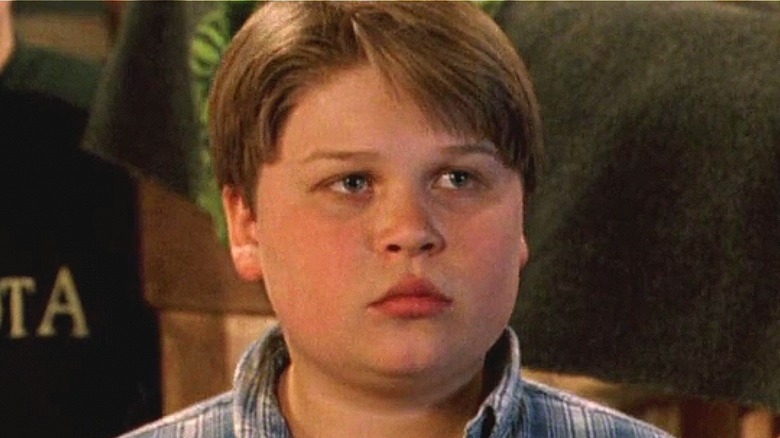 Walt Disney Pictures/ Disney+
Before Judd Apatow became known for mammoth hits like "The 40-Year-Old Virgin" and "Bridesmaids," he was a little-known comedy writer and producer. In 1995, Apatow co-wrote his first feature film with Steve Brill. Titled "Heavyweights," the family comedy takes place at Camp Hope, a weight loss camp for boys that's been commandeered by overzealous fitness guru Tony Perkins (Ben Stiller). Buoyed by Stiller's villainous workout freak and a charming ensemble of child actors, including future TV star Kenan Thompson, "Heavyweights" has become a cult favorite.
Aaron Schwartz stars as Gerry Garner, a newcomer to Camp Hope who has misgivings about the goal of shedding pounds. Initially shy, Gerry quickly emerges as a leader determined to take down Tony and restore Camp Hope to its former glory. Nineties nostalgists will also recognize Schwartz for his turns as Dave Karp in "The Mighty Ducks" and Clem Lanell in "The Adventures of Pete and Pete." Here's what Schwartz has been up to since his '90s hot streak.
You likely know Aaron Schwartz from his grown-up acting roles, as well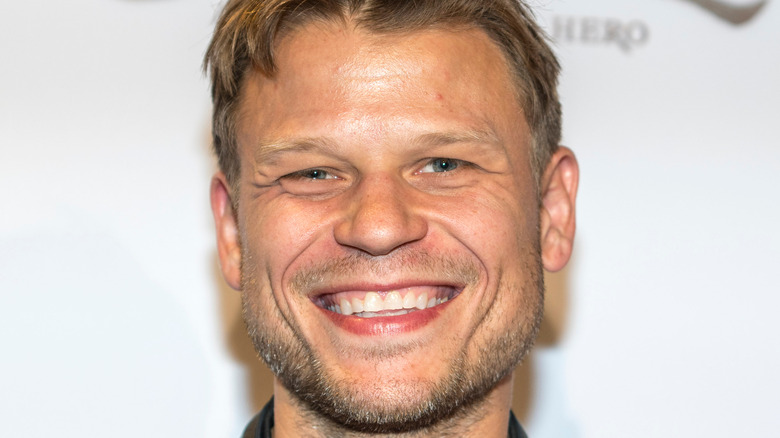 Eugene Powers/Shutterstock
Following his leading role in "Heavyweights," Schwartz took a pause from acting. The former child actor reemerged in 2009 when he began to pop up on shows like "Guiding Light" and "Law & Order." "Gossip Girl" fans will remember Schwartz for his role as Vanya, the van der Woodsen's doorman and future husband to the Waldorf's housekeeper, Dorota (Zuzanna Szadkowski). An unlikely contender for "Gossip Girl's" most discerning shippers, the couple would go on to star in the spin-off web series, "Chasing Dorota," and return for an episode of the "Gossip Girl" reboot.
Since "Gossip Girl," Schwartz has appeared in a number of TV shows, including "The Kominsky Method," "Young Sheldon," and "Elementary," as well as several short films and indie projects. In 2019, he had a role in the critically acclaimed film "Ham on Rye" alongside fellow child actors Danny Tamberelli ("The Adventures of Pete and Pete"), Lori Beth Denberg ("All That"), and Clayton Snyder ("Lizzie McGuire"). He was also brought onto 2017's "Guardians of the Galaxy Vol. 2" to help de-age Kurt Russell's character.
Schwartz credits his Instagram account with reigniting his career. "It has made it easier for the LA side to know I'm here," the actor told Huffington Post after moving to Hollywood from New York. His social media presence combines a healthy dose of self-promotion, nostalgic throwbacks, and thirst traps.