Colossus Role Will 'Continue To Grow' In Deadpool 2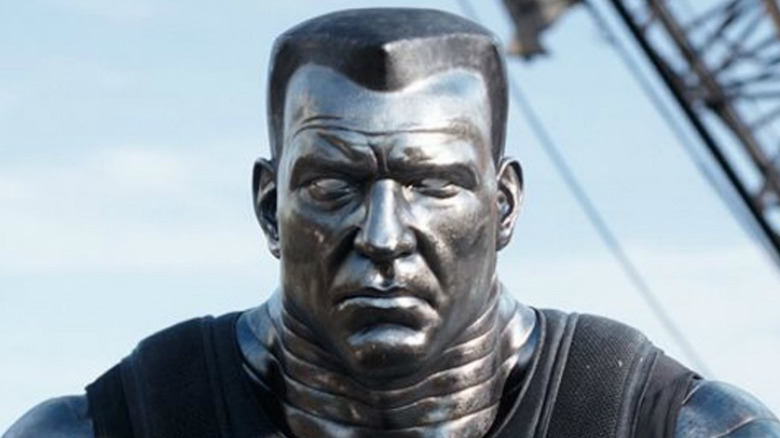 Colossus will have even more to do in Deadpool 2.
Actor Stefan Kapicic told The Hollywood Reporter that his X-Men character, who made a memorable appearance in Deadpool, will see his role increased in the storyline of the sequel. But he's just happy that Colossus finally got a chance to shine in the first movie.
"He didn't have time at all in the X-Men movies and he's one of the iconic characters," Kapicic said. "He needed that space, and thank God [director] Tim Miller and Ryan [Reynolds] and Fox decided to give him a spot, which will continue to grow."
Kapicic said Deadpool 2 director David Leitch (Atomic Blonde) is equally invested in bringing Colossus into the mix.
"The way he is working with me, how to bring more of Colossus is unbelievable," Kapicic said. "He just relaxes you and is so intelligent and is a visionary, which you can see through his movies."
As for the plot of Deadpool 2, Kapicic would only hint that it should satisfy just about everyone. "The sequel will answer many questions which people are asking right now," he said. "Because all the questions I can see on the net are answered in the sequel."
Filming is underway now with Josh Brolin as Cable and Zazie Beetz as Domino. Brianna Hildebrand will also return as Negasonic Teenage Warhead along with Morena Baccarin as Vanessa, T.J. Miller as Weasel, Leslie Uggams as Blind Al, and Karan Soni as Dopinder.
Deadpool 2 hits theaters June 1, 2018. While we try to wait, find out why the movie will blow everyone away.