The MCU Role Joaquin Phoenix Says He Doesn't Regret Turning Down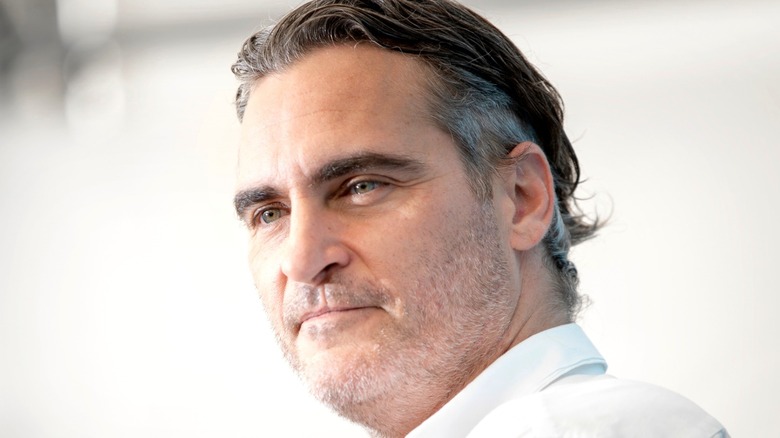 Denis Makarenko/Shutterstock
These days, most superhero fans know Joaquin Phoenix as the actor behind one of the latest iterations of Batmans' archnemesis, the Joker. It wasn't too long ago that Phoenix made waves with his twisted, tragic take on the supervillain in the 2019 origin story turned psychological horror "Joker." The movie was a marked departure from other comic book movies around the same time with its R rating and gritty tone, though it was somewhat in keeping with Phoenix's other work, which often shirks blockbuster action for slow burns and character studies. To many, it felt like this was the only sort of comic book movie where the actor would logically slot in.
However, die-hard fans of superheroes on the silver screen may remember a time when Phoenix was attached to a different project in the same comic book movie space, although it wasn't a DC Comics property. In truth, the actor was once set to become one of the most important characters in the massive Marvel Cinematic Universe film franchise.
Phoenix turned down being the MCU's Doctor Strange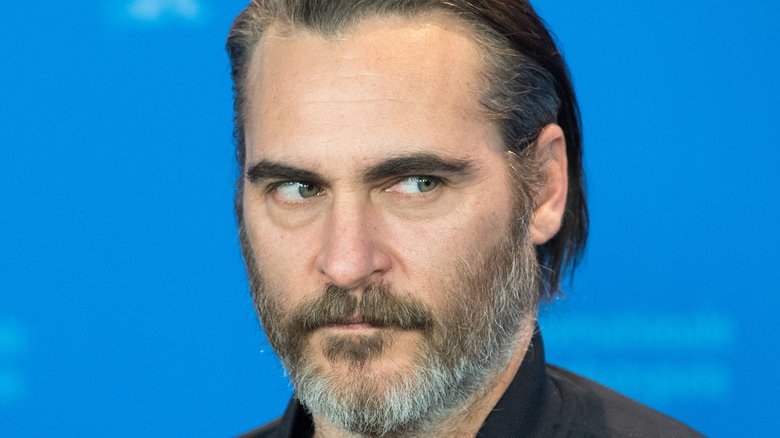 Cineberg/Shutterstock
MCU fans have become fairly acquainted with Benedict Cumberbatch's character of Doctor Strange, the mystical sorcerer-superhero who appeared in his own titular movie as well as "Thor: Ragnarok," "Avengers: Infinity War," "Avengers: Endgame," and most recently, "Spider-Man: No Way Home." However, back before the first "Doctor Strange" movie debuted, it wasn't always a sure bet that Cumberbatch would be in the role.
For a good portion of the run-up to the original movie, Joaquin Phoenix himself was actually fairly deep into negotiations to play the part. However, these negotiations eventually broke down, and Phoenix turned down the role. "I think everybody was really happy with how things turned out," Phoenix said in a 2018 interview with CinemaBlend. "All parties were satisfied."
While the exact reasoning for why Phoenix decided not to play Doctor Strange remains a mystery, it's true that the split seemed to be mutually beneficial for both sides. Marvel Studios cast Cumberbatch as Doctor Strange, and the character's inaugural 2016 movie grossed $678 million worldwide (via Box Office Mojo). Meanwhile, Phoenix went on to garner critical acclaim for his leading performance in "Joker" just a few years later.
Still, to avid fans, it's fun to imagine what could have been if Phoenix had joined the MCU as Doctor Strange. For all the different "What If...?" scenarios swirling around the MCU at the moment, this alternate timeline remains one of the most intriguing.