George R.R. Martin Says Winds Of Winter Could Arrive Next Year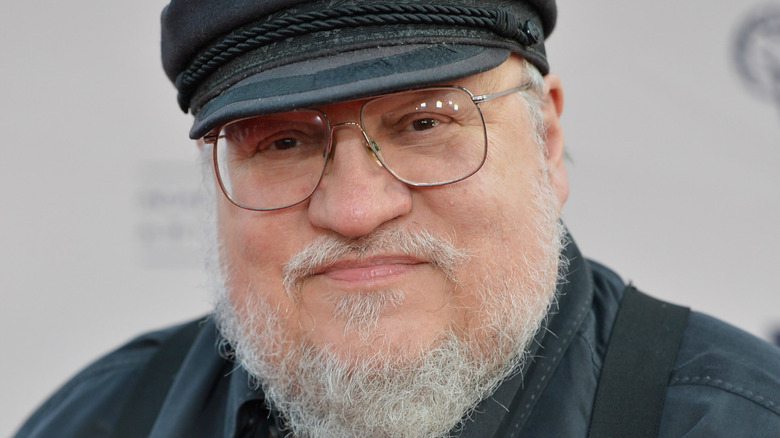 Although winter has already come to Westeros on Game of Thrones, fans of the books series the show is based on are still waiting for Winds of Winter. However, author George R.R. Martin said 2018 could be a big year.
Martin said he's still working on the next installment in the Song of Ice and Fire novel series, despite what you may have heard to the contrary.
"I've seen some truly weird reports about [Winds of Winter] on the internet of late, by 'journalists' who make their stories up out of whole cloth," Martin wrote on his Livejournal. "I don't know which story is more absurd, the one that says the book is finished and I've been sitting on it for some nefarious reason, or the one that says I have no pages. Both 'reports' are equally false and equally moronic. I am still working on it, I am still months away (how many? good question), I still have good days and bad days, and that's all I care to say."
Martin also said he's writing a two-volume history of Westeros under the Targaryen dynasty, which is currently titled Fire and Blood. He said most of that book is already "largely" written, and he's not sure if it will be released before or after Winds of Winter.
"Whether Winds or the first volume of Fire and Blood will be the first to hit the bookstores is hard to say at this juncture, but I do think you will have a Westeros book from me in 2018... and who knows, maybe two. A boy can dream," he said. 
He did caution that there's no publication date yet for Fire and Blood, but he expects it to be released no later than early 2019.
Fans have been waiting for Winds of Winter since A Dance with Dragons hit shelves in 2011. Even if the book arrives in 2018, it will still mark the longest gap in between the publication of novels in the series. Either way, it won't affect Game of Thrones. The HBO series has now surpassed the storyline in the books, and the series will likely come to an end before Martin publishes the seventh and final novel in the series.
If you're behind on the seventh season of Game of Thrones, find out what you missed in the first and second episodes of the season.