What The Critics Are Saying About Total War: Warhammer 3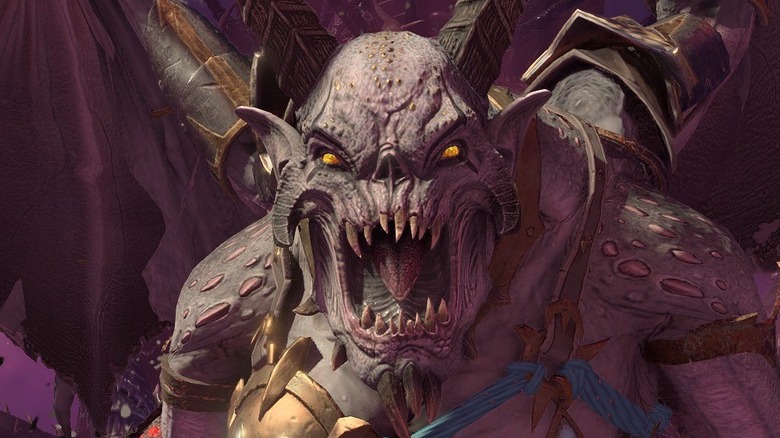 Strategy and fantasy fans alike celebrated the announcement of "Total War: Warhammer 3" last year, and now, fans have another reason to celebrate. Gamers already got a sneak peek at some of the new factions coming in "Total War: Warhammer 3," so the excitement level was already high. After all, the "Total War" franchise as a whole is typically considered to be a masterclass in both strategy gameplay and fantasy world building. Reviews for "Total War: Warhammer 3" are making their way online, painting a very positive picture of the third entry in the beloved real-time strategy series.
"Total War: Warhammer 3" launches on PC on February 17. While it feels like the "Warhammer" series is constantly expanded — with new games like "Warhammer 40,000: Space Marine 2" getting announced regularly — fans have been waiting for the new "Total War" since 2017, so this is a special occasion. Here is what the critics have to say about "Total War: Warhammer 3."
Critics love Total War: Warhammer 3 and its experimental campaign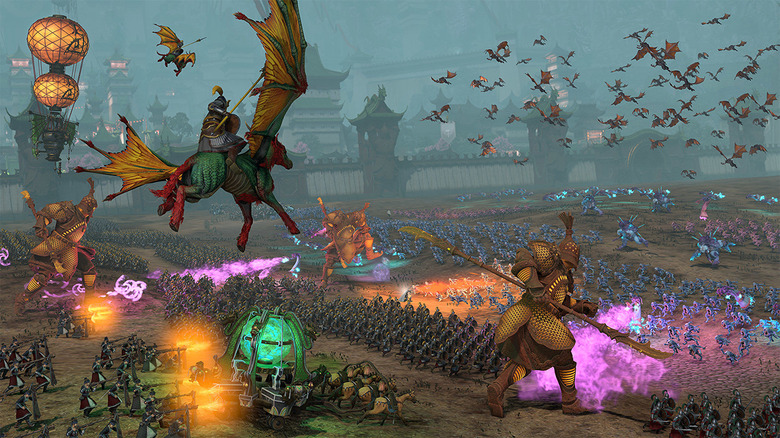 Reviews for "Total War: Warhammer 3" have complimented the game for making bold and experimental choices in its campaign. NME's Andy Brown gave the title a perfect score, saying the only issue they ran into was the temptation to start multiple save files and faction playthroughs at once. PC Gamer gave it a score of 90, with critic Fraser Brown praising the rifts that open up on the map during the campaign. These rifts, which are caused by an imprisoned and cursed bear, allow players transport to different bizarre and wacky locations, ultimately leading to some interesting moments not possible in previous entries.
IGN gave it a 9, with critic Leana Hafer enjoying all of the options available to the player. Hafer wrote, "The real star of the campaign ... is the Daemons of Chaos faction... [Y]ou can customize your murderous Prince of the Apocalypse with wonderfully deadly body parts, from scythe hands to cloven hooves to enormous crow wings, all giving different bonuses."
VG247 gave it a 4 out of 5, with critic Josh Broadwell praising the uniqueness of "Total War: Warhammer 3" and its campaigns. Broadwell also gave a shot-out to the tight combat, but felt the game could use a little more variety when it came to faction characteristics and map design.