How Sam Elliott Almost Starred In Yellowstone Before 1883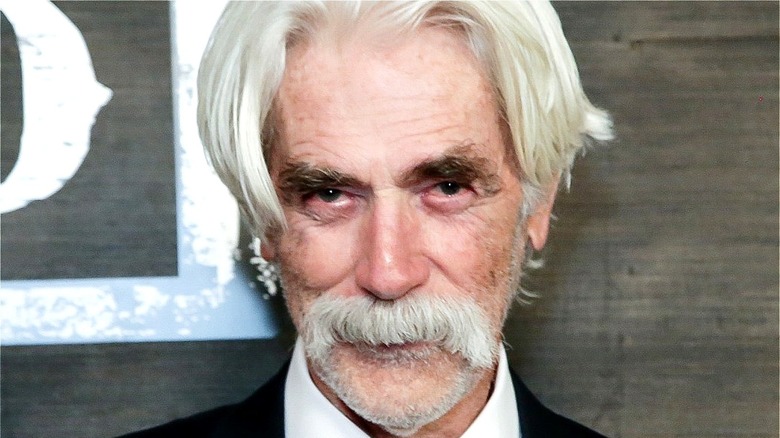 Greg Doherty/Getty
Upon first inspection of Taylor Sheridan's beloved and brutal cow-wrangling family drama series, "Yellowstone," any self-respecting film fan with experience in Westerns would assume that this is a show that certain stars would be ideally suited for. Cold stares and quickdraws demand a specific cut of character to carry the part, which is why the likes of Kevin Costner are so perfectly suited for the show and have been ever since its debut. 
It stands to reason then that with Costner being at the core of the original show, a talent like Sam Elliott would be just as good a fit for its prequel spin-off, "1883." Set 130 years before the original show, it follows James Dutton (played by Tim McGraw) and Margaret Dutton (Faith Hill), the great-grandparents of John Dutton (Costner). Elliott plays Shea Brennan, the worn-down tour guide leading the Dutton family from Texas to Montana to richer pastures (spoilers said pastures are indeed rich).
But with that iconic Southern drawl that sounds like tectonic plates shifting, it begs the question as to why Elliott hasn't wandered into "Yellowstone" sooner. 
Sam Elliott turned down the first offer to appear in Yellowstone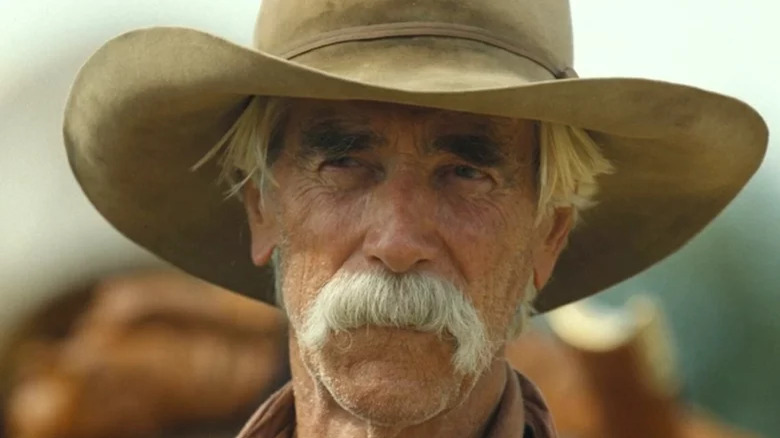 Paramount Pictures
Speaking on The Official Yellowstone Podcast (via The Express), Sam Elliott revealed that the show's creator, Taylor Sheridan, had reached out to the "Tombstone" star — but Elliott passed on the offer. "Taylor [Sheridan] reached out to me over a year ago about doing a little thing on 'Yellowstone,'" he explained. "I passed on it but during that time that he made that offer to me, we started talking." Thankfully, the second conversation led to far more positive results, as Elliott was fully aware of Sheridan's capability. "I'd never crossed paths with him before," the actor revealed. "I'd certainly seen his work, stuff that he's written ... and I thought 'wow how can one guy have so many talents going for him.'"
There's no denying Sheridan's incredible history of work, including his Oscar nomination for Best Original Screenplay for "Hell or High Water" (via IMDb). Elliott went on to sing the praises of Sheridan and the stories he's told of the Dutton family so far. "This guy we're talking about is brilliant writer, he's a genius of some sorts I suspect, that's why I'm here."