The Worst Storyline In NCIS Season 11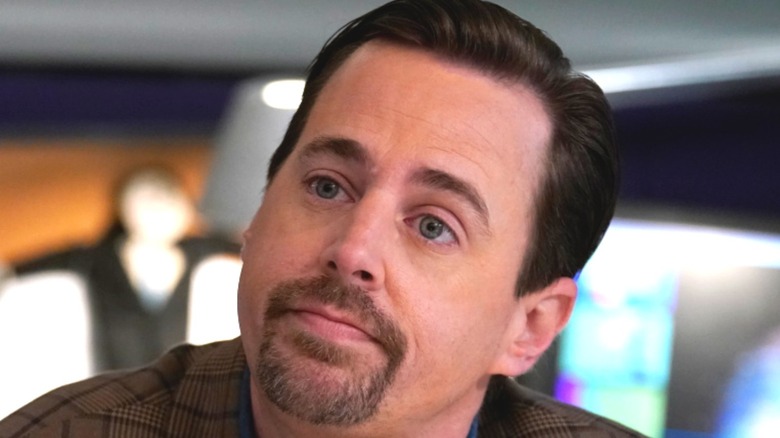 Cliff Lipson/CBS
"NCIS" is the police procedural drama that was born out of the hit series "JAG" in 2003, and it's currently in the middle of Season 19. The show has been incredibly successful and has a fan base that's followed it for almost two decades through different storylines and character arcs. So, it's no wonder the show has won and been nominated for so many awards (via IMDb).
With so many seasons to look back on, it feels as if "NCIS" might have the perfect formula for a great TV series. In many ways, that's true, but even shows with such a long-standing runtime have their fair share of forgettable episodes. In this case, to find one of these episodes, we have to venture all the way back to Season 11.
Season 11 is a pivotal time for "NCIS." Ziva David (Cote de Pablo) leaves the show, and writers bring in Eleanor "Ellie" Bishop (Emily Wickersham) as her replacement. Season 11 is a must-watch for those wanting to keep up with the overall storyline of the show's main characters. Still, some episodes do fall a little flat. This is the worst storyline in "NCIS" Season 11.
The episode with rock n' roll got the worst ratings
Season 11, Episode 17 of "NCIS," titled "Rock and a Hard Place," follows the "NCIS" team of agents as they investigate an explosion at a military benefit concert. A naval officer and one other member of military personnel are casualties of the blast, but the team soon learns that they are not the intended targets.
Keith Carradine plays a rock n' roll has-been named Mannheim Gold in this episode, and the team has suspicions that he may be the true target of the explosion. As the story progresses, the attack reveals itself to be a part of something bigger than an old-school rock musician. Ultimately, agents Leroy Jethro Gibbs (Mark Harmon) and Ellie Bishop successfully apprehend the man responsible.
Overall, the episode isn't terribly painful to watch, but as far as Season 11 goes, "Rock and a Hard Place" got a 7.3 rating on IMDb. The storyline is a bit predictable and doesn't standout in anyway, leading to the lowest IMDb rating out of every Season 11 episode of "NCIS." While the fact that this is the lowest rating of the season is a testament to the quality of "NCIS" episodes, "Rock and a Hard Place" is still the episode with the worst storyline in Season 11.