The Movies You Need To See This Summer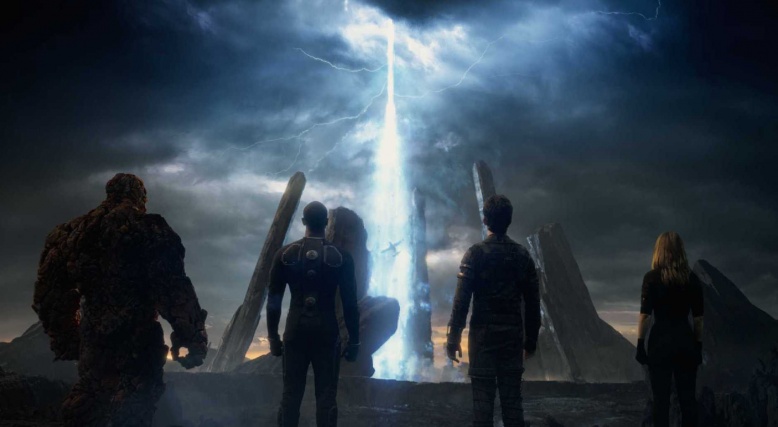 Now that 'Furious 7' has officially crossed the $1 billion mark worldwide, everyone and their mother is ready to admit that people still want to go to the movies, provided the entertainment is there. This summer alone offers many chances for audiences to be entertained — everything from big-budget sequels ('Avengers: Age of Ultron') to family-friendly animated movies ('Inside Out') and awards contenders ('Ricki and the Flash'). We've pulled together 18 of the movies we think everyone will be talking about this season. Check them out, below.
Avengers: Age Of Ultron (May 1)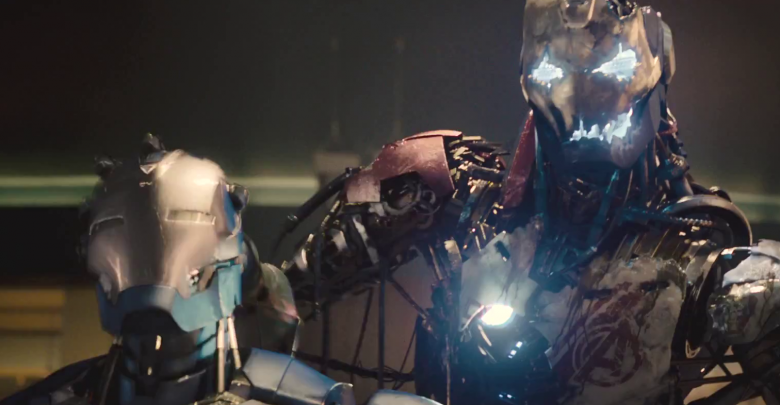 Marvel's 'The Avengers' grossed a whopping $623 million, domestically, to become the highest grossing film of 2012 and third-highest of all time. So, the bar has been set high for its sequel, 'Age of Ultron,' which re-teams Iron Man, Thor, and the rest of the crew as they try to save mankind from an evil James Spader (or, what ABC did to 'Boston Legal' in 2008). No matter what the critics say, 'Age of Ultron' is going to be the most talked about, debated, and widely seen movie of the year — at least until 'The Force Awakens' rolls around in December. In other words: See it.
Hot Pursuit (May 8)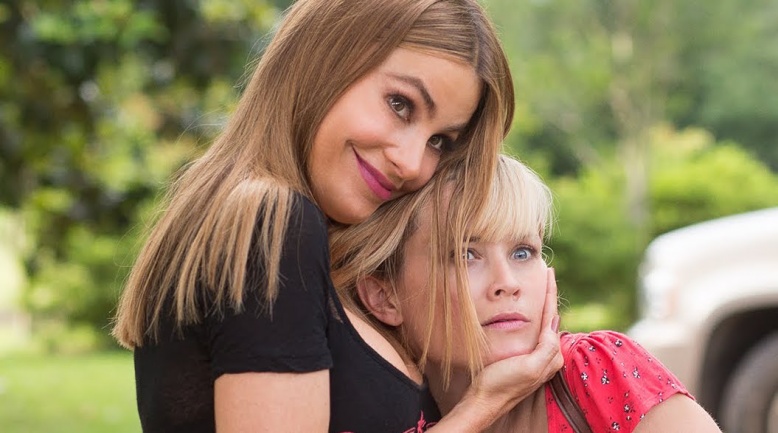 With so many male-driven blockbusters dominating the calendar, it was wise of Hollywood to throw this female-driven action comedy starring Reese Witherspoon and Sofia Vergara into the mix. Director Anne Fletcher's filmography has been more "miss" than "hit," but considering she kickstarted The Year of Sandra Bullock with the 2009 summer comedy 'The Proposal,' perhaps there's hope for Reese and Sofia after all.
Mad Max: Fury Road (May 15)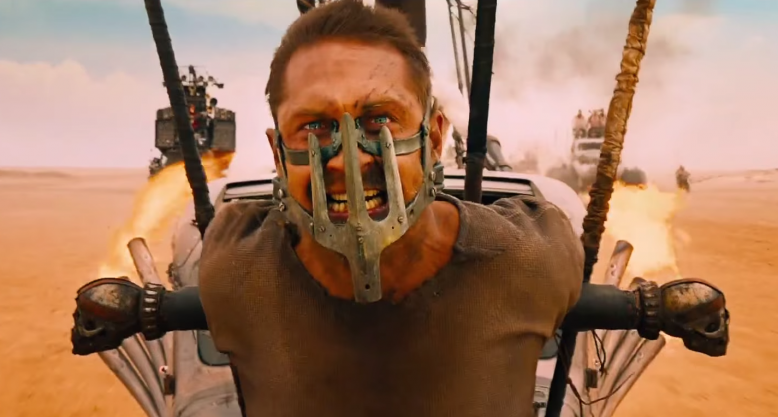 Filming on 'Mad Max: Fury Road' began way back in 2012, which normally wouldn't be a great sign for any movie. But one look at the film's two-and-a-half minute trailer — which is equal parts explosive, nail-biting and, okay, kind of insane — and it's impossible not to be at least a little curious about how it all plays out. Besides, we've been waiting for Tom Hardy — who's taking on Mel Gibson's famous character Max Rockatansky — to become a megastar ever since 'Inception.'
Pitch Perfect 2 (May 15)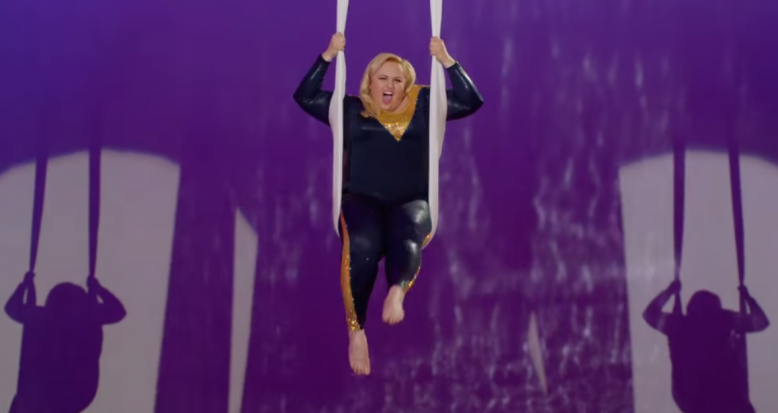 The 'Pitch' is back! This time around, Anna Kendrick and her gang of merry a capella singers are headed to the World Championships, where their main rival appears to be Germany (yes, there's a World War II joke in the trailer). It's hard to imagine anyone recapturing the magic of the original, although we'll admit that Barden Bellas' take on Beyonce's 'Run the World (Girls)' already sounds aca-mazing.
Tomorrowland (May 22)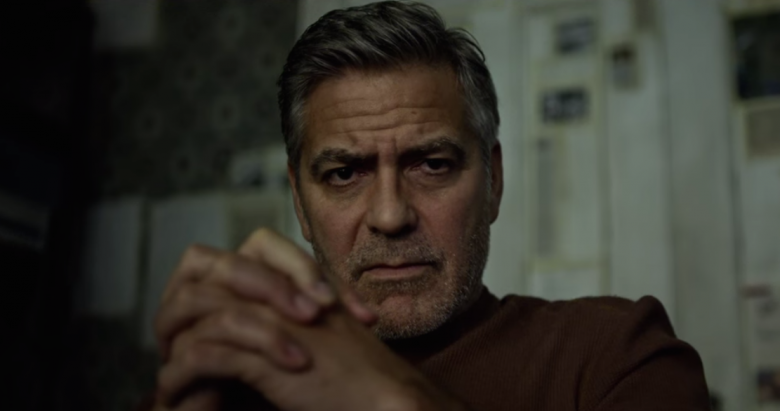 George Clooney: Action Star at 53? Hey, it worked for Liam Neeson. Clooney's already proven himself to handle sci-fi before (see: 2013's 'Gravity'); and the stunts he pulls off in the film's latest teaser-trailer are enough to give even Jason Bourne a run for his money. From the looks of it, 'Tomorrowland' definitely isn't your average trip to Disney World.
Insidious: Chapter 3 (June 5)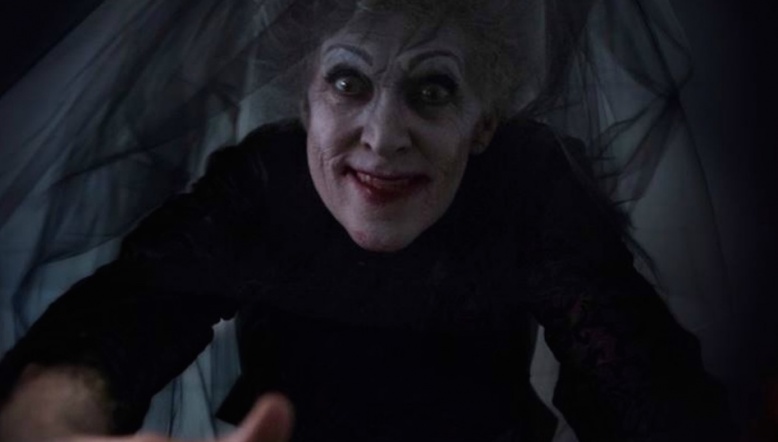 Odds are, if you release a horror movie, audiences are likely to see it. Nobody knows that better than the makers of the 'Insidious' franchise, which hopes to repeat its previous successes with this much-anticipated prequel. Whether it makes millions of dollars or totally bombs, one thing is clear: Somebody's going to get scared this summer.
Spy (June 5)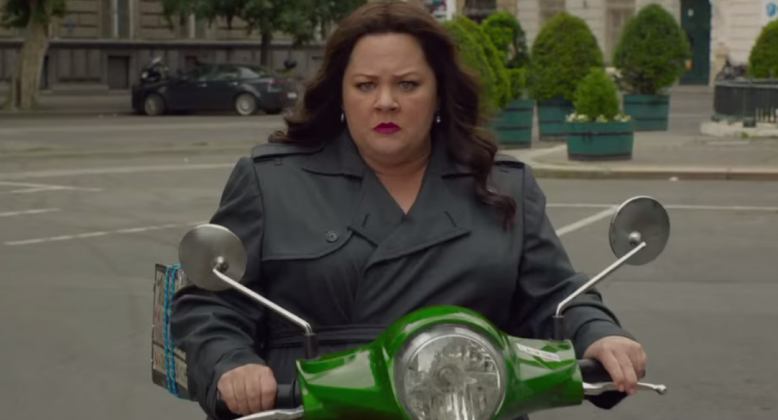 Melissa McCarthy's last summer effort, 'Tammy,' bombed with critics. Luckily, she's re-teamed with the man who helped her get an Oscar nomination, Paul Feig ('Bridesmaids'; 'The Heat'), on 'Spy,' in which she plays a desk-bound CIA agent who gets sent to the front line after her partner (Jude Law) seriously messes up. Reviews out of SxSW were strong; the box office returns should be equally positive.
Jurassic World (June 12)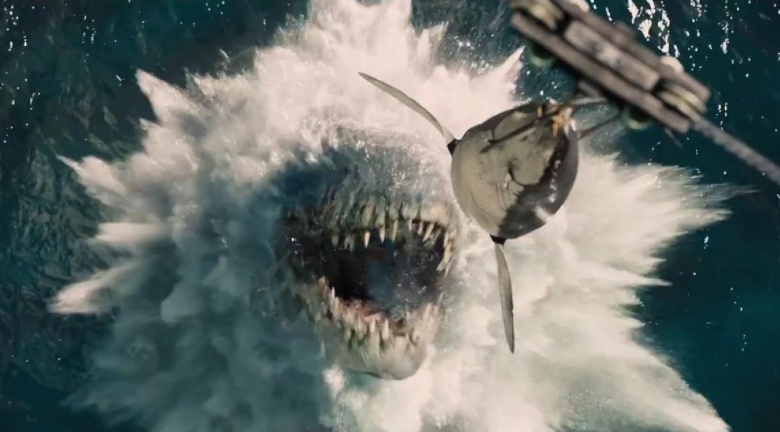 Can lightning strike twice for last summer's breakout star, Chris Pratt? He'll have to overcome some pretty obvious hurdles — mainly, the legacy of Steven Spielberg's 1993 classic, a curious release date (will we be tired of blockbusters by June?) and, based on the first trailer, some pretty questionable CGI. But if even a 3-D re-release of the original could make almost $50 million at the box office, 'Jurassic World' should do just fine.
Inside Out (June 19)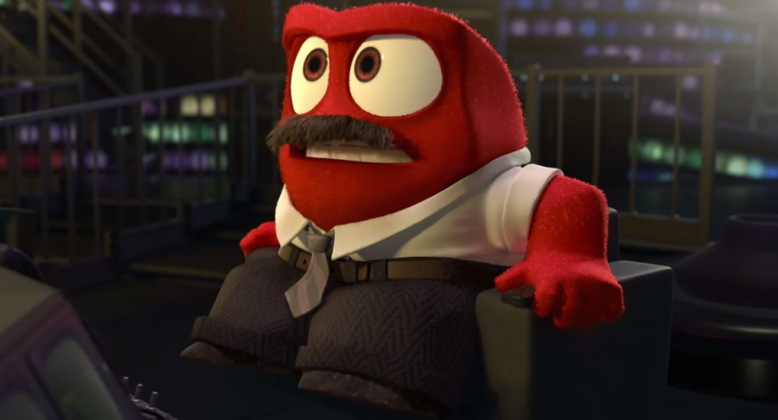 If you remove 'Cars 2' from the equation, Pixar movies have been universally praised by both critics and audiences alike. Which is why we have such high hopes for the studio's latest release, 'Inside Out,' which focuses on the five emotions (Fear, Anger, Joy, Disgust, and Sadness) inside one young girl's head. The fact that it revolves around a kid's emotions leads us to believe that 'Inside Out' will pack the same emotional punch seen in previous Pixar classics like 'WALL-E,' 'Toy Story 3,' and, sniff, 'Up.' (In other words: Bring your tissues.)
Magic Mike XXL (July 1)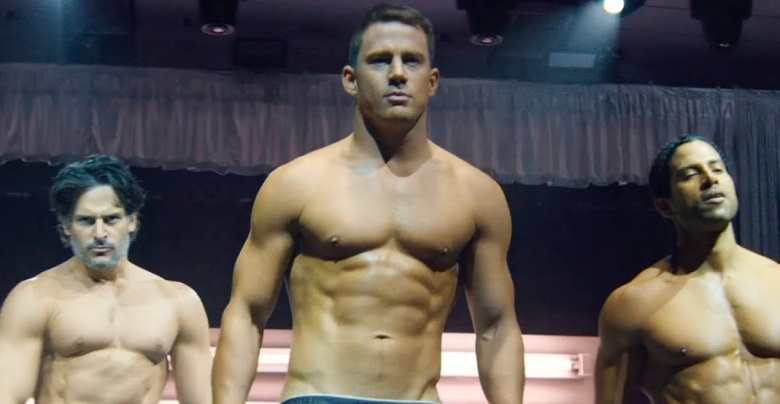 Before it was released, most people were ready to declare 'Magic Mike' the biggest joke of 2012. Three years, amazing reviews, and over $100 million later, Channing Tatum and gang are having the last laugh as they bring sexy back one more time. 'Magic Mike XXL' is apparently more of a road trip comedy this time around. But the shirts still come off, so we doubt the ladies will care.
Minions (July 10)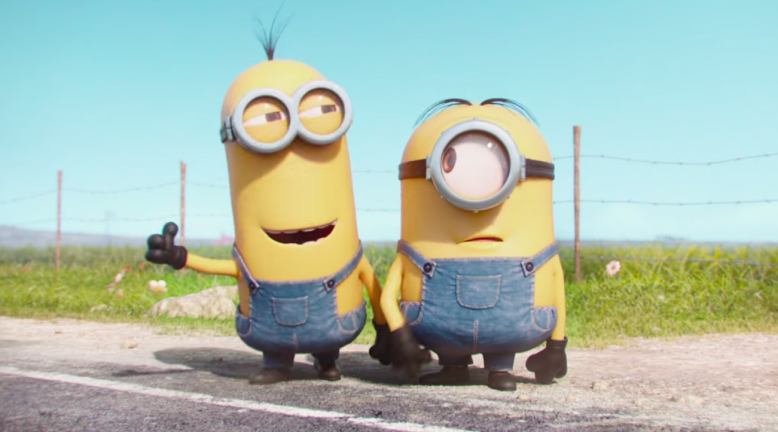 The Minions from the 'Despicable Me' franchise were inevitably going to get their own spin-off movie; and with names like Sandra Bullock and Jon Hamm lending their voices to the project, we may be in for something more than just a cash cow. Plus, c'mon, those Minions are totally adorable.
Ant-Man (July 17)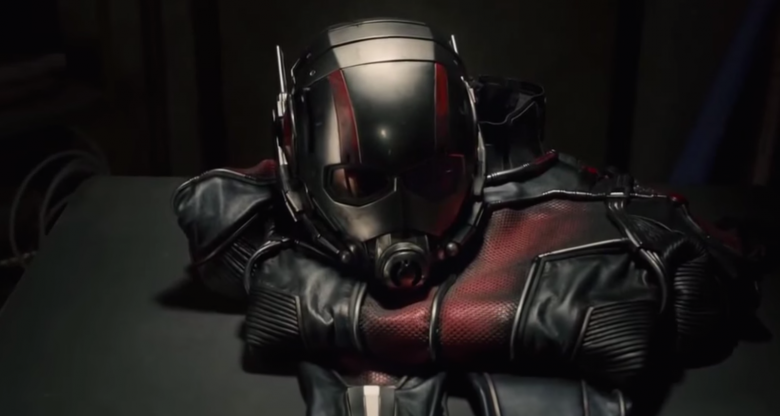 Paul Rudd: Superhero? People had similar concerns last year when Chris Pratt was cast to lead 'Guardians of the Galaxy' and, well, we all know how that one turned out. Whether 'Ant-Man' can achieve similar success is unclear (and probably unlikely), but hey, we're still kinda intrigued.
Trainwreck (July 17)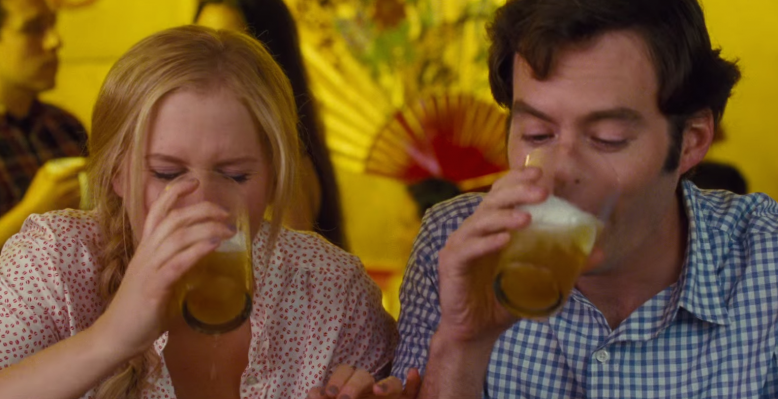 With the exception of maybe Kim Kardashian and Kanye West, everyone is head-over-heels in love with Amy Schumer right now. That love will officially be put to the test when Schumer stars in Judd Apatow's hotly anticipated 'Trainwreck,' about a commitment-phobic magazine writer who falls for her subject (Bill Hader). The set up has so much potential, we doubt anyone will be calling the movie a trainwreck. As for LeBron James' acting debut, well, ask us again in July.
Irrational Man (July 24)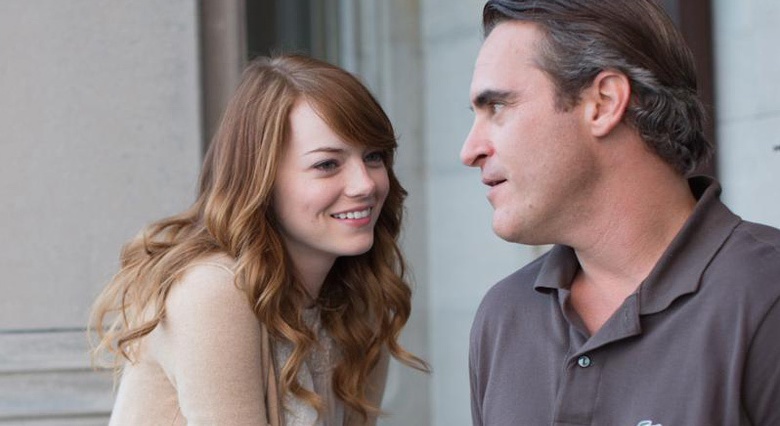 Woody Allen's annual summer comedies are typically hit or miss; some of them win Oscars ('Blue Jasmine'; 'Vicky Cristina Barcelona') and some of them make us wish that memory-erasing company in 'Eternal Sunshine of the Spotless Mind' was actually real ('Magic in the Moonlight'). For this effort, Woody's teaming up with Joaquin Phoenix for an existential crisis comedy called 'Irrational Man.' Joaquin Phoenix's involvement alone has us curious.
Mission: Impossible - Rogue Nation (July 31)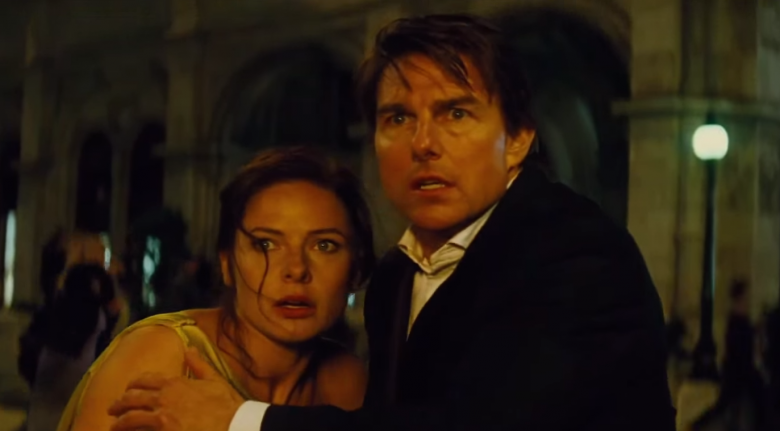 Say what you will about Tom Cruise ('Going Clear,' anyone?). The man can still open a movie, as evident by this fifth (!) installment of the 'Mission: Impossible' film franchise. Seriously, the last 20 seconds of the trailer, in which Cruise hangs onto a plane during take-off, was enough to get us to pre-order our tickets.
Fantastic Four (August 7)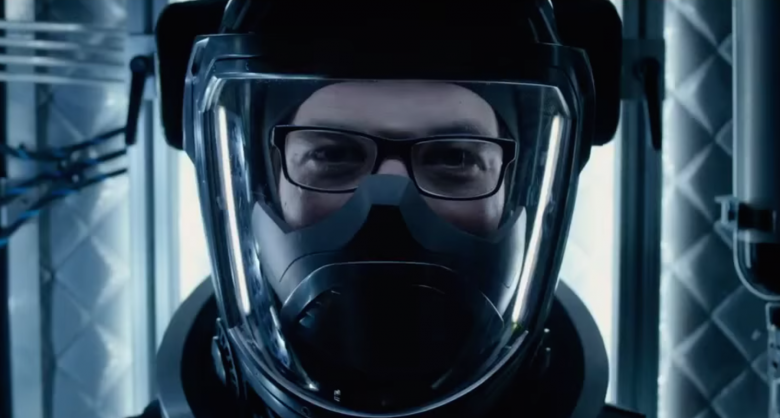 Anyone who saw 2005's 'Fantastic Four' (or worse, 'Fantastic Four: Rise of the Silver Surfer') is probably wondering why anyone in Hollywood decided to reboot this franchise. But with big names like Miles Teller and Michael B. Jordan attached, maybe they know something we don't?
Ricki And The Flash (August 7)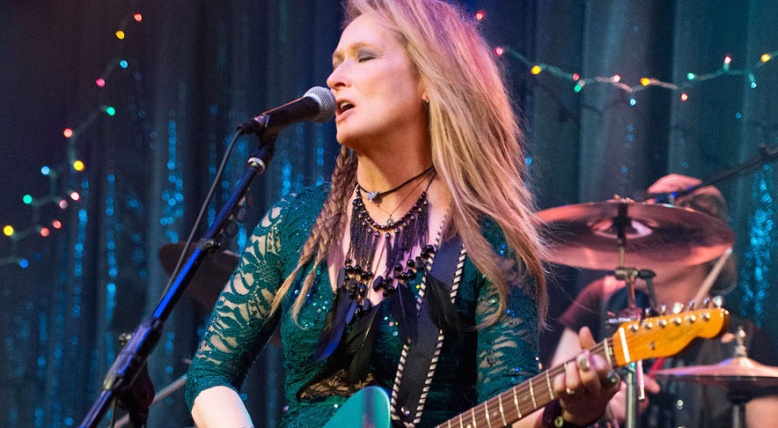 Meryl Streep is on the hunt for Oscar nomination number 20 (yes, 20), and this Jonathan Demme-directed dramedy, about a rock star who tries to reconnect with her family, heads into the summer movie season with serious awards buzz. Meryl's already proven herself to be quite the summer success ('The Devil Wears Prada'; 'Julie and Julia'), and movie fans looking for something with substance beyond car chases and explosions will likely find this one hard to resist.
The Man From U.N.C.L.E. (August 14)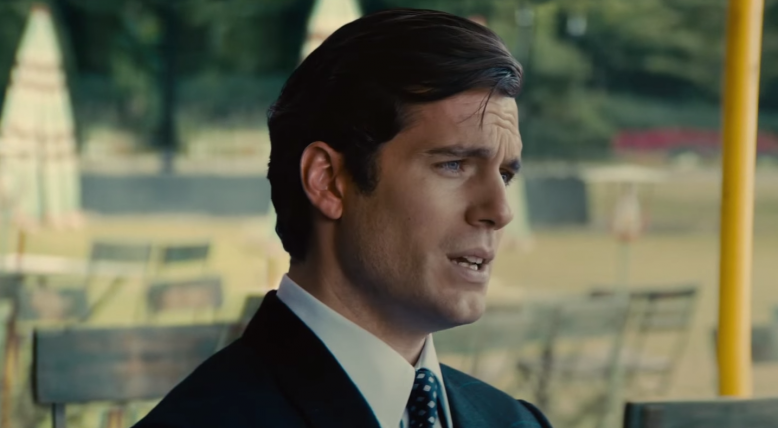 Remember when Armie Hammer was poised to become The Next Big Thing? Remember The Lone Ranger? While we wouldn't necessarily bet the farm on 'The Man from U.N.C.L.E.' being a hit, in recent years, August has transformed itself from a dumping ground to a launching pad for summer movies (see 'The Bourne Ultimatum' and last year's 'Guardians of the Galaxy'). Plus, we'll admit the trailer was kind of fun to watch.