The Surprising Breaking Bad Character Who Almost Became A Murderer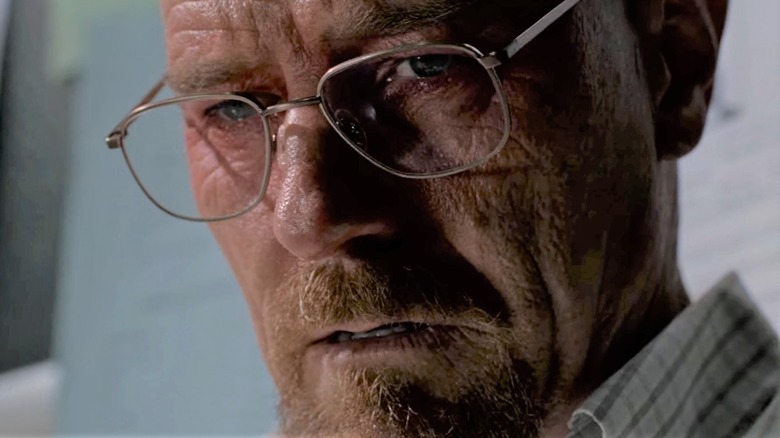 AMC
The generation-defining AMC crime drama "Breaking Bad" put many of its characters through the wringer during its 5 season run. Protagonist Walter White (Bryan Cranston) grows from an average, unassuming high-school chemistry teacher to a ruthless meth-dealing drug kingpin. Jesse Pinkman (Aaron Paul) starts as a comic relief stoner, and ends the series as a tortured soul haunted by his past actions. Hank Schrader (Dean Norris) goes from cocky DEA agent to a wounded combat-hardy cop tortured by his search for Heisenberg. Piles of bodies, broken marriages and relationships, and a whole lot of money are left in the characters' wake.
Vince Gilligan has spoken at length over the years about the "Breaking Bad" writing process and ideas for the show that were scrapped as time went on. Many fans know that the writers initially intended to kill off Jesse in Season 1, or that Gilligan and his writers famously needed weeks to figure out how to prevent Hank from catching Walt red-handed in his RV in Season 3 (via Yahoo!).
Unsurprisingly, Gilligan's writing style resulted in a number of potential plot points conceived and then dropped from production throughout the course of "Breaking Bad." One such proposed plotline would have made a murderer of a character who largely stayed away from the crime and violence the show otherwise dwelt in.
Breaking Bad writers planned for Marie Schrader to shoot a delivery driver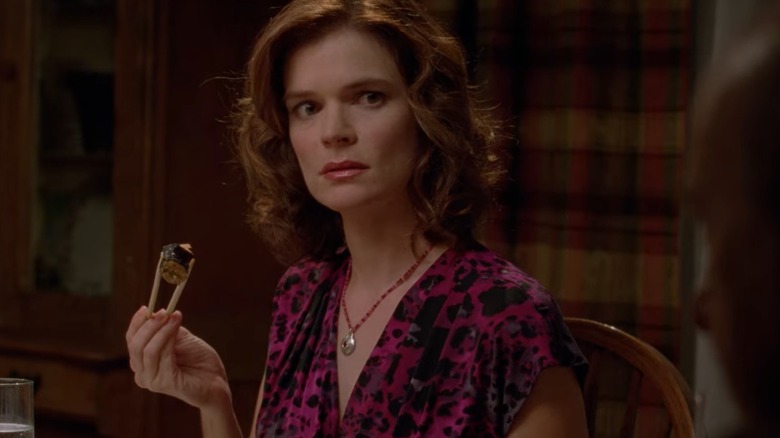 AMC
In September 2013, Vince Gilligan spoke with Entertainment Weekly about numerous ideas for "Breaking Bad" plot points and storylines that ultimately never made it to filming. One of these dropped storylines apparently involved Marie Schrader (Betsy Brandt) shooting a delivery driver who she mistakes for an intruder at the Schrader household. While Gilligan didn't clarify what season this idea was considered for, he told Entertainment Weekly that the idea came from Brandt herself, who wanted her character to shoot someone during the series' run.
"We loved it," Gilligan told EW. However, the storyline seems to have ended almost as quickly as it was proposed, as Gilligan explained, "We didn't know what it meant, we didn't know where it would go."
Reportedly, Gilligan and the "Breaking Bad" team ultimately decided the idea was too comical and would have potentially become complicated once Hank inevitably became involved. Gilligan didn't clarify which season this storyline was considered for. However, given that Hank himself is shot and hospitalized by Season 3, it seems that the show's stories would have been too tied up with more high-stakes issues after that, and that this nixed idea for Marie would have been a distraction (unless the writers toyed with the idea for Season 1 or Season 2). As an ultimate result, Marie's criminal activity on the show never rose above petty theft.