How To Get In On PlayStation's Free Multiplayer Weekend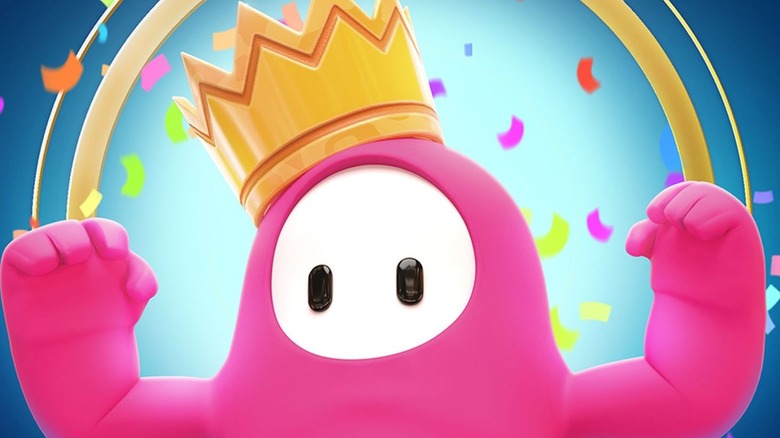 This Valentine's Day weekend, Sony will be showing the love to PlayStation fans by opening up online multiplayer capabilities for all gamers — including those who don't have a PlayStation Plus subscription, which is usually required for this feature.
The news about the free PlayStation multiplayer weekend broke Feb. 10, 2022 on the PlayStation Europe Twitter. The special event will run Feb.12 as soon as the day begins a minute after midnight through Feb. 14 at 11:59p.m. in one's local time zone. In addition to the news about this unexpected perk, players got a cute ad featuring the slow dance-worthy song "Right Here Waiting" by Richard Marx, an adorable animated couple of characters from "Fall Guys: Ultimate Knockout," and even a poem to suit the occasion: "Roses are red, violets are blue, if I win the crown, I'll pass it to you." Sony even changed the "O" in the PlayStation logo to a heart in honor of the occasion. Clearly, this free weekend comes from a place of true affection.
PlayStation's free multiplayer weekend is a great opportunity that is actually quite easy to access. Once gamers are set up with the event, there are still a few considerations they'll want to keep in mind.
Multiplayer Access Only Takes Minutes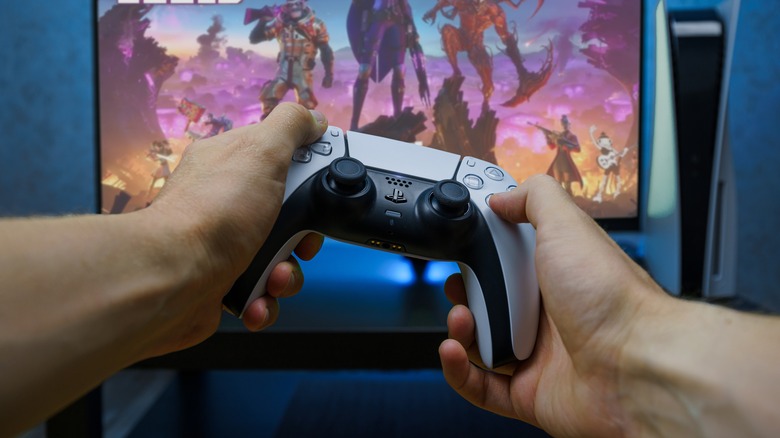 Rokas Tenys/Shutterstock
Getting in on the free fun Sony has planned for this Valentine's Day weekend is incredibly easy. According to the promo shared on Twitter by PlayStation, all players need to take part in the free multiplayer weekend is a Wi-Fi signal and a PlayStation account, which can be created for free here. To create a PlayStation Network account, gamers just need to enter their name, birthday, region, language, and email address — the whole process shouldn't take more than two minutes or so.
As exciting as this promo is, there is a catch. As PlayStation notes in ads for the event, all "games [are] sold separately." While multiplayer functionality will be free for the weekend of Feb. 12-14, fans still have to pay for games or use ones they already have access to. This clarification hopefully won't come as a heartbreak. After all, it's likely Sony's intention to get more players interested in dropping $59.99 per year on PlayStation Plus, which includes access to online multiplayer and monthly free games and discounts. And of course, there are still plenty of free-to-play titles available on the console for fans to check out.
For those planning a cozy date or some fun with friends for the weekend, PlayStation has shined a spotlight on a number of multiplayer-compatible titles like "Fall Guys," "Monster Hunter: World," and "NBA 2K22." Now might be the best time to catch up on some of the best multiplayer games of 2021.