Lisa Kudrow's Favorite Friends Episode May Surprise You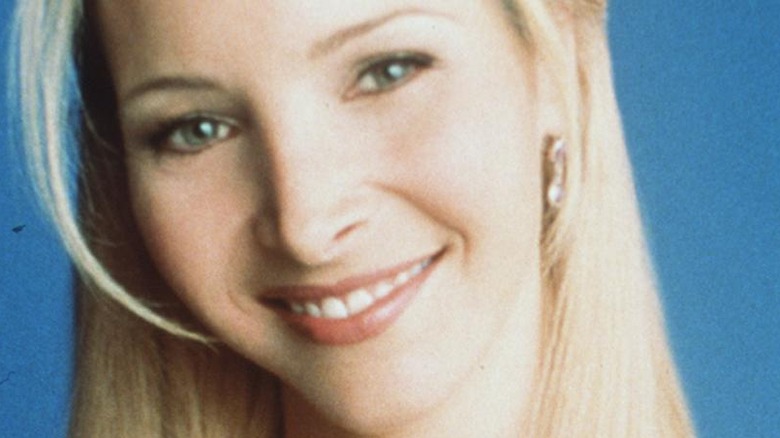 Getty Images/Getty Images
Lisa Kudrow had an impressive, 10-season run playing Phoebe Buffay on "Friends." The quirky character was one of six New York City besties who logged countless hours at Central Perk, the go-to coffee shop on their block. But it was "Pheebs" who stole the show on numerous occasions.
Who can forget Phoebe's classic moments? From her famous "She's your lobster!" declaration to Ross (David Schwimmer) and Rachel (Jennifer Aniston) to her decision to carry triplets for her brother Frank Jr. (Giovanni Ribisi) and his wife, to her story of her cookie-baking, great-great-grandmother "Nestley Toulouse," to her deep hatred of Pottery Barn (Don't worry, she came around on that one), you can take your pick. And then there was "Smelly Cat," of course, the song that the eccentric free spirit performed for patrons at Central Perk — until she was temporarily replaced by a professional musician (played by The Pretenders' Chrissie Hynde). Pheebs didn't miss a beat, though, and simply moved her gig outside.
Kudrow appeared in 235 episodes of "Friends" from 1994 to 2004, per IMDb. That's a lot of Phoebe moments to choose from, but when asked to pick a favorite, Kudrow did –- and you may be surprised which episode it was.
Lisa Kudrow said a Season 8 episode featuring a famous guest star was her favorite
"Friends" was big enough to score a slew of A-list guest stars when it aired on NBC's Thursday night Must See TV schedule. Everyone from Reese Witherspoon to Brad Pitt guest-starred on the show. But an episode featuring another big-name actor reigns as Lisa Kudrow's favorite of all time.
When asked what her favorite episode of the sitcom was, Kudrow went to Season 8, and the episode titled "The One with the Halloween Party." Kudrow discussed her top episode in a 2014 Reddit AMA, and her reason for loving this particular episode is touching. "The Halloween party that Sean Penn appeared in," she said of the October 2001 episode. Penn played a character named Eric in the episode, and Kudrow did double duty as Phoebe and her twin sister, Ursula.
Kudrow explained that she picked that episode for "a lot of reasons," not just that cameo by the Oscar-winning actor. "Number one was it was the first show we shot after 9/11," she wrote. "And that whole week, while driving in L.A., people would pull up, and give me a very sad look and a quiet 'thank you' for making them laugh."
"The One with the Halloween Party" was the one and only Halloween episode ever on "Friends," but Penn did make a second appearance as Eric that season, at the request of his kids Dylan and Hopper, who were superfans of the show, according to Entertainment Weekly.