How Accurate Is Ford Vs. Ferrari?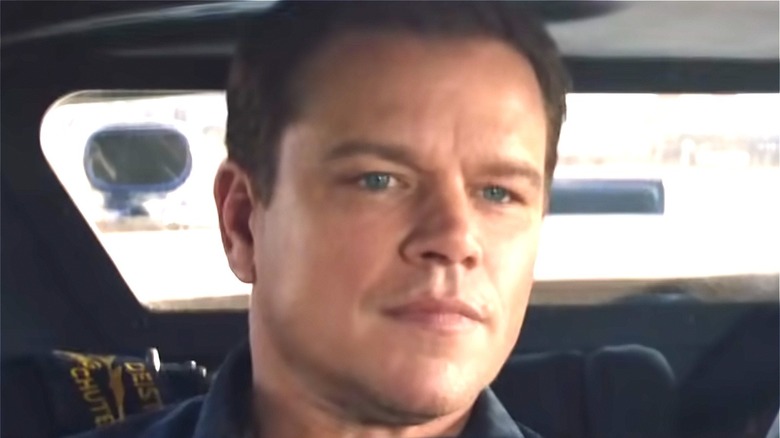 20th Century Fox/YouTube
2019's "Ford vs. Ferrari" travels back in time in racing history to 1966, when American automotive designer Carroll Shelby, driver Ken Miles, and a team backed by the Ford Motor Company became the first American car constructors to win the 24 Hours of Le Mans. The company constructed the Ford GT40 for the race in an effort to compete on the international stage against Ferrari, which won each Le Mans race from 1960 to 1965 (via Britannica).
The film starred Matt Damon as Shelby, Christian Bale as Miles, and Jon Bernthal as Ford vice president Lee Iacocca. It proved successful across critical audiences and the public and garnered four Academy Award nominations, winning for Best Film Editing and Best Sound Editing (via Oscars). According to Box Office Mojo, the James Mangold-directed film earned $107 million at the domestic box office, placing it as the 27th highest-grossing movie of that year.
"Ford vs. Ferrari" is one of those sports drama biopic films that make some viewers stop and wonder just how similar the movie matches to the real-life events it depicts. While every Hollywood film dramatizes real-life to some degree, some flaunt more dramatic differences than others. How accurately does "Ford vs. Ferrari" portray the events leading up to the 1966 24 Hours of Le Mans?
The rivalry between Ford and Ferrari was just as heated in real life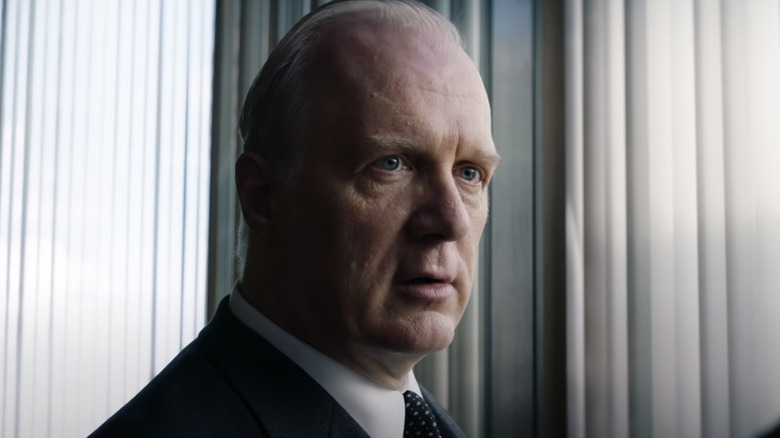 20th Century Fox/YouTube
According to Slate's examination of fact vs. fiction in "Ford vs. Ferrari," a main emphasis was placed on the bad blood between the Ford Motor Company's Henry Ford II and Ferrari's Enzo Ferrari — which was nearly as bad in real life as on screen.
The plot of "Ford vs. Ferrari" kicks off when Ford attempts to acquire the Ferrari company, but is rejected and insulted by Ferrari. In real life, Enzo Ferrari did in fact insult Ford's owners personally, apparently calling them "worthless sons of w***es," and Ford II a "pig-headed boss." Ferrari's lawyer, Franco Gozzi, reportedly called it "a tirade that I had never seen or heard before in my entire life and have not done so since" (via Slate).
For Ford's part, his reported response to the slight was more graceful in real life than the movie, in which he says Ford will bury Ferrari "100 feet under the finish line at Le Mans." In reality, Ford reportedly said, "All right, we'll beat his ass. We're going to race him."
Additionally, while Iacocca approaches Shelby to assist Ford with building a race car capable of beating Ferrari in the movie, in real life, Shelby approached Ford. According to the book "Ford vs. Ferrari" is based on, titled "Go Like Hell: Ford, Ferrari, and Their Battle for Speed and Glory at Le Mans," Shelby pitched Iaccoca on the project and asked for $25,000 to build two cars. 
Ken Miles may not have been as fiery as depicted in Ford vs. Ferrari
Christian Bale's performance as mechanic and race car driver Ken Miles portrayed a smart but difficult man to work with on Ford's corporate mission to win Le Mans. As depicted in the film, Miles throws out a computer designed to weigh the GT40 and tests the vehicle's drag with pieces of string instead. According to Slate, both methods were used in real life, and Miles presented no conflict about the car's development process — nor could Miles' crew chief, Charlie Agapiou, recall Shelby and Miles ever getting into a fist fight (via CBS News).
"[Ken Miles] was a great guy," Agapiou told CBS News upon the film's release. "He was just so friendly and so passionate about everything he did. He was just great to be around."
One real-life moment that didn't make it into the film was Miles' reaction to his not being awarded the official win at the 1966 Le Mans. Ford opted for all three of its cars to finish at the same time, requiring Miles to slow down, and Bruce McLaren was ultimately declared the winner (via Motor Authority). Miles, who narrowly missed out on winning three major endurance races in one year, reportedly said, "I think I've been f***ed" in response, a line that didn't make it into the film.
According to Slate, Shelby came to regret this decision too, saying it broke Miles' heart just months before he died.