Why James Cameron Sent Actors To Boot Camp Before Aliens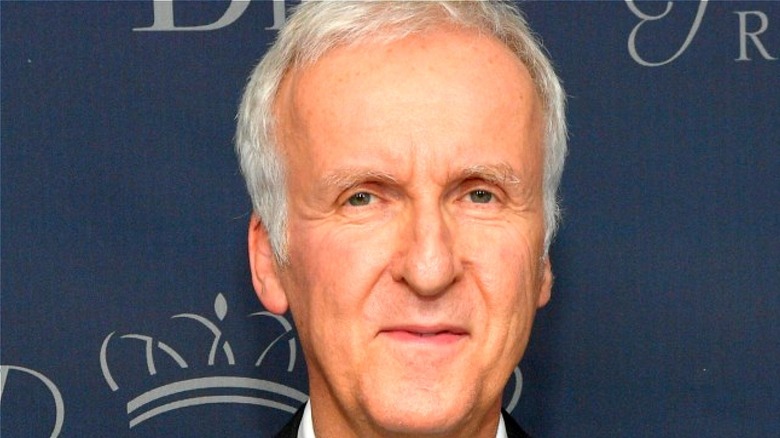 Matt Winkelmeyer/Getty
In 1979, Ridley Scott directed what many believe to be one of the greatest science-fiction films ever made. Seven years later, James Cameron, still reeling from his success from his own little indie sci-fi entry, "The Terminator," decided to powerlift the Xenomorph into a new action-packed chapter with "Aliens." The two films, both very different beasts in their own right, are still held as the high points in the franchise (via Rotten Tomatoes). Cameron's was a charged-up, bullet-riddled blockbuster that earned $10.1 million on its opening weekend and was regarded as an equal to Scott's initial film (via Box Office Mojo).
The most substantial similarity between the two films is the incredible characters that you quickly connect with before they are torn to shreds. From former Marine Al Matthews as Sergeant Apone to Bill Paxton as the iconic and panic-stricken Private Hudson, this was a fleshed-out team of fighters that felt like they'd been through wars already (via Marine Corp Times). As it turns out, Cameron's groundbreaking strategy before filming "Aliens" solidified this dynamic and became standard practice for productions of a similar genre after that.
James Cameron put a select few through boot camp and intentionally left others out
20th Century Studios
To ensure that this band of high-powered military heroes moved like a unit, James Cameron sent off some of the cast to train like one for weeks before filming. According to the Dissolve, "Aliens" was one of the first movies to apply this kind of method to prep cast for the struggles ahead when the cameras finally started rolling. Cameron also made the clever schedule of filming the story in reverse so that the Marines were a tougher, tighter group at the start of the film before they were gradually picked off by the enemy with an extra jaw.
But just as important as it was for some to go through boot camp hell before shooting began, Cameron made sure to keep Sigourney Weaver and Lance Henriksen (knife-twirling android Bishop) on the sidelines, keeping them out of the slowly forming loop between Bill Paxton and company when the battles got going. Harsh as it was, this kind of prep for cast in an action-heavy film would be replicated for a number of movies after this one, with even the likes of Steven Spielberg using it in his war epic "Saving Private Ryan" (via Cinema Blend). It may test the cast, but as "Aliens" shows, practice really does make perfect.