The Monsters, Inc. Voice Actor Who's Gorgeous In Real Life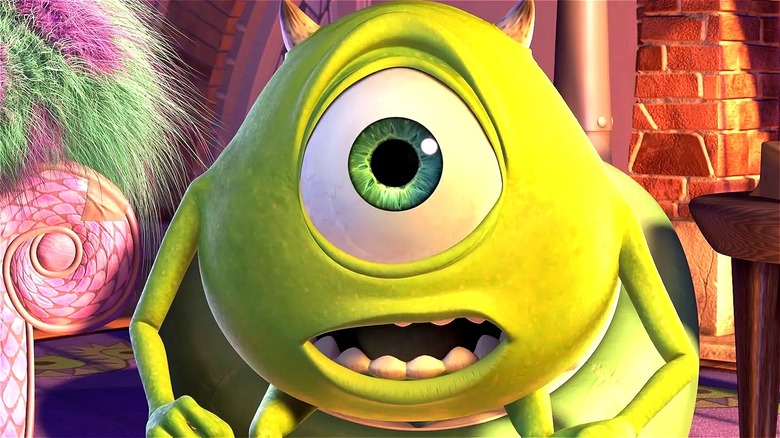 Buena Vista Pictures
Among Pixar's vast lineup of blockbuster films, there are countless characters who are simply adorable. From happy-go-lucky Dory (Ellen DeGeneres) with her short-term memory loss in "Finding Nemo" and "Finding Dory" to fuzzy culinary master Remy (Patton Oswalt) in "Ratatouille," there's no shortage of these cute little creatures in the Pixar universe.
However, 2001's "Monsters, Inc." introduces a different type of lineup with one-eyed Mike Wazowski (Billy Crystal); big, blue, and furry James P. "Sulley" Sullivan (John Goodman); vanishing and conniving Randall Boggs (Steve Buscemi); and a slew of other terrifying employees at the scream-processing factory in Monstropolis. The goal of the factory is to scare children and collect their shrieks of fear to power the city. But the facility's smooth operation is in peril when a child named Boo (Mary Gibbs) gets in. The monsters' belief is that children are toxic to their kind until Mike and Sulley prove their world wrong.
Even in a city of menacing monsters, love is in the air as Mike attempts to make a romantic relationship work while navigating the Boo situation. The apple of Mike's eye may be purple and have five snakes where her hair should be, but the voice behind this Medusa-like receptionist of Monsters, Inc. is actually a gorgeous actor.
Jennifer Tilly is the voice of Celia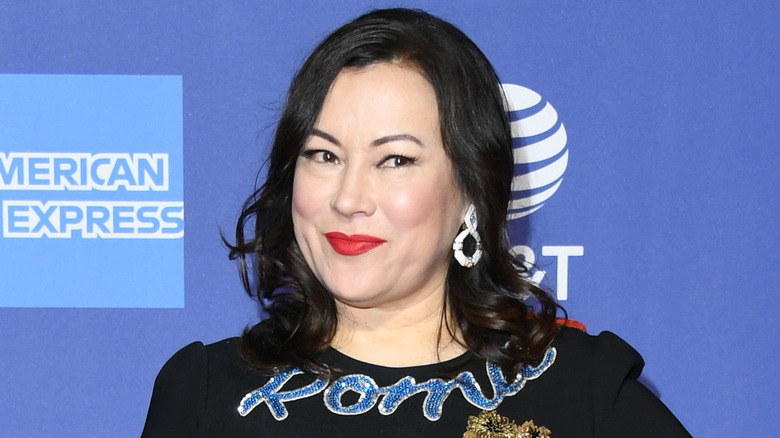 Jon Kopaloff/Getty Images
Throughout "Monsters, Inc.," Mike struggles to please his one-eyed girlfriend, Celia Mae, who has quite the explosive temper when "Schmoopsie-poo" feels neglected by her "Googley Bear." During these fits of rage, the voice behind Celia is a distinctly recognizable one. That's because the woman voicing the character is Jennifer Tilly, who is best known for her portrayal of Tiffany Valentine, the bride of Chucky in the "Child's Play" franchise and Syfy's new "Chucky" series.
Whether she's rocking her naturally dark hair or Tiffany's signature blond locks, Tilly is the epitome of Hollywood glam. While attending New York Comic Con in 2021 to promote "Chucky," Tilly wore a sequined dress bejeweled with Tiffany's face, a matching leather jacket, and a Chucky tiara (via SYFY), making her look like a true goddess of horror. On Instagram, Tilly regularly shows off her red carpet-ready ensembles, usually paired with perfectly applied winged liner and bright-red lipstick.
Though Tilly's beauty doesn't carry over into the role of Celia, her one-of-a-kind breathy tone brings the character to life. It's something that, early on in her career, she was encouraged to use to her advantage. In a previous interview with the Independent, Tilly said, "It was my speech teacher in college who first pointed out that that [sic] I had a really strange voice. He told me that he wasn't going to train me out of it, as it could be my ticket to stardom."