David Schwimmer's Favorite Friends Episode May Surprise You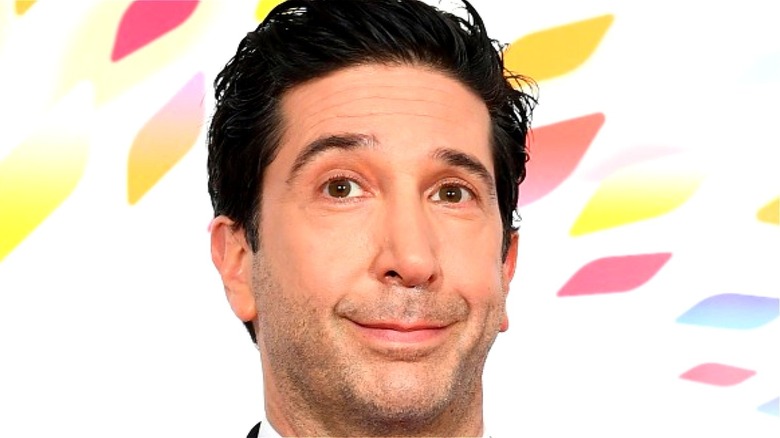 Gareth Cattermole/Getty Images
David Schwimmer logged many memorable moments during his 10 seasons on "Friends." Who can forget Ross Geller's famous "Pivot!" move as he tried to navigate an oversized sofa up the stairwell of his New York City apartment building? Or how about the time he called his bride-to-be "Rachel" instead of her actual name, Emily (Helen Baxendale), as they exchanged wedding vows in London? (That made for a quick divorce!)
"Friends" made its debut in 1994 on NBC, and just one year later, Schwimmer was nominated for a best supporting actor Emmy award. But that was before he did some of his best work as the thrice-married paleontologist. With such a large résumé of work on "Friends" — Schwimmer appeared in 234 episodes of the Emmy-winning NBC hit, per IMDb — the actor had a lot of material to choose from when he was asked about his favorite "Friends" episode. Schwimmer even had to think for a minute before coming up with a response.
David Schwimmer's favorite Friends episode was a holiday-themed one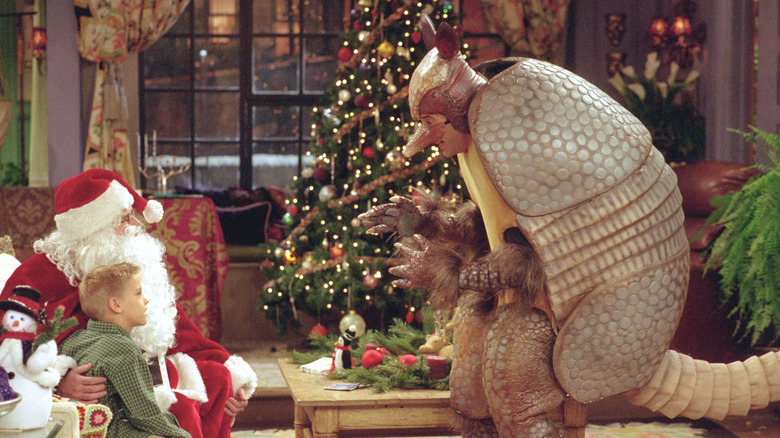 Getty Images/Warner Bros TV
"Friends" celebrated Christmas — a lot. In fact, looking forward to a "Friends" winter-holiday themed episode basically became a yearly tradition for viewers. So, perhaps it's actually no surprise that a Chrismukkah episode ranked as David Schwimmer's favorite.
When asked about his favorite "Friends" episode during a 2016 Television Critics Association winter press event (via Glamour), Schwimmer noted that the Season 1 episode "The One With the Blackout" was a "memorable" one. But he then revealed that a Season 7 holiday-themed episode was one he couldn't wait for his young daughter, Cleo, to watch someday. "'The One With the Holiday Armadillo' was fun! I mean, it was really fun," the actor said. "I hope to one day show my daughter that episode."
The episode first aired on December 14, 2000, and featured a storyline about Ross trying to get his Christmas-obsessed son Ben (Cole Sprouse) interested in learning more about his Jewish heritage. When he's unable to secure a Santa Claus costume so close to Christmas, he's forced to take whatever else they have left at the rental place: a giant armadillo outfit. Enter the Holiday Armadillo, the Jewish "friend" of Santa Claus, who teams up with other characters to tell Ben the story of Hanukkah.
More than 20 years later, the armadillo costume is so well remembered that Build-A-Bear has a "Friends Bear With Armadillo Costume" option.