Game Of Thrones Star Was Reluctant To Play The Villain In Marvel's Inhumans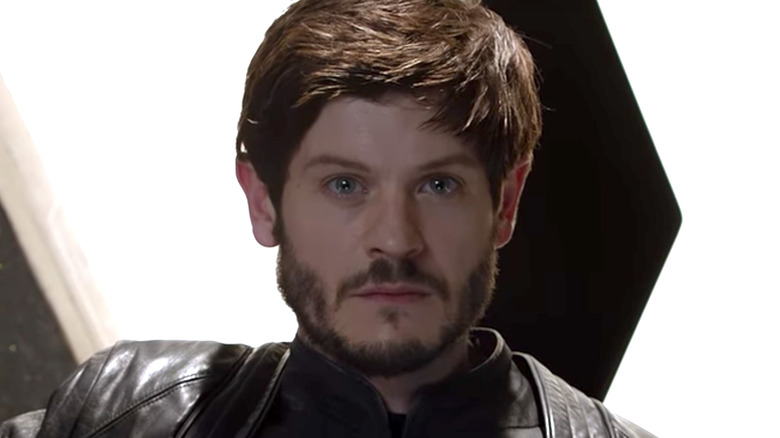 Iwan Rheon is already famous for playing one tyrannical ruler, so he wasn't sure about portraying another.
The Welsh actor best known as Ramsay Bolton on Game of Thrones recently told Entertainment Weekly that he didn't immediately jump at the chance to play another villain in Marvel's Inhumans. However, he eventually came around and signed on for the role of Maximus.
"My fear was I'd be doing the same thing again," Rheon said. "It's that fear of being typecast and you just end up repeating yourself, but as we discussed it more and more, I realized that wasn't at all what we were trying to create with the show."
The show centers on the royal family of Attilan, where Inhumans with special powers thrive while regular people work in the mines. Rheon's Maximus, who has no powers, assumes the throne when his brother Black Bolt (Anson Mount) travels to Earth. 
"In this society, which is all about what power you have, he's the lowest of low," Rheon said. "The only reason he's not working down in the mines is because he's the brother of the king, even though he feels like he'd be a much better king, and he's a man of the people."
In that way, Maximus is very different from Ramsay Bolton. "[We] try to show the side of him that he's trying to genuinely change the world and try to help out the people who he believes are living in terrible conditions in the caste system," Rheon said. "He believes his brother is not doing anything, so he believes he has to do something himself. He's perhaps more of an antagonist than a villain. It's just two opposing ideas. He's a passionate politician who wants to change things for the better for the people, and maybe for himself."
In fact, it might be difficult to hate Maximus. "In a way, he's a revolutionary and a forward thinker," Rheon explained. "He genuinely thinks he can change the world for the people. He's ruthless. He believes that in order to make this happen, these are the things he has to do. He loves his family, they're the only family he has, it's a lonely world, but his belief in what he's doing, he thinks it's right. He's just trying to stop suffering. The costs of the decisions that he makes really starts to corrupt him. It's a very Shakespearean type of story."
Inhumans also stars Serinda Swan as Queen Medusa, Eme Ikwuakor as Gorgon, Ellen Woglom as Louise, Sonya Balmores as Auran, Ken Leung as Karnak, Henry Ian Cusick as Dr. Evan Declan, and Michael Buie as King Agon. 
The first two episodes will premiere in IMAX theaters beginning Sept. 1, before moving to ABC on Sept. 29. Until then, find out why the show will be better than you think.